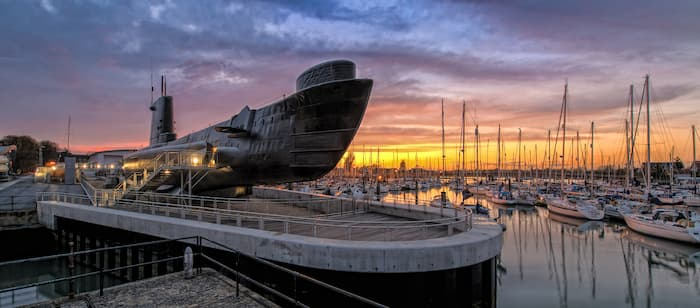 Take a deep dive into the fascinating world of submarines at the Royal Navy Submarine Museum.
Discover HMS Alliance, the only remaining Second World War era submarine. Explore the decks and narrow corridors, look through the original periscope, and hear the stories of those who served onboard.
As well as HMS Alliance, you can explore the other submarines including Holland I and X24 as well as photographs, documents, ship plans, and artefacts from another time.
Don't forget to go to our Silent and Secret exhibition which follows the Royal Navy's at sea nuclear deterrent, telling the story of those who served under water for months at a time. See objects that retell hidden conflicts and first-hand accounts from crew onboard.
Plan a visit
By car:
You can access our museum by car and if using a satnav device, please use the address: Haslar Road, Gosport PO12 2AS
Polite notice: Whilst the postcode is correct, satnavs may direct you to the centre of the naval base. Please follow tourism signs for the Submarine Museum once you've entered Gosport
Waterbus:
A Waterbus from the Historic Dockyard runs regularly to the museum. 
The waterbus operates between 10am to 4pm daily during Summer, unless weather or other operational restrictions apply. During Winter, the waterbus operates under a restricted service, weekends only and subject to weather or other operational restriction.
The Waterbus is unfortunately unable to accommodate wheelchairs, due to the unsuitability of the jetty and steps. A suitable wheelchair can be pre-arranged to meet the waterbus on arrival in Gosport. Please ask a member of staff for details or email GosportDutyManager@nmrn.org.uk to confirm availability.
Please note that your safety is our number one priority and the sea is subject to change. Due to this, the waterbus may not be running. In the unlikely event the waterbus stops running when visiting one of our Gosport sites from Portsmouth Historic Dockyard, you will need to arrange alternative travel back. This can be on the Gosport Ferry, which is larger than the waterbus so can operate in rougher conditions, or arrange a taxi from a local company. The National Museum of the Royal Navy will not be able to reimburse you for alternative travel arrangements.
Walking:
You are able to walk between our two Gosport sites. Please note however that this is a 2 mile walk and will take roughly 40 minutes.
We welcome all visitors to the Dockyard and we have tried to make it as safe as possible. However, some of our attractions are historic buildings and ships, and we know that there can be challenges for some visitors.
For those who believe they will be limited in their visit or need extra support we do offer access restriction discounts, free carer tickets and on-site additional support.
The Royal Navy Submarine Museum has a buggy park is available for guests to use. Please note that your buggy and any items left in the buggy are left at your own discretion and we take no responsibility for anything lost or stolen.

Accessible toilets are available to guests at the museum

Free WiFi is available to our visitors. You will need to sign in and agree to terms and conditions.
Harbour Coffee Stop 
Hot and cold snacks, sandwiches, pasties, drinks and ice cream are available during your visit at the Submarine Museum Coffee Kiosk and indoors at the reception desk.  
We source our ice cream from Judes, Winchester. We are eager to stock local from other South Coast suppliers – if you are interested in supplying to our café, please contact us.
Visitors are also welcome to bring their own picnic to enjoy on-site.  
Groups of 15 or more are welcome at the Submarine Museum.
Contact us to book your group visit today. Call - 023 9283 9766 (opt. 3) or Email groups@nmrn.org.uk
Want to come back and experience the thrills of the Royal Submarine Museum again?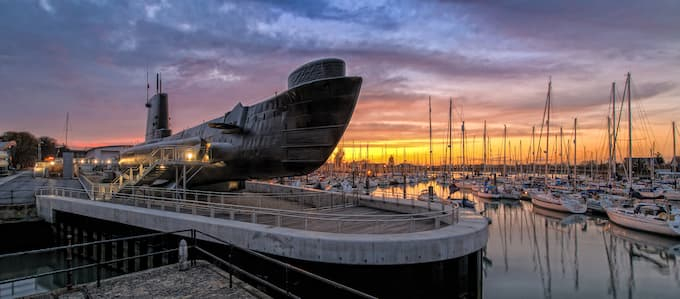 Book your tickets now
Book your ticket to visit the Royal Navy Submarine Museum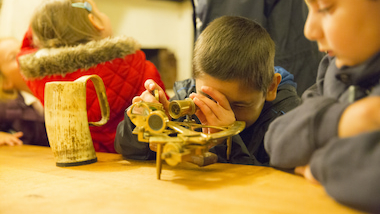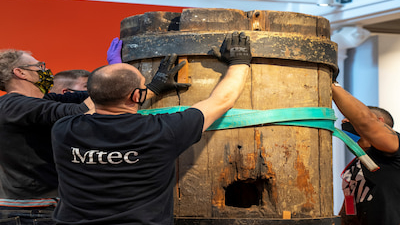 Support Us
As a charity we rely on funding from many sources to preserve the rich history of the Royal Navy
See how you can support us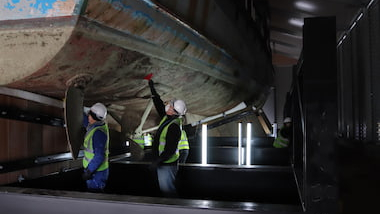 View our collection online
Discover our incredible range of items across the key branches of the Royal Navy with our online Collections Portal
See the collection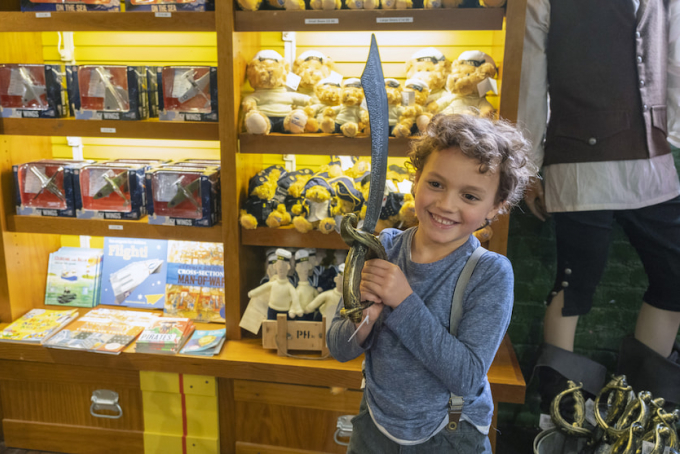 Gift shop
Browse our online shop for the latest collection of naval themed gifts and souvenirs.