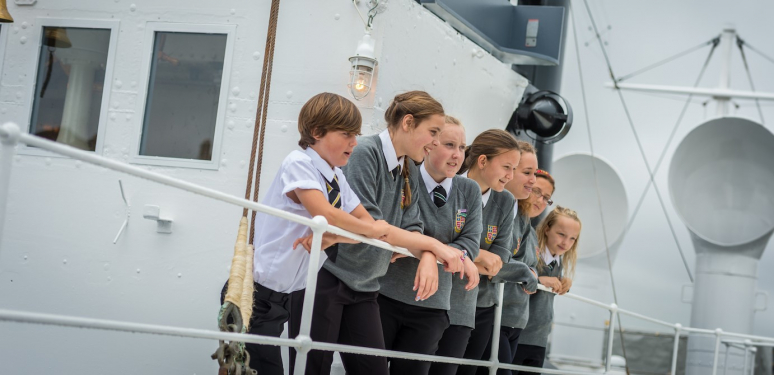 Learn
The National Museum of the Royal Navy is delighted to offer a brand-new schools programme of interactive learning opportunities and resources to enthuse and inspire learners of all ages and abilities.
Using our world-class ships, collections, expertise and facilities at our sites across the UK, our programmes provide unique and unforgettable learning experiences.
Our site-based activities combine inspiring hands-on experiences with innovative digital resources to bring subjects to life. Our sites offer a range of stimulating activities for all ages, making learning relevant and engaging. From a simple self-guided visit to more in-depth and interactive experiences, we have an option to suit all needs and budgets and all within a safe and secure environment.
Browse the below brochures which gives all the details and pricing for our exciting programmes.
Explore our School Programmes
How to Book
To make a school booking at one of our sites, contact our booking team directly:
Portsmouth Historic Dockyard and Royal Navy Submarine Museum/Explosion
Email: phd.learning@nmrn.org.uk
Tel: 023 9283 9766 (opt 3)
---
Fleet Air Arm Museum
Email: groups@nmrn.org.uk
Tel: 01935 840565 (opt 3)
---
National Museum of the Royal Navy: Hartlepool
Email: nmrnh.enquiries@nmrn.org.uk
Tel: 01429 860077
---
UK school visits are required to be booked at least 7 days in advance. Schools and groups not booked in advance cannot be accepted.
To qualify for a UK school rate, a group must consist of a minimum of 12 paying persons.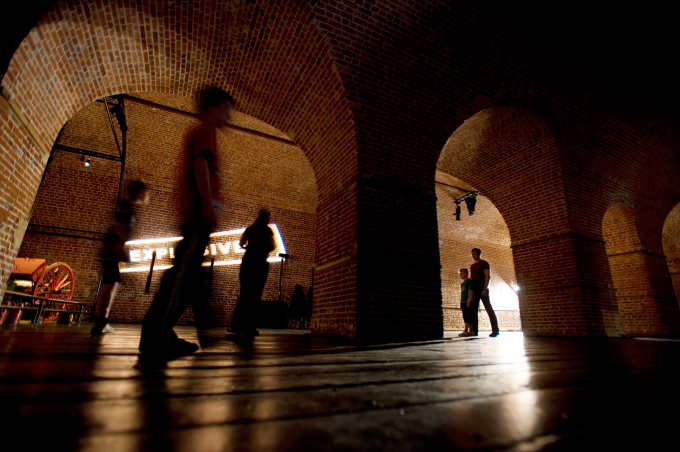 School Visit Booking
To make a school booking at one of our sites, you can fill out our online form and one of our team will be in touch to confirm your visit.