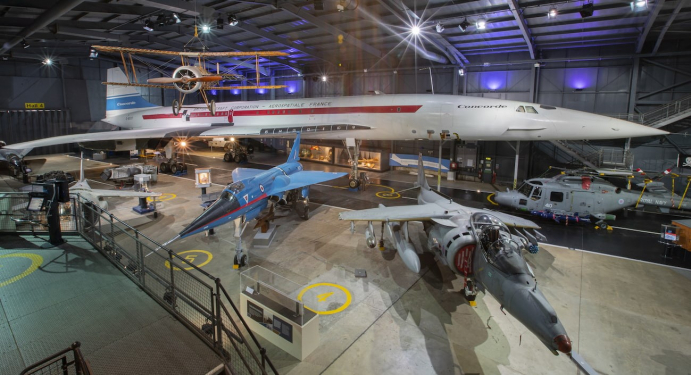 Welcome to the Schools Programme for the Fleet Air Arm Museum, the home of Royal Naval Flying. The museum's collection is an unparalleled resource of innovative technology, personal stories and historic objects, to bring the curriculum to life. The museum offers a range of stimulating activities for all ages, making learning relevant and engaging throughout our four halls.
Schools Programme 22/23
Our new and improved Discovery Visit package is a teacher-led trip around the museum, allowing for a more flexible visit with regards to students, timings and your own activities.
Groups will be offered thematic Discovery Trails to support their visit, highlighting some key areas within the museum and prompting specific thinking around them.
Our Discover More offer is a brand new type of teacher-led visit, specifically curated to engage our Primary aged visitors, with additional activities designed to support pupils' learning whilst being fully immersed in the museum.
New to the Fleet Air Arm Museum for the 2022-2023 school year, we are offering a new product for our Primary School audience: Discover Live.
Discover Live sessions are limited edition museum-led activities, designed to link in with a specific event, project or anniversary within the museum. These sessions are available for a limited amount of time only, be that one month, one term, or one school year- so make sure you book in while you can!
These sponsored competitive days for secondary schools are designed to raise awareness of engineering as a career. The challenges encourage students to work on a breadth of skills from technical to practical skills, and communication to teamwork. All challenges set will include aspects of design, simple mechanics and electrical circuits and will involve the students purchasing materials to build their model from scratch. 
New Dates for 2023 - 8, 10, and 15 March! Six pupils per team with a maximum of two teams per school.
To book, please email groups@nmrn.org.uk
 
Discovery Visit

£4.50

Discover More

£5.50

Discover Live

£4.50 per pupil + £80 per one hour workshop (30 pupils max)
For further details about the full programme on offer, please download the brochure here.
Planning and booking your school visit
To make your school booking, please complete the booking request form here.
UK school visits are required to be booked at least 7 days in advance.
Schools not booked in advance cannot be accepted. To qualify for a UK school rate, a group must consist of a minimum of 12 paying persons
An indoor eating area is available for groups with packed lunches and can be pre-booked along with the rest of your visit. During the summer months groups are invited to use the large grassed area at the front of the museum where they may eat packed lunches. Primary pupils may use the adventure playground.
School specific Risk Assessments, Health & Safety and accessibility guidelines are available within our downloadable Teachers Welcome Pack which can be found here: pdf
We strongly advise a preliminary visit in order to familiarise yourself with the site and complete risk assessment paperwork. For groups already booked you will need to bring the booking reference as proof.
On arrival you will issued with up to 3 adult tickets or at weekends and holidays 1 family ticket. For groups that haven't yet booked only 1 ticket will be available for the school.
Our maximum number for a Discovery Visit is 120 students. Our maximum number for a Discover More visit is approx. 60 students. We recommend allowing 2 hours for a self-guided Discovery Visit and 3 hours for a Discover More visit. This does not include a break for lunch/snacks. We offer free access to supervising staff members during your visit, with ratios relevant to the age of your group (found within the 'prices' section). When navigating the museum, we ask that these ratios are maintained within small groups.
Keep up to date!
To keep up to date with the latest information regarding the Fleet Air Arm Museum's learning programme, sign up to our mailing list.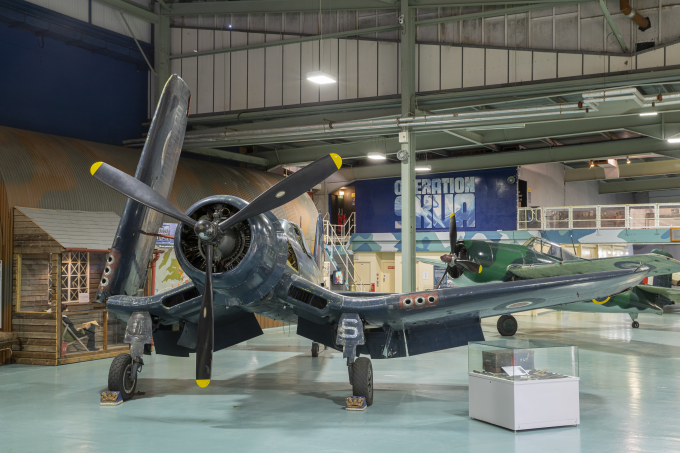 Got a question?
Please contact our dedicated groups and schools office, open Monday – Friday 09:30 – 16:30
Contact us email: groups@nmrn.org.uk  -  Telephone: 01935 840565 (Opt 3)
 
Visit our other locations