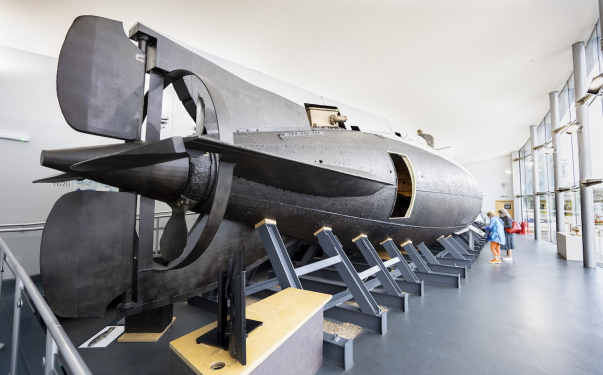 HMS Holland 1
Come and see the first ever submarine commissioned by the Royal Navy at the Royal Submarine Museum.
When you step aboard Holland 1 you'll get a glimpse of what it would have been like to live and work aboard the Royal Navy's most experimental and cutting-edge technological innovation of 1901.
Discover the significant impact Holland 1 has on the Royal Navy and how she was a pioneer that revolutionised naval warfare.
Unfortunately, it wasn't all glory for Holland 1 as the boat sank in 1913 while being towed to breakers yard. Holland 1 was recovered in 1982 and has since undergone an extensive programme of conservation to preserve this significant vessel.
Now she is proudly displayed at the Royal Navy Submarine Museum as a symbol of innovation for the Royal Navy.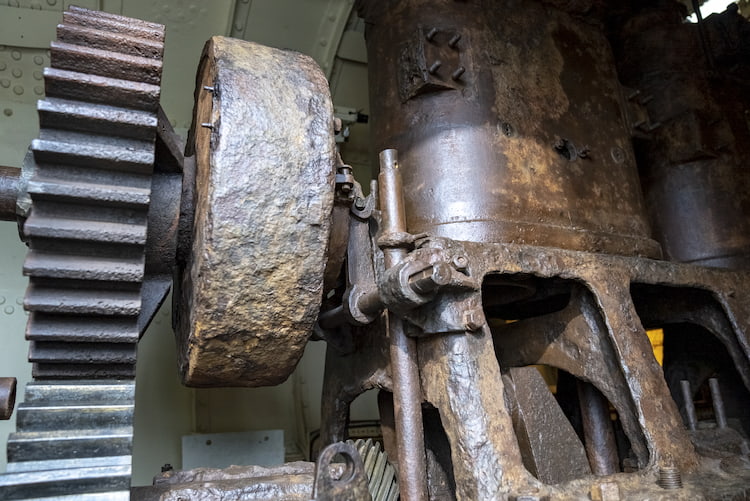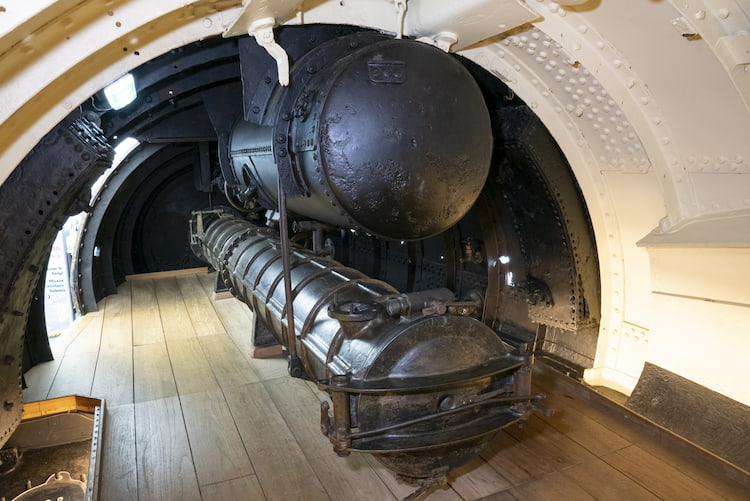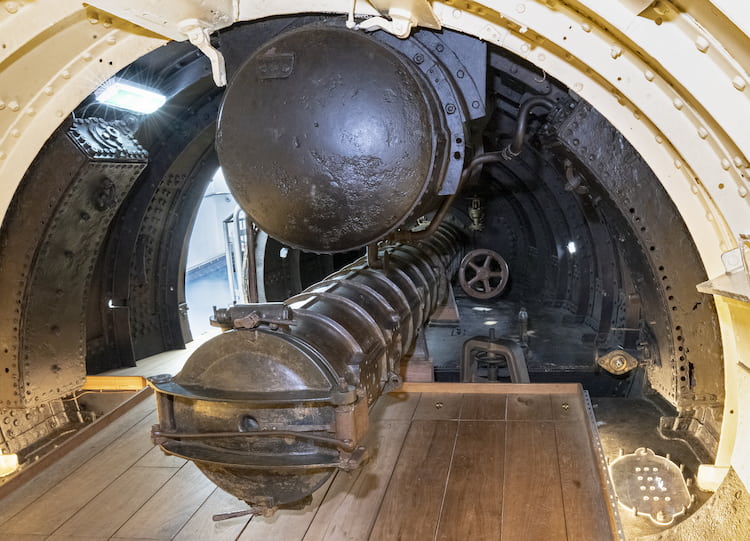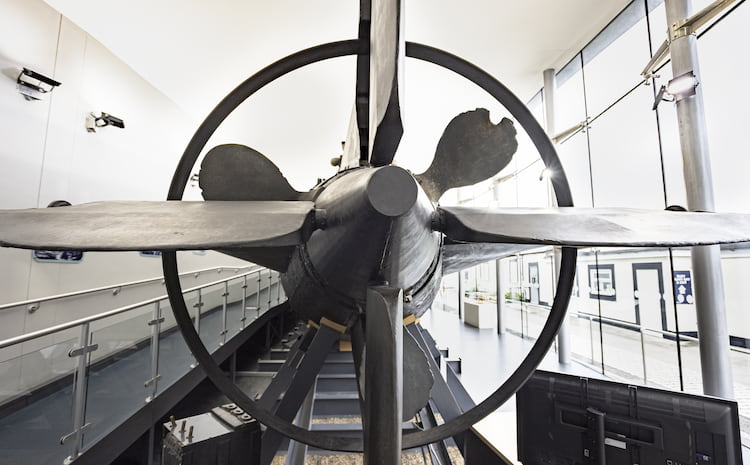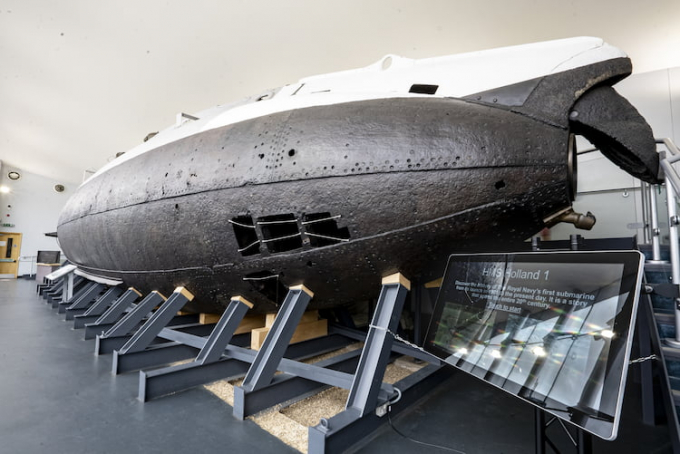 Book your tickets now
Book your visit to the Royal Submarine Museum now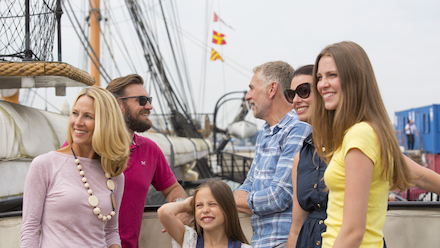 Fun for all the family
Save by booking one of our family ticket bundles
Book online now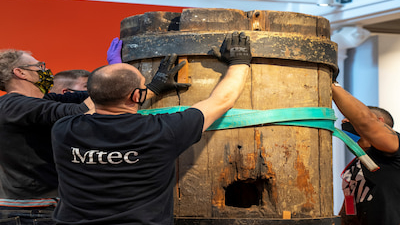 Support us
As a charity, we rely on funding from many sources to preserve the rich history of the Royal Navy
See how you can support us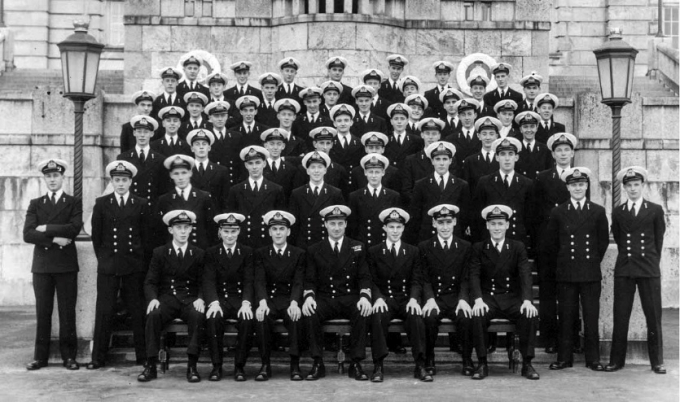 View our collections online
Discover our incredible range of items across the key branches of the Royal Navy with our online Collections Portal