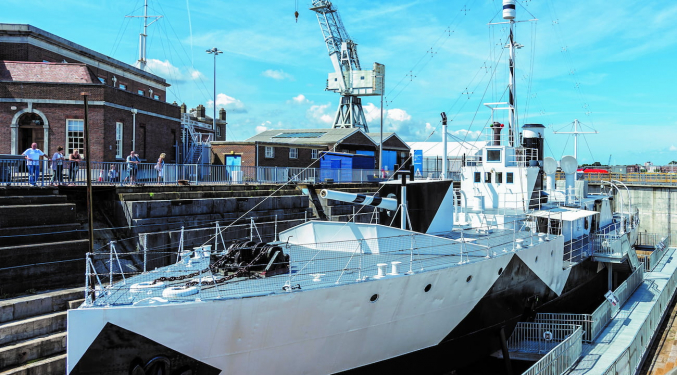 HMS M.33
Descend into the bottom of the dock and step aboard HMS M.33, one of the last British warship from the First World War that is open to the public.
Immerse yourself in the stunning battle experience, hear the stories of the men who served on board and the bloody history of the Gallipoli Campaign which brings HMS M.33's remarkable history to life.
HMS M.33 is open daily between 11.30am to 3.30pm (last entry 3pm).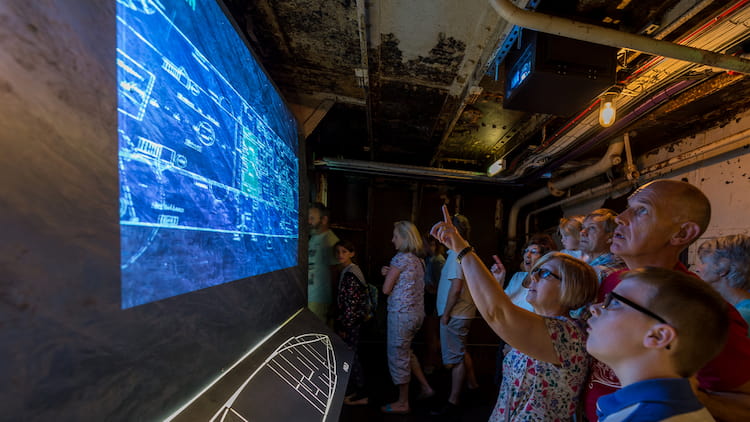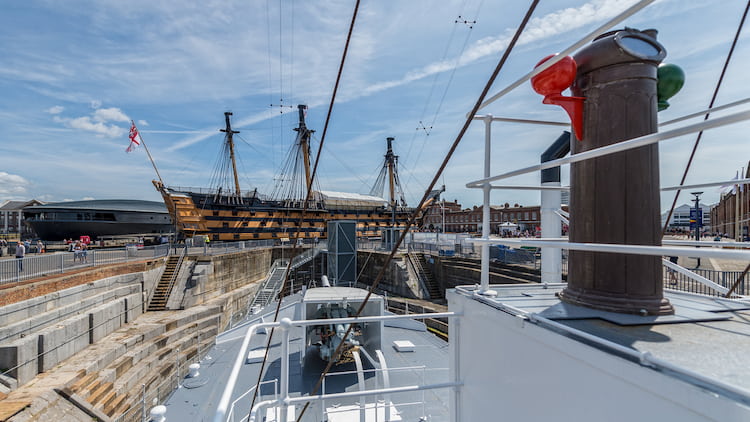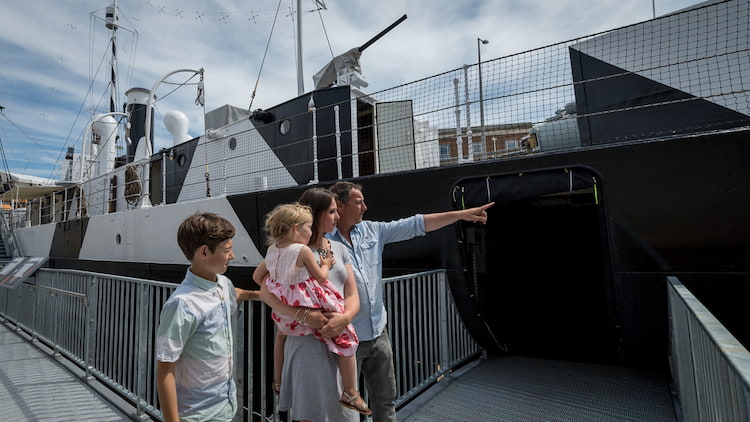 Conservation
HMS M.33 is a unique survivor. Launched in May 1915 she is the sole remaining British veteran of that year's bloody Gallipoli Campaign. 
The National Museum of the Royal Navy and Hampshire County Council have worked as partners to develop the £2.4m project to conserve, restore and interpret HMS M.33. With the help of a grant of £1.8m from the Heritage Lottery Fund the ship is now physically and intellectually open to all for the first time.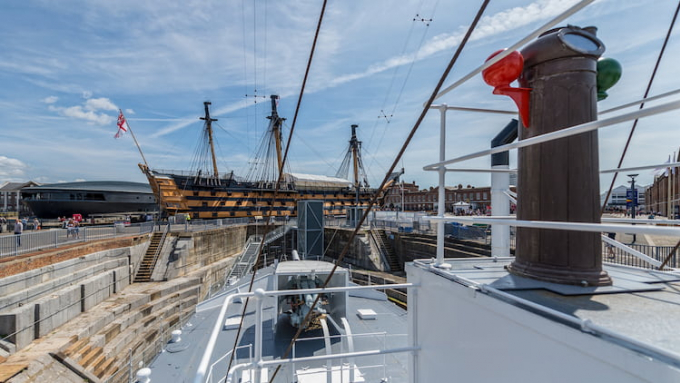 Book your tickets now
Book your visit to the National Museum of the Royal Navy Portsmouth now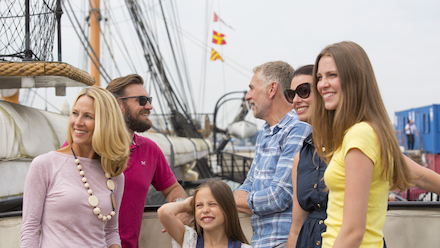 Fun for all the family
Save by booking one of our family ticket bundles
Book online now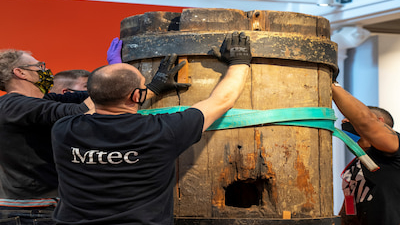 Support us
As a charity we rely on funding from many sources to preserve the rich history of the Royal Navy
See how you can support us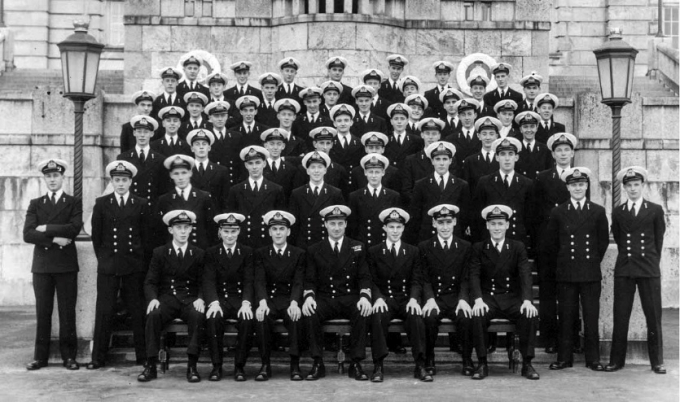 View our collections online
Discover our incredible range of items across the key branches of the Royal Navy with our online Collections Portal