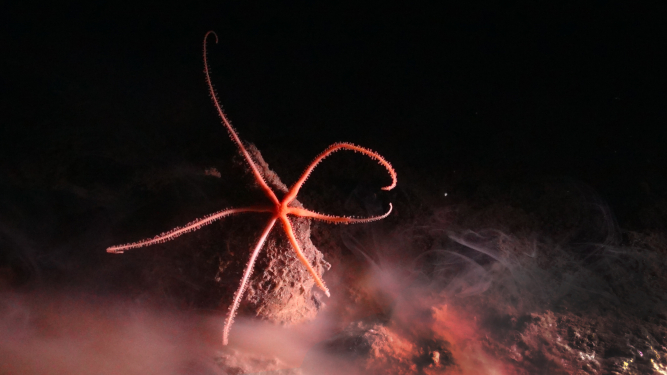 Worlds Beneath the Waves
Go on a 150-year voyage of scientific exploration; from HMS Challenger to the how the Royal Navy discovers the wonders of the deep sea today.
In 1872, HMS Challenger set sail from Portsmouth to embark on the scientific study of the ocean. This odyssey would go on to be regarded as the blueprint for future oceanographic missions. Challenger travelled 68,000 nautical miles in three and a half years. Circumnavigating the globe, the crew collected thousands of samples of animal live, plant life, sea-floor deposits and water samples from all levels of the ocean. These samples are still used to help us understand the ocean and climate change today. 
Now 150-years on, find out how the Royal Navy continues to use cutting-edge technology to help us understand the changing nature of the ocean, alongside our exhibition partners the National Oceanography Centre and others. 
Hear the voices of the men and women onboard HMS Protector. Discover how the crew carry out hydrographic surveys, and support research at sea, and how this affects weather and climate.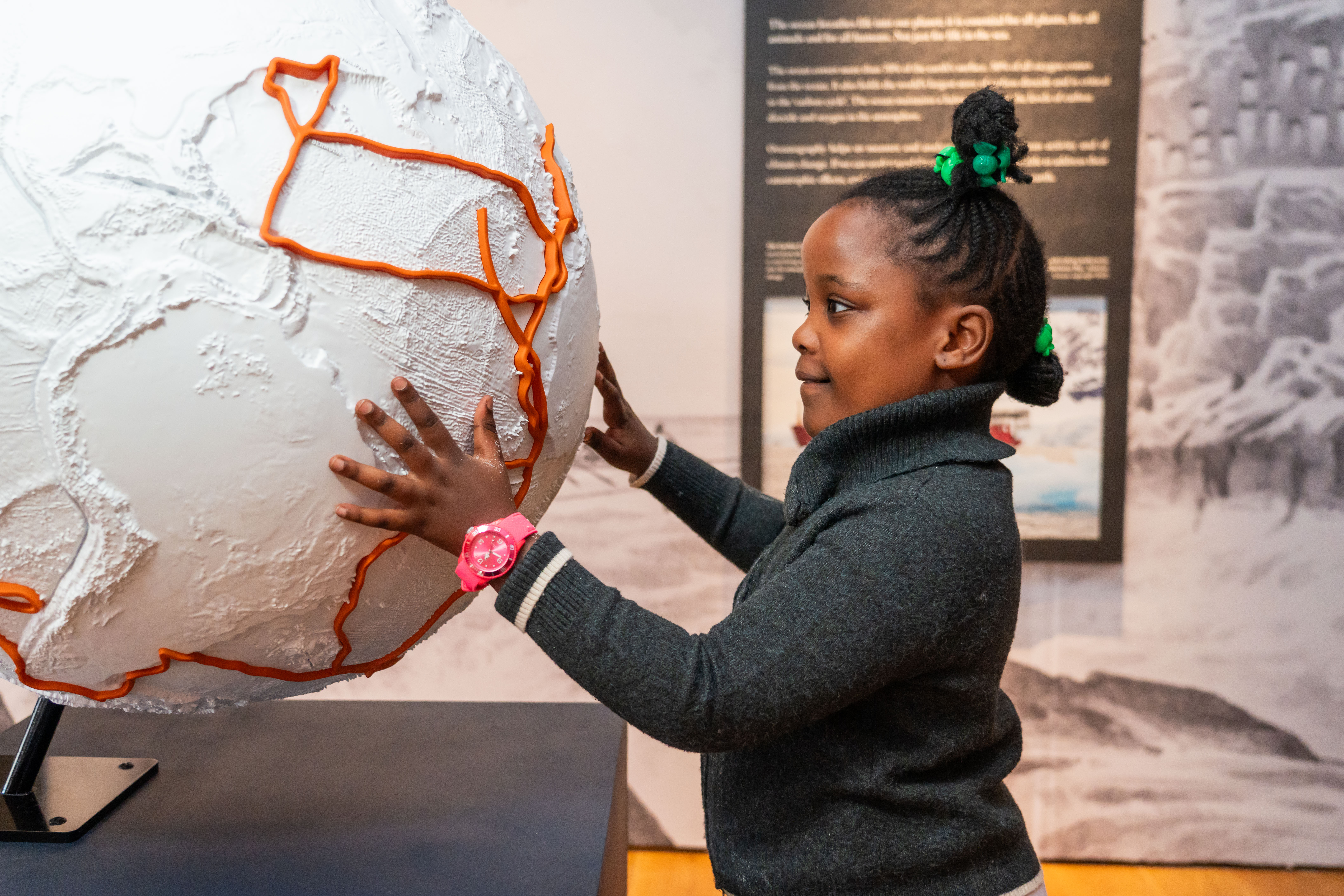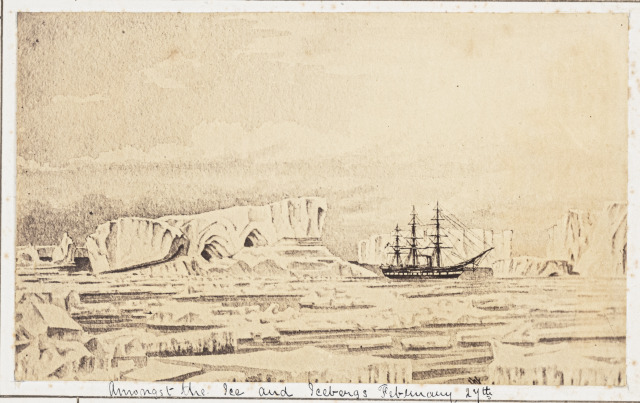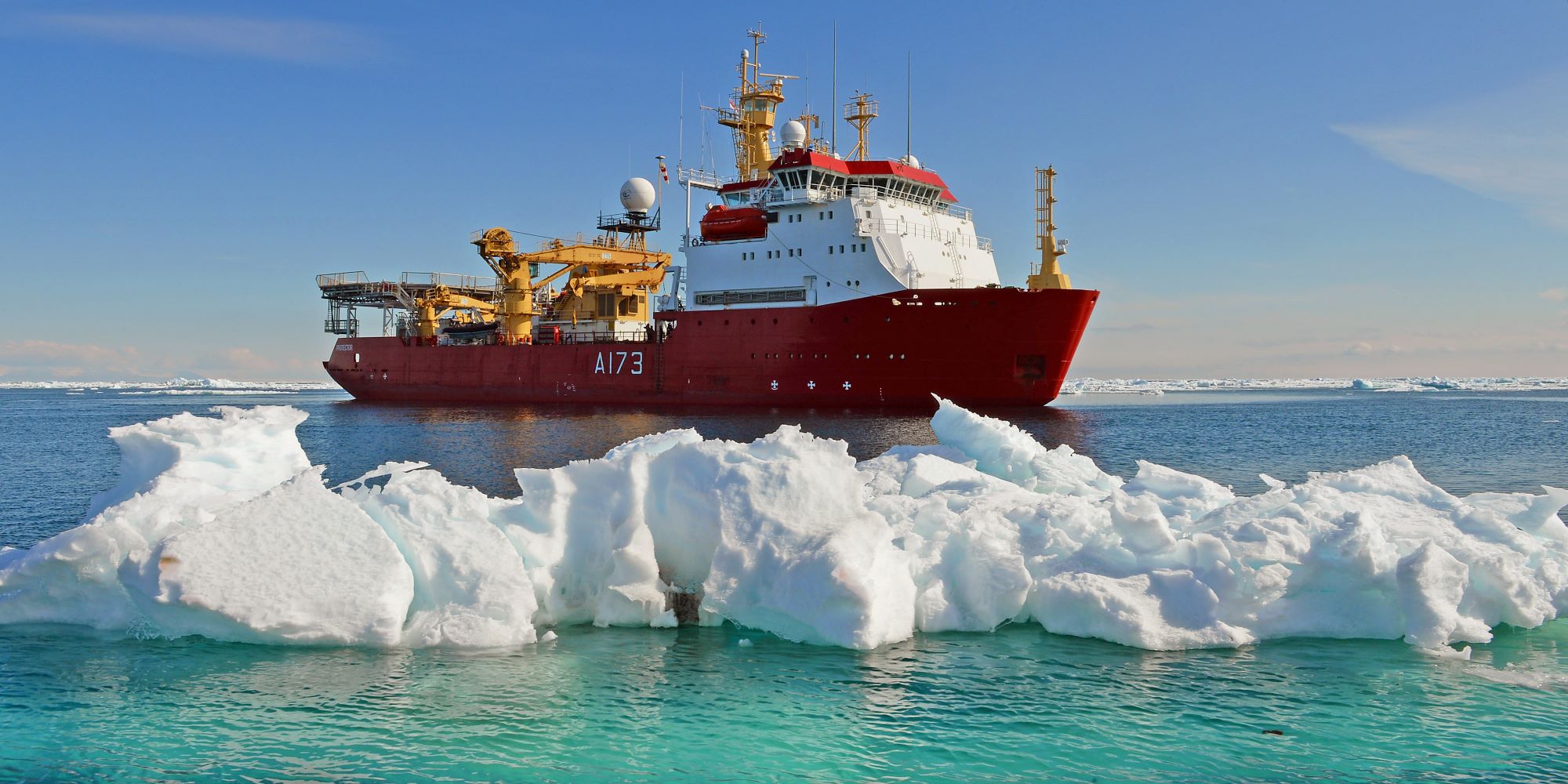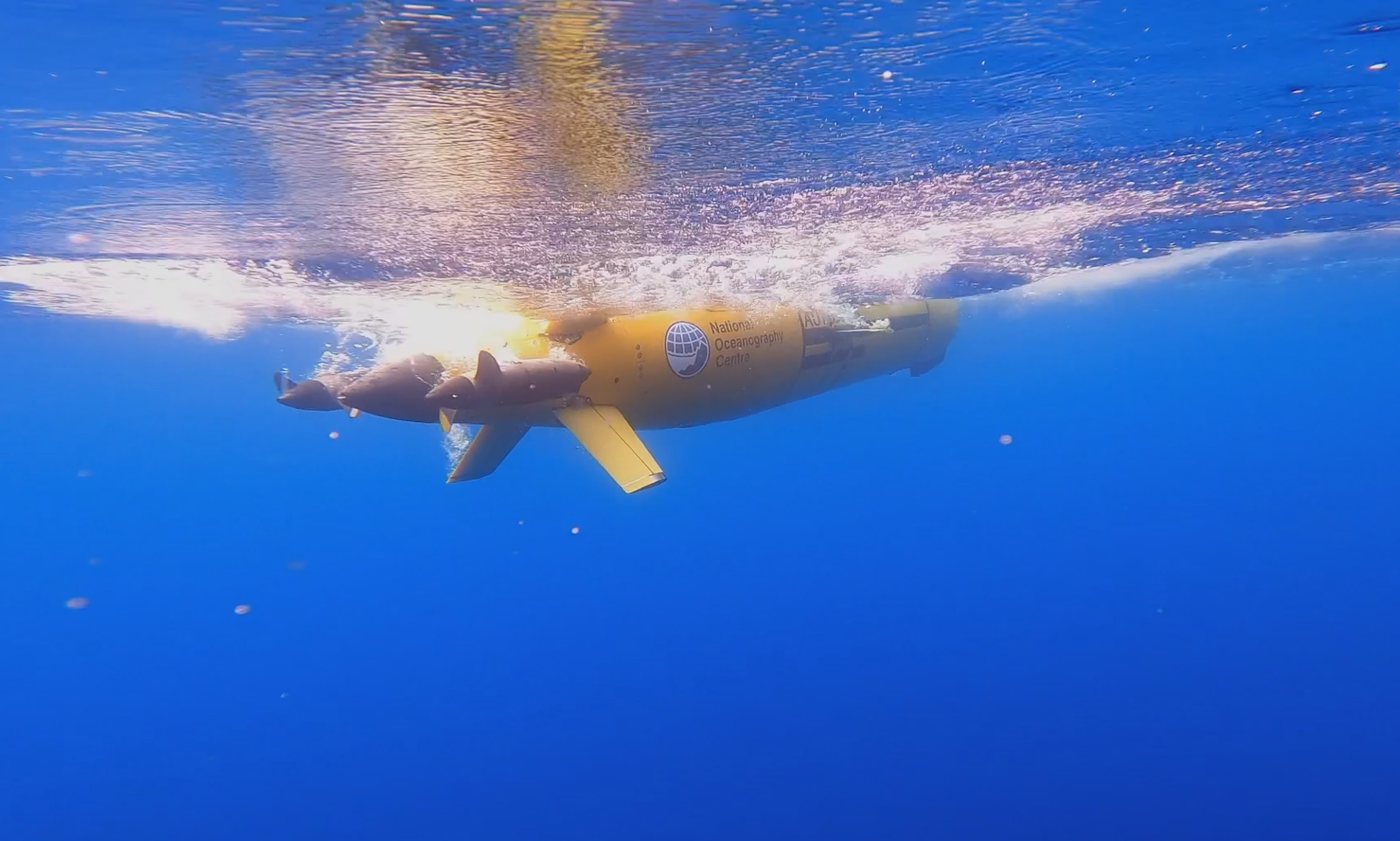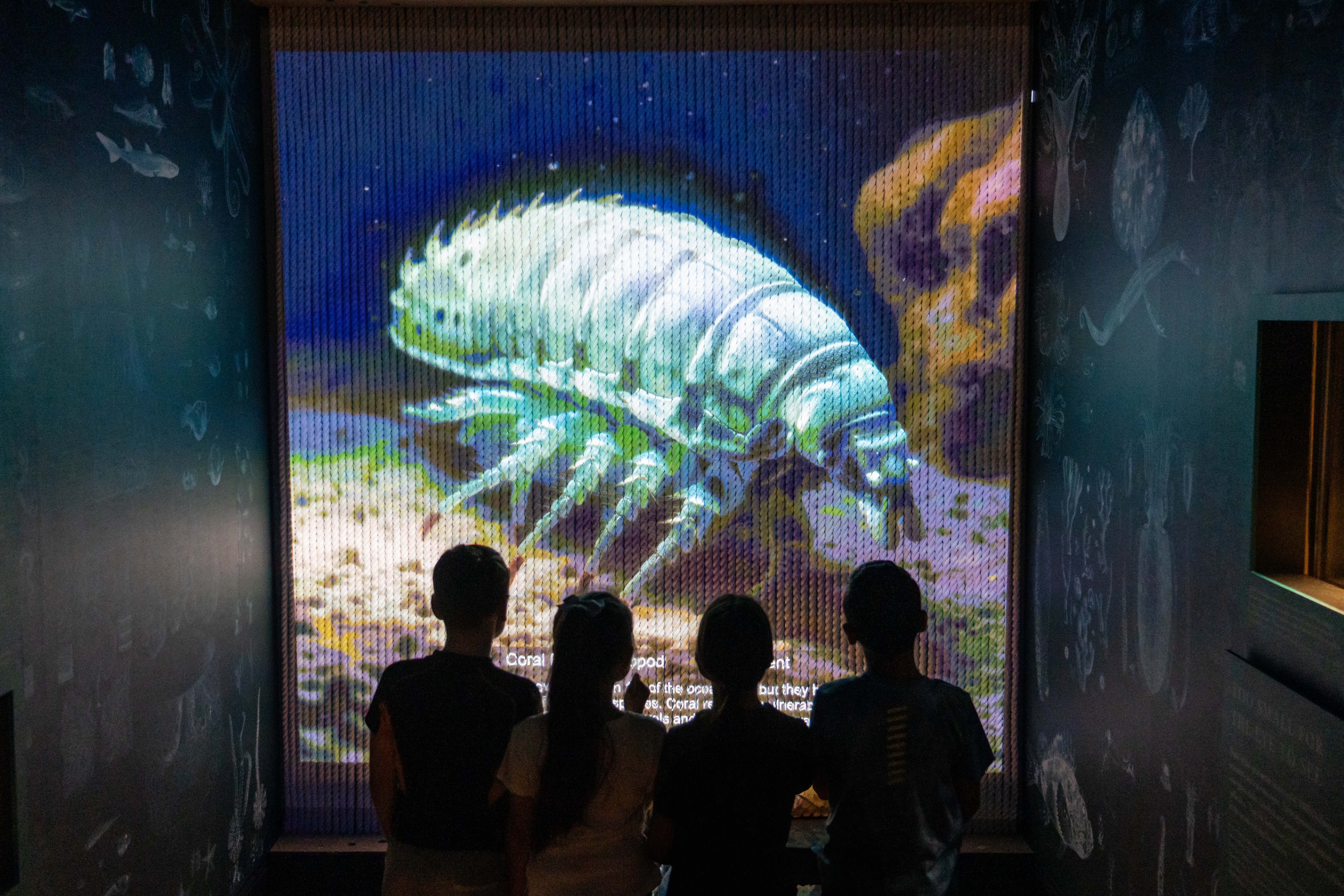 Exhibition Highlights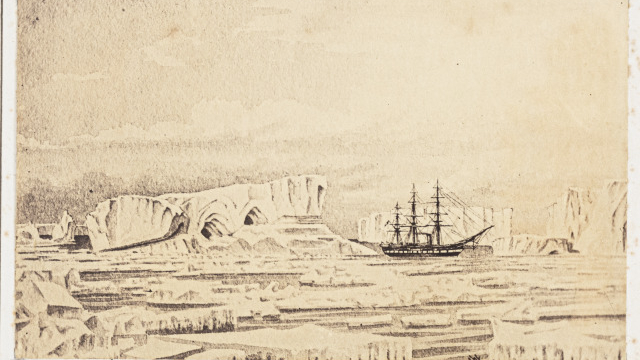 HMS Challenger
Led initially by Captain George Nares, HMS Challenger went on its journey in 1872. They embarked with over 200 crew and a team of civilian scientists with the intent to uncover the ocean's secrets. Find out about life at sea and how tough it was for the crew to explore the ocean floor.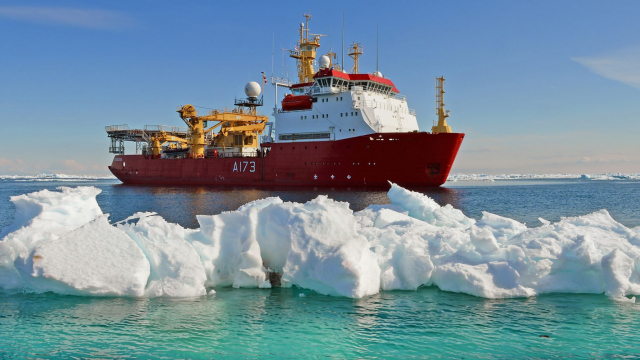 HMS Protector
Many of the crew on HMS Protector today are women, including the Captain, whilst the HMS Challenger expedition crew were all men. Naval personnel are now trained in specialist roles that would have been filled by civilian scientists on Challenger. Find out more about how technology has made life at sea easier today.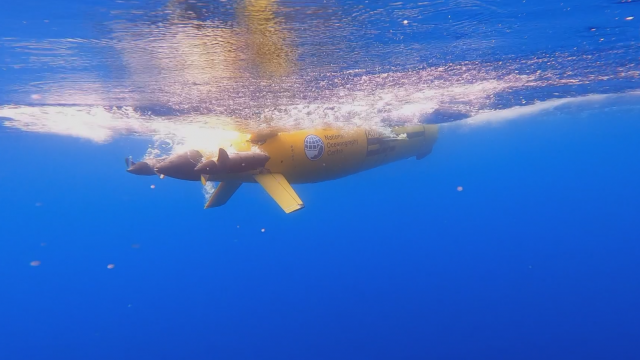 Boaty McBoatface
Some of you might have heard the name Boaty McBoatface, now the name for a robot submarine. Visit 'Boaty' and learn about this piece of incredible technology and the important role it has in collecting data.
Make your own AI Sea Creature
Get creative with our special image generator, using AI technology create your own marine creature. See it become part of the exhibition and keep it as a souvenir by sending it to your email.
More Worlds Beneath the Waves 
Worlds Beneath the Waves Lectures: Exploration (18/11/2023)
Voyage to an alien world with our series of interactive science shows and talks about exploration. 
Find out more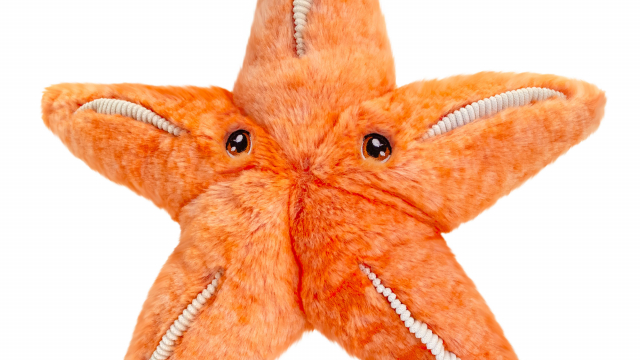 Shop Worlds Beneath the Waves
Visit the shop for lots of fantastic Worlds Beneath the Waves inspired gifts. 
Shop now