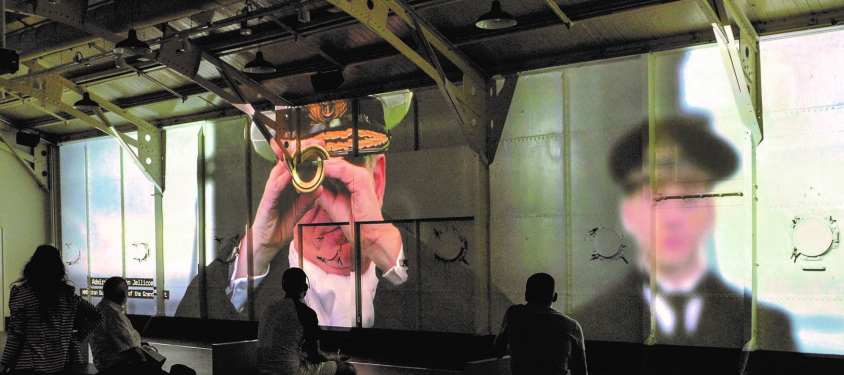 Drill Hall
The first stop onboard HMS Caroline is the Drill Hall, where you can see the Battle of Jutland brought to life. This impressive, cinema-style experience, puts you right in the middle of the action
The Battle of Jutland 1916
This momentous battle took place over 36 hours, where an estimated 100,000 British and German sailors fought for control of the North Sea. A staggering 250 warships took part in this battle, including the fearsome 'dreadnought' class, huge armoured warships that were considered the most dangerous weapons of naval warfare available at the time.
The gruelling fight resulted in the deaths of 8,500 men, with 25 ships being destroyed. The battle halted the German advance at sea, but the cost was enormous and the memory of Jutland became lost to time.   
You can now experience how this momentous battle played out over 100 years ago, all from the viewpoint of those that served on HMS Caroline. See the battle unfold in front of you, witness the action, and hear the deafening roar of HMS Caroline's 12-inch guns firing. 
Buy your tickets now
Book your visit to HMS Caroline