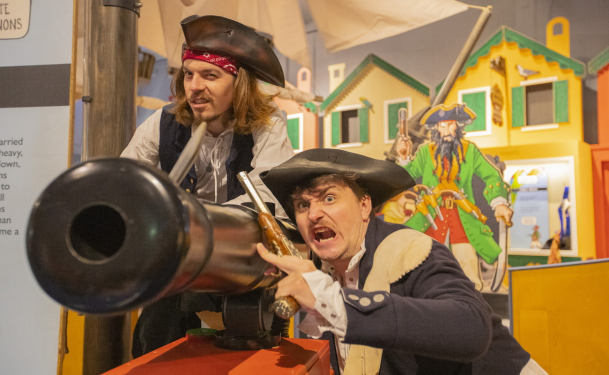 Horrible Histories Pirates: UK exclusive!
Avast ye! Plunder no more – Horrible Histories® Pirates: The Exhibition 'lands ahoy' at The National Museum of the Royal Navy, Hartlepool!
 
The bestselling series, by Terry Deary and illustrator Martin Brown, takes buccaneers of all ages on an epic adventure across the seven seas with hands-on displays and interactive exhibits.
Follow a bossy pirate parrot and his ratty shipmate on a hilarious journey as you discover wicked weapons, terrible tactics, and prisoner punishment used by Blackbeard himself. Lively illustrations, foul facts, and gruesome games bring the stories of putrid pirates to life so fans of the books, stage shows and TV series will know what to expect!
Ready, steady and fire your way to fun
Let your little pirates loose as they captain their very own ship. This fun and light-hearted look at life onboard comes complete with costumes and deadly armaments ready for you to take into battle with the enemy.
Discover the patter of pirate talk and learn the lingo, decide your fate on the wheel of misfortune, and get to grips with the rules of the pirate code – otherwise you might be taking a trip to Davey Jones' Locker!
Grab your grog and sing along in the Pirate Tavern, design your own pirate flag, and battle it out with different weapons including cutlasses and cannons. Take command of your very own pirate ship as you pretend to be a daring pirate commander on the high seas.
The best way to experience Horrible Histories® Pirates: The Exhibition
This hilarious journey through the world of pirates has been brought to life by Terry Deary and illustrator Martin Brown, whose bestselling books will celebrate '30 Horrible Years' in 2023. Get hands-on with over 30 interactive experiences including touch-screen games, and roleplaying opportunities to entertain even the most hardened old salt.
The exhibition has been developed by the Australian National Maritime Museum in Sydney in association with Scholastic UK.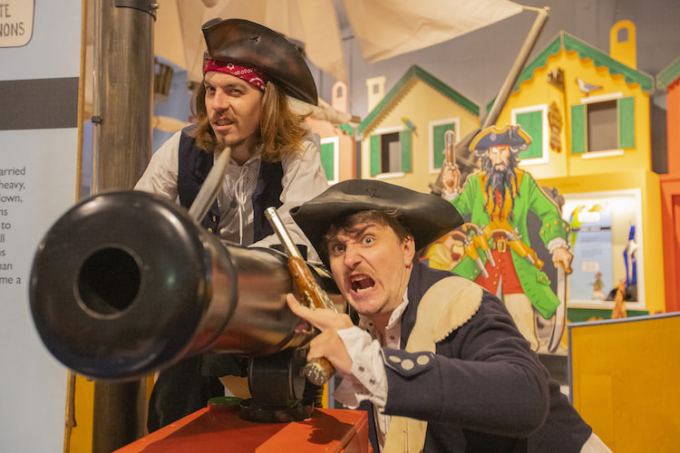 Book your tickets now
Book your visit to the National Museum of the Royal Navy Hartlepool now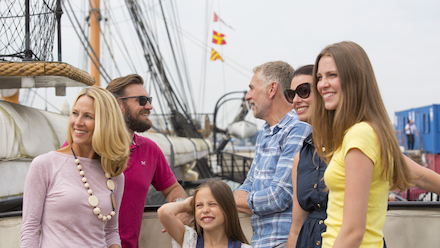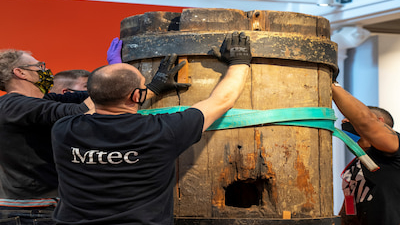 Support us
As a charity we rely on funding from many sources to preserve the rich history of the Royal Navy
See how you can support us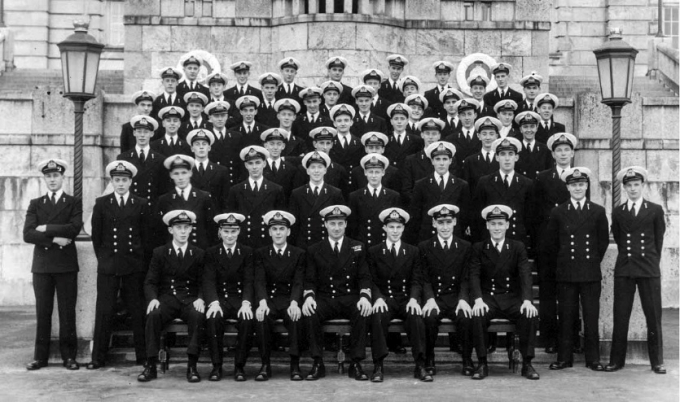 View our collections online
Discover our incredible range of items across the key branches of the Royal Navy with our online Collections Portal