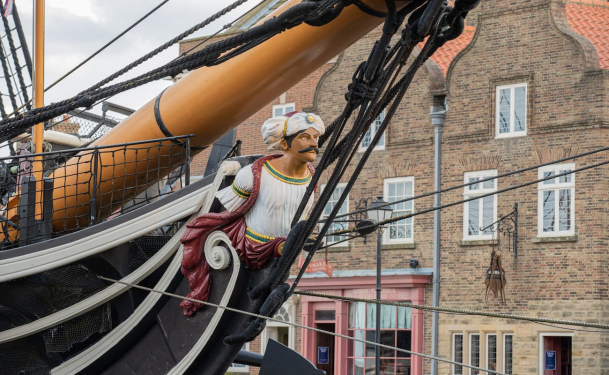 HMS Trincomalee Exhibition
Located on the historic quayside, the HMS Trincomalee Exhibition is home home to the story of HMS Trincomalee, from her build in India to her restoration in Hartlepool, as well as the famous figurehead which has been mounted on the ship for 150 years!
Conservation
After 150 years, the figurehead that was used on HMS Trincomalee had been worn by all kinds of weather and climates as the ship sailed the world. However, in January 2020, the figurehead was taken away and restored to its former glory and preserved for future generations to enjoy.
Figureheads are the carved sculptures that decorate the bows of wooden sailing ships. In the past they were often thought of as the soul of a ship, offering good luck and protection from the perilous journeys it made. As such, they were often lovingly cared for by a superstitious crew.
Book tickets to the National Museum of the Royal Navy Hartlepool to see the HMS Trincomalee Exhibition today.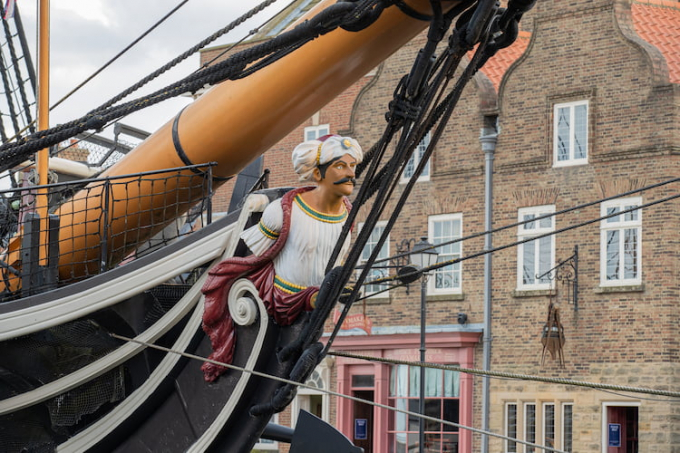 Book your tickets now
Book your visit to the National Museum of the Royal Navy Hartlepool now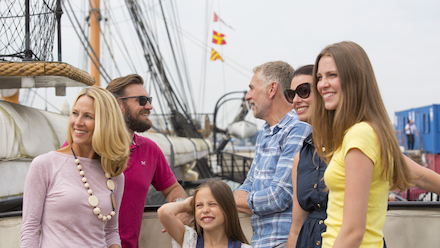 Fun for all the family
Save by booking one of our family ticket bundles
Book online now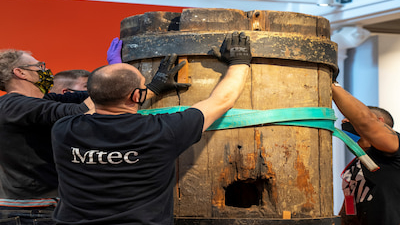 Support us
As a charity we rely on funding from many sources to preserve the rich history of the Royal Navy
See how you can support us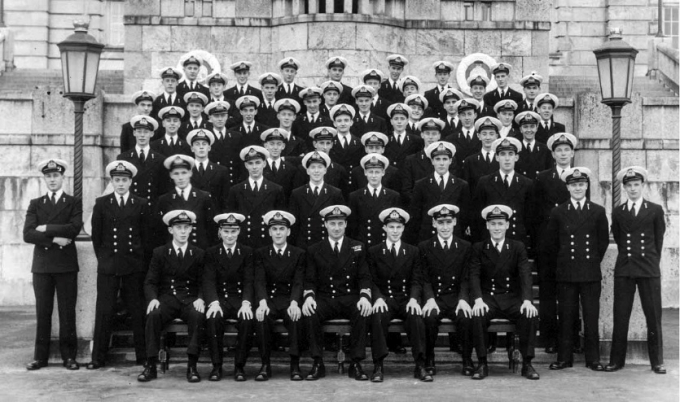 View our collections online
Discover our incredible range of items across the key branches of the Royal Navy with our online Collections Portal