Saved! 100 years of Search and Rescue
Get the pulsating experience of what it would be like to be rescued by an aircraft at the Saved! 100 years of Search and Rescue exhibit at the Fleet Air Arm Museum.
You will uncover the astonishing 100-year history of this service, from the people who shaped it to the actual aircraft they use, and even get the chance to walk through a Search and Rescue Sea King helicopter!
Learn about Royal Navy Air Service pilot, Richard Bell-Davies, who in 1915 performed the first recognised rescue of a person using an aircraft, a brave act that earned him a Victoria Cross, and how the concept of search and rescue was born. Held in pride of place at the museum is the actual Victoria Cross he won, which you are welcome to come and see.
New for 2022 is our Search and Rescue Soft Play! 
Families and our younger rescuers can meet 'Ellie Copter' and board our soft play version of a Search and Rescue Sea King. Children can explore the exhibition through play while parents read and absorb other interpretation adjacent to the play area.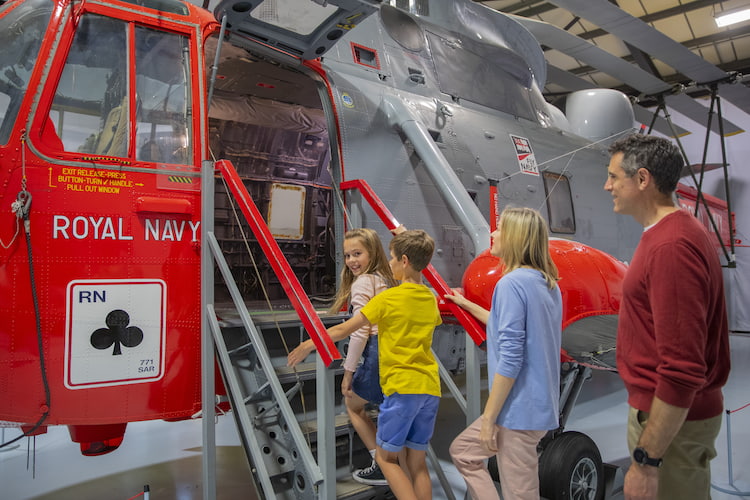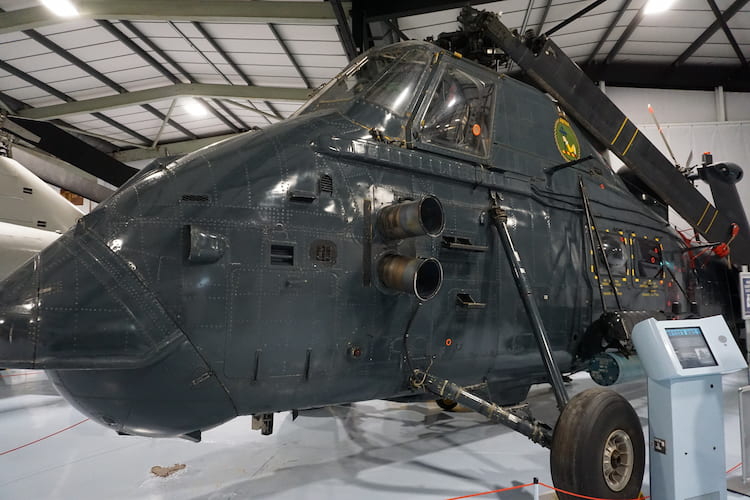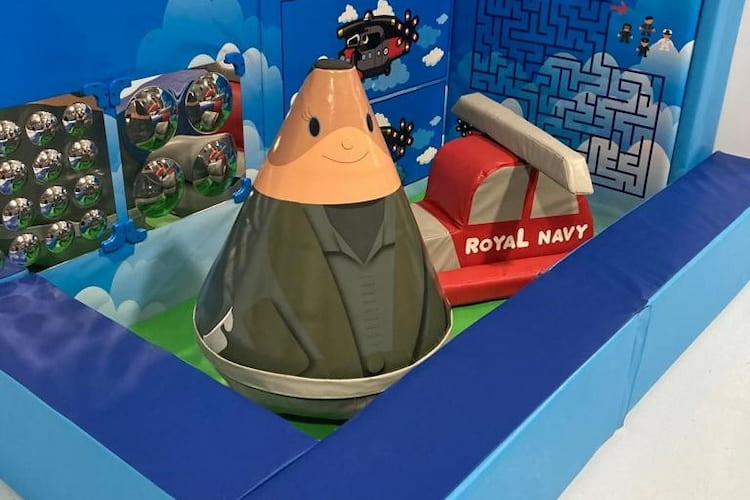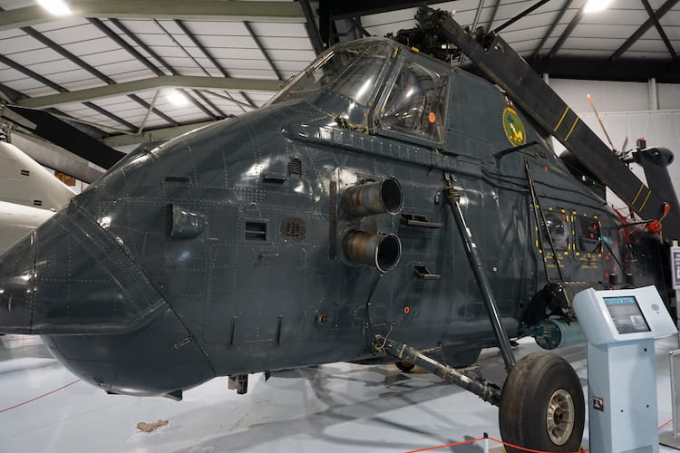 Book your tickets now
Book your visit to the Fleet Air Arm Museum now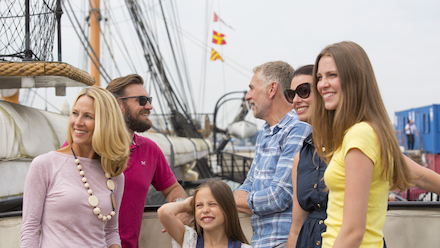 Fun for all the family
Save by booking one of our family ticket bundles
Book online now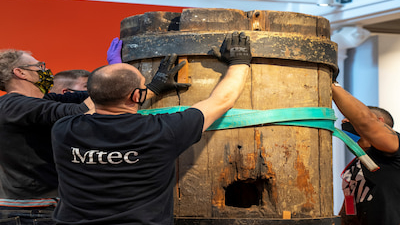 Support us
As a charity we rely on funding from many sources to preserve the rich history of the Royal Navy
See how you can support us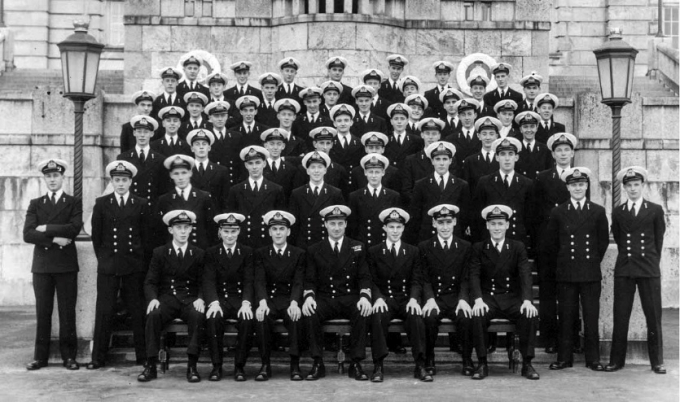 Collections and Conservation
See our impressive collections and conservation work