What makes HMS Caroline Belfast's best kept secret?
Date published 22/09/2023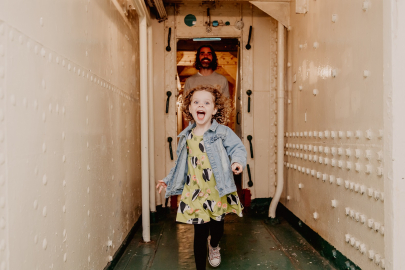 'Best kept secret' is often used to describe a well-trodden location located off the beaten track. It's also a term that's frequently overused and given to something that isn't a secret at all.   
So when we say that HMS Caroline IS Belfast's best kept secret you know that we're not kidding around. Far from being off the beaten track, you'll find her hiding in plain sight, right in the middle of the city's iconic Titanic Quarter - just a minute's drive up the road from Northern Ireland's most 'well-trodden' visitor attraction of all.
A remarkable history you can see, touch, experience, and explore
What makes HMS Caroline so special and why should you go? First, HMS Caroline is one of the last remaining ships from of the First World War. She's also the sole survivor of the largest sea battle in history, the Battle of Jutland. HMS Caroline was built just two years after her famous next door neighbour, RMS Titanic. 
In fact both ships were built using strikingly similar construction methods! HMS Caroline serves as an historic time capsule, making the past as real and relevant today as the day it left its slipway back in 1914.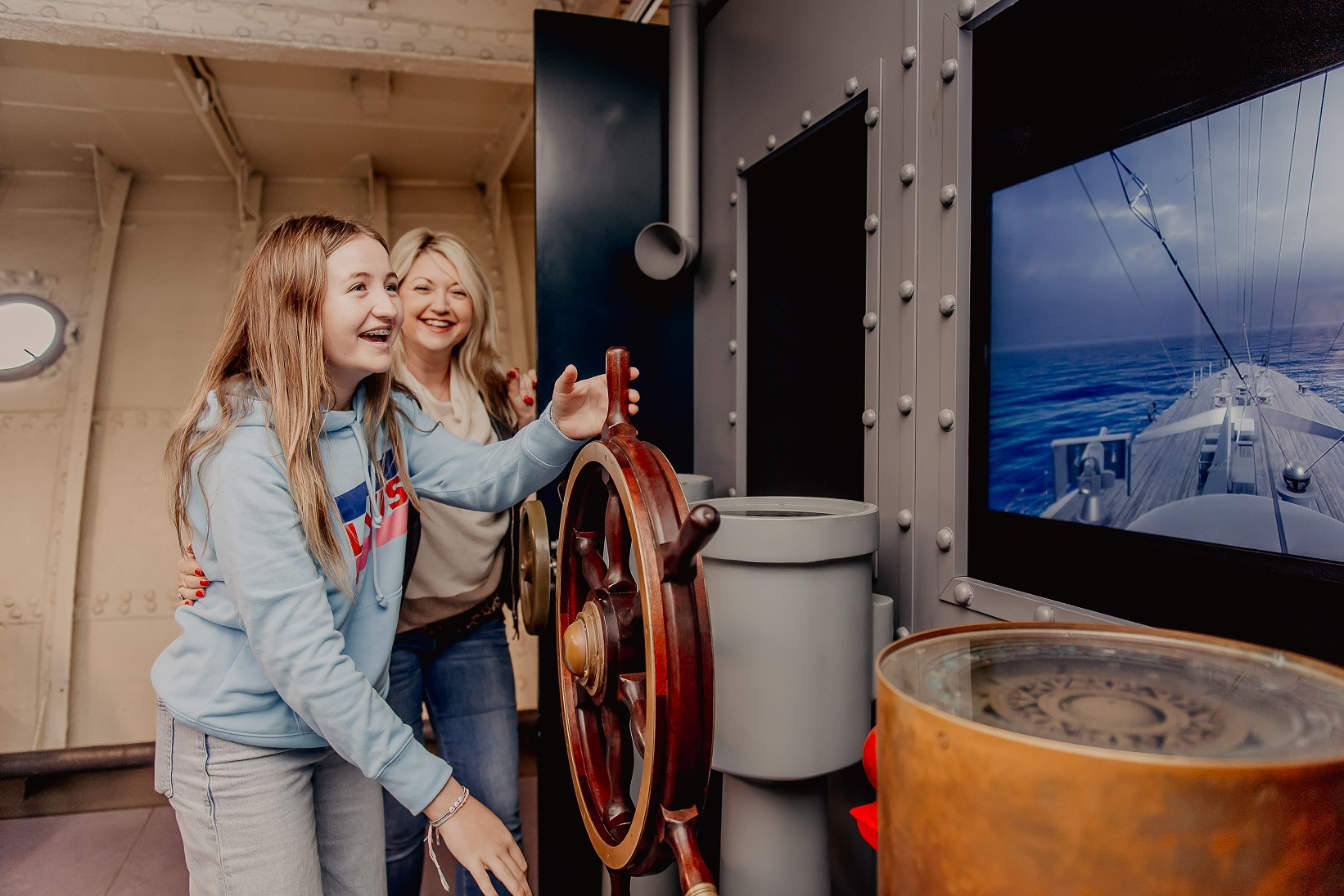 Get to grips with HMS Caroline in our Virtual Access Suite
Berthed in Belfast for a hundred years, HMS Caroline is woven into the very fabric of the city's maritime heritage. During this time she served as the Royal Navy's Northern Ireland headquarters in the Second World War. She then transitioned into a Cold War mine sweeping school and then to a naval training ship. By the time she was decommissioned in 2011 she was the second-longest serving ship in Royal Navy History (first place is held by HMS Victory).
Now fully restored to her former glory, HMS Caroline combines striking authenticity with compelling interpretation, offering a visitor experience like no other. Visitors can now tread her timeless decks, explore her perfectly preserved living quarters, stunning engine room, and get to place their hands on a history that is as totally unique and expansive as she is.  
An irresistible mix of authenticity, interaction, adventure, and fun
HMS Caroline is one of Northern Ireland's most remarkable visitor attractions with an incredible story to tell. Her history comes to life through intriguing personal tales, hands-on interaction, exploration and fun. Step back in time to an otherwise lost world to uncover what life was really like at sea more than 100 years ago. You don't just get to glimpse the past, you become part of it.            
The first port of call on board HMS Caroline is the story of her involvement in 1916's momentous Battle of Jutland. Brought to life by a dramatic and immersive cinematic experience projected across the expanse of the ship's Drill Hall. Be catapulted onboard the ship right in the heart of one of the most historically significant naval encounters to date, as you bear witness to the events as they unfold.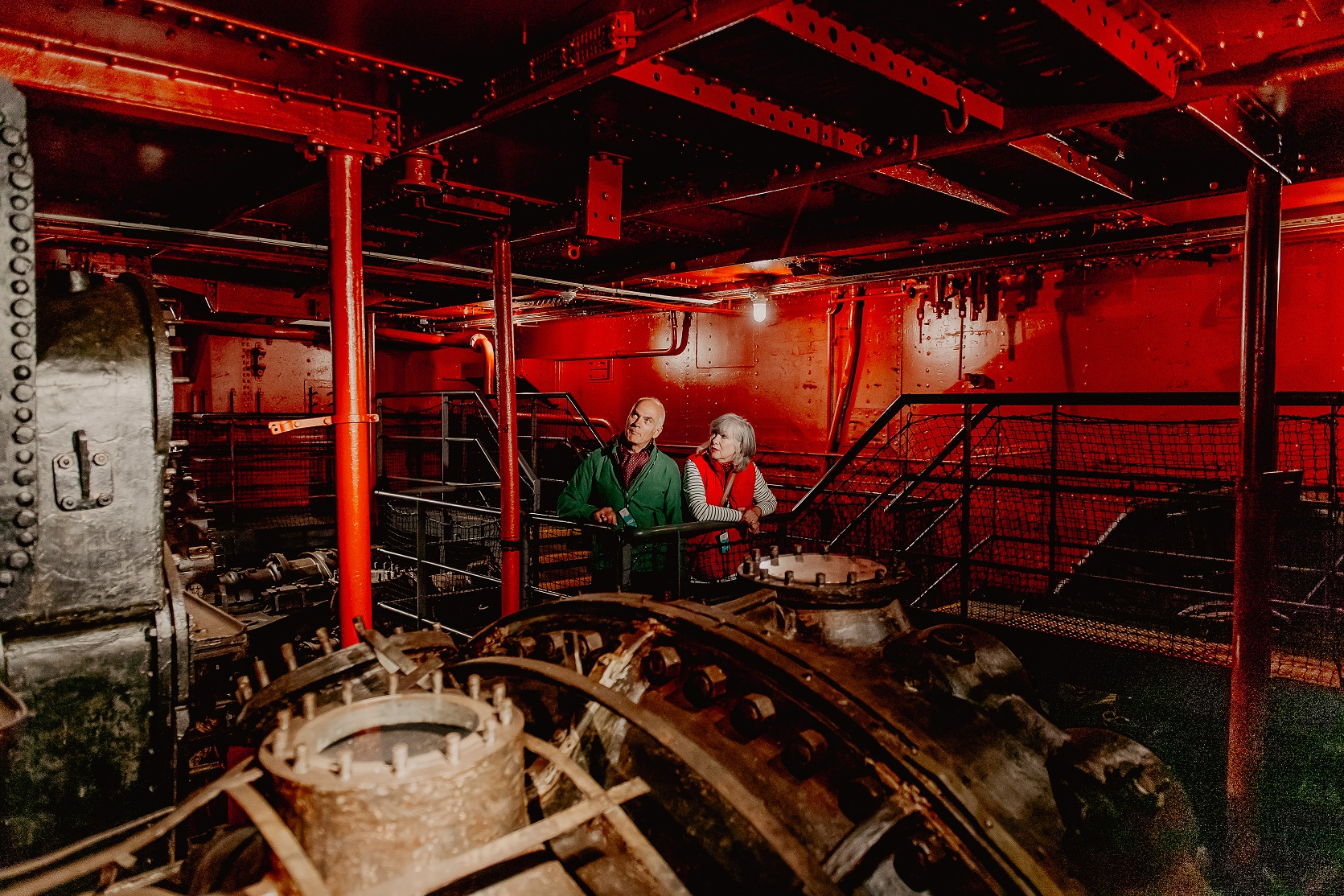 The mighty engines of HMS Caroline
After this impressive display, you'll step inside HMS Caroline's strikingly authentic historic spaces. Explore the captain's quarters, galley, sickbay, officers' quarters and much more. For the younger explorer, or the young at heart, there is our Virtual Access Suite. Learn how to crack codes and fire a torpedo just as HMS Caroline's historic crews would have done all those years ago. There's even an opportunity to 'steer the ship'!
Venturing down into the heart of HMS Caroline enter the Engine Room, where a surprise of monumental proportions lies in wait. Her mighty engines 'rumbling' away as if they were still running! These early twentieth century technological marvels powered her to an incredible 30 knots. See them perfectly preserved just as they were when she was an active warship, all those years ago. Getting right up close to these imposing mechanical behemoths is a jaw-dropping experience that cannot be described. The roars of the engines and distinct whiff of engine oil combine to further intensify the sheer magnitude of it all.
A HMS Caroline visit is not complete without an exploration of her hugely impressive and beautifully appointed upper decks. This is where you will find imposing replica guns, as you traverse the walkways. Don't forget to climb up to the Navigating Bridge to enjoy commanding panoramic views over Belfast Lough. Turn in the opposite direction and you'll see Caroline's decks in all their glory, framed by a backdrop of Belfast's unmistakable and iconic Harland & Wolff ship-building cranes. Fun fact, did you know that locally these cranes are nicknamed Samson and Goliath?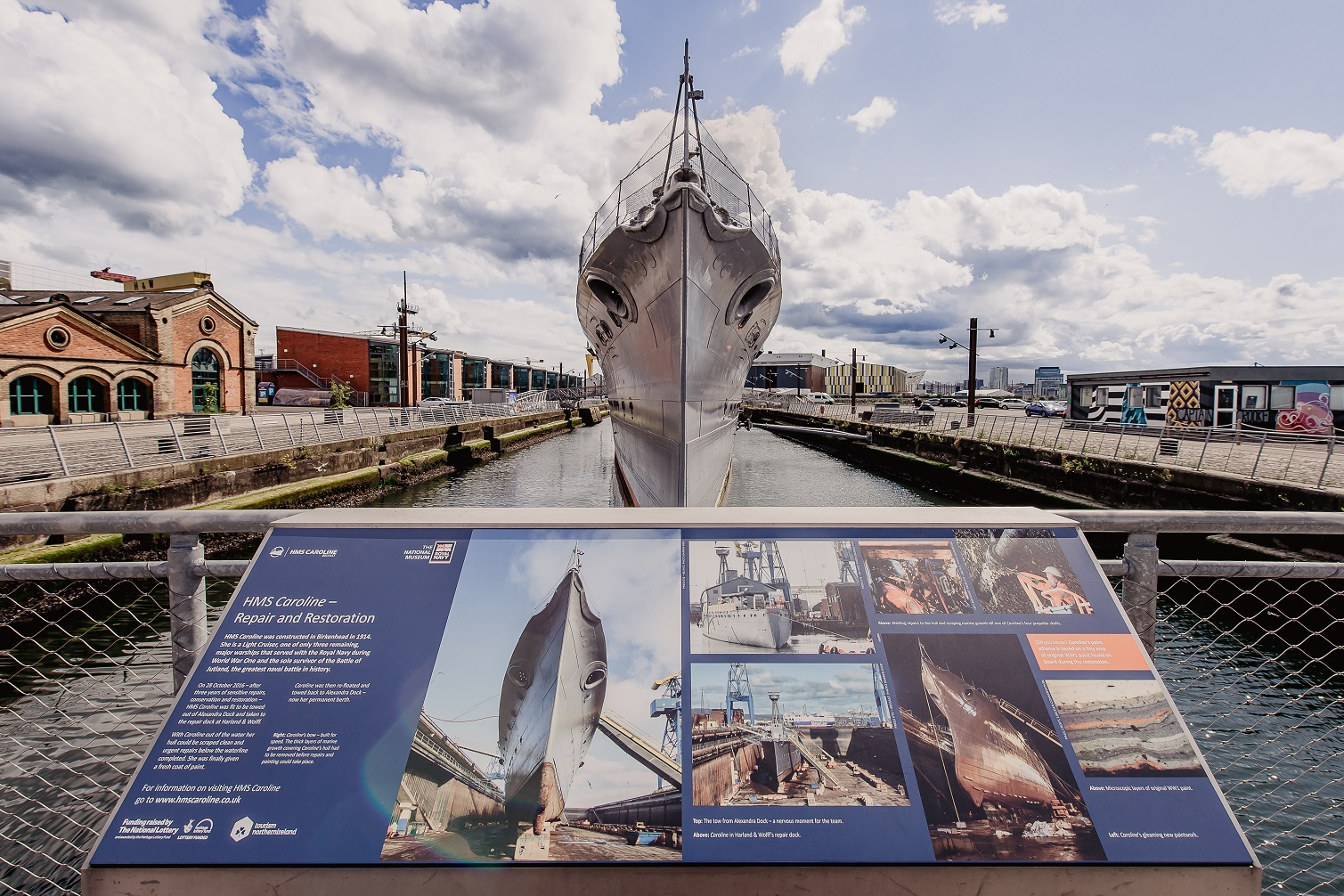 See all the work that went into restoring HMS Caroline
An incredible day out at amazing value for money
So after all that what else could HMS Caroline possibly have to offer? How about the fact that she is a winner of the 2023 National Historic Ships UK Flagship of the Year award. One of this year's 'Static Flagships of the Year' recipients, HMS Caroline has been formally recognised for her incredible programme of public events. With a wide range of activities all throughout the year and into 2024, you'll find something new to discover with every visit.  
Talking of tickets, her admission prices offer unbeatable value, with each ticket granting you access to HMS Caroline for a full 12 months. This means that in most cases, she is better by far that of any other comparative visitor attraction, helping your already stretched holiday budget stretch a lot further. 
Belfast's best kept secret is awaiting your discovery so check out HMS Caroline for yourself.