'Tis the season to think heritage
Date published 24/10/2023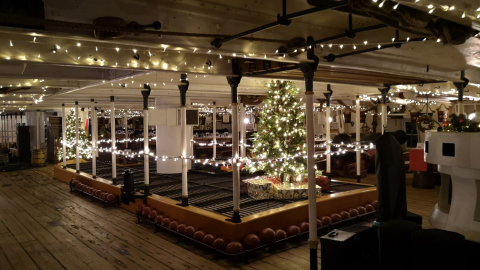 With the festive season right around the corner, Christmas party planning is now in full swing!  However, with an abundance of venues and party options, it can be overwhelming to know where to begin.  We're here to shake up the norm and tell you why you should choose heritage for this year's festivities. 
Chances are you have probably haven't thought of historic venues for your festive celebrations and have likely walked past some incredible hidden gems. You might be wondering why you should consider heritage venue spaces; but there is so much more to historic museums and galleries than you might think, and they are becoming increasingly popular locations to host events.   
First, they make a fantastic first impression on guests. What's more iconic than hosting a Christmas party onboard a Victorian warship or singing along to Silent Night under the majestic wings of the Concorde? Heritage sites such as Portsmouth's Historic Dockyard and the Fleet Air Arm Museum are an integral part of our history, culture, and our communities. They help to maintain and preserve incredible stories, which educate and inspire all generations.  
Second, by booking your venue with us, you are in the capable hands of a passionate events team. With a wealth of experience, they are able to tailor your event to suit your needs. Whether it's adding that extra touch of awe, or arranging a truly bespoke experience with a private tour, our teams are here to make your Christmas party as seamless as possible.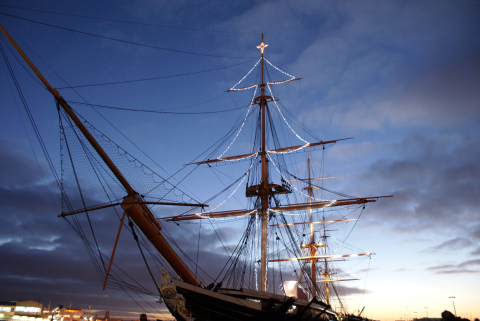 In addition to all this, we work with a select range of trusted, high-quality suppliers who understand how to protect our heritage venues and historic vessels, leaving you to relax and enjoy your bespoke occasion without the hassle. 
And finally, the best thing is about choosing to host your party with us? You're doing more than just booking a uniquely memorable venue; you are actively contributing to the conservation of naval history. This is because every penny you spend goes straight into the conservation and preservation of our heritage sites for everyone to enjoy. 
Whether you're looking for a venue to host your own party, or want a unique party option, we've got some truly inspiring options. So, what are you waiting for? Celebrate the festive season with the National Museum of the Royal Navy. 
Want to find out more about why you should choose heritage venues? Check out our latest article on page 44 of the latest Business Voice magazine. Discover something truly unique with our Merry Vintage Christmas party onboard HMS Warrior, located within Portsmouth's Historic Dockyard on Friday 8th December 2023.  
Keep reading to see some of the festive venue hire options available this Christmas at the National Museum of the Royal Navy.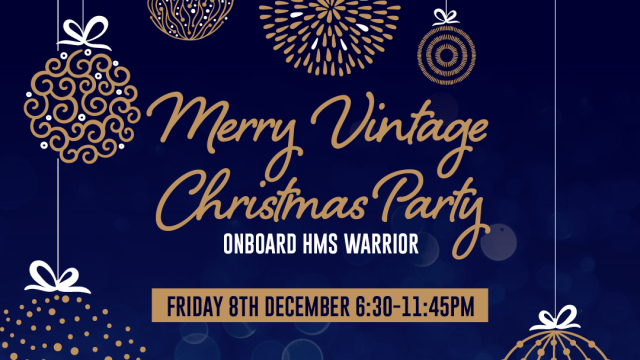 Merry Vintage Christmas onboard HMS Warrior
Discover something truly unique with our Merry Vintage Christmas party onboard HMS Warrior, located within Portsmouth's Historic Dockyard on Friday 8th December 2023.  
Our Merry Vintage Christmas Party is perfect for smaller organisations looking for a unique Christmas party this year, or perhaps individuals who wish to come onboard and welcome the festive season in a place where history and nautical elegance converge to create the perfect setting for a glamorous evening.  
Book by the 1st November to get your early bird ticket!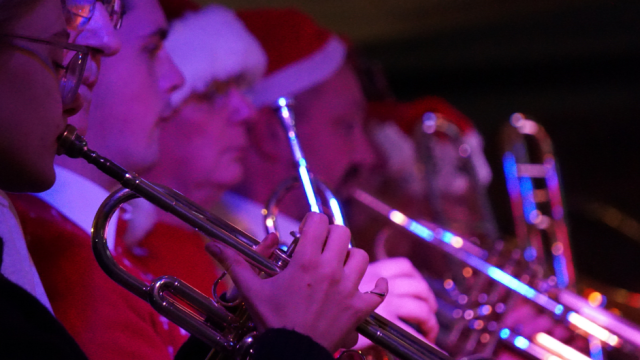 Christmas Carols under Concorde
If you're looking for something a bit more informal but still full of festive cheer then consider our annual 'Christmas Carols under Concorde' event at the Fleet Air Arm Museum on Friday 15th December 2023.  
Visitors can join the HMS Heron Royal Navy Volunteer Band under Concorde 002 in Hall Four of the museum. The concert features several classics and festive numbers for the occasion giving you plenty of flexibility to make this event the centerpiece of your festive activities, or a fun beginning or end to your celebrations. 
Get your ticket today!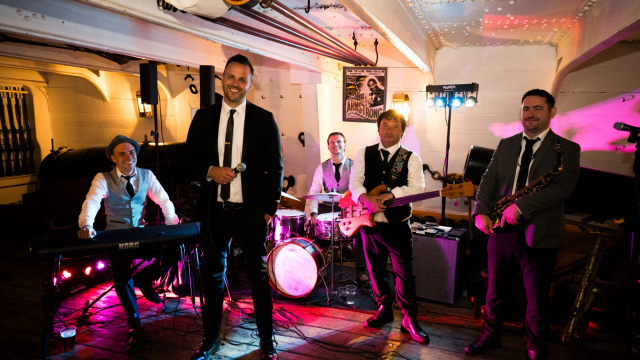 Host your own party with our exclusive venue hire options
Are you a larger organisation and want to book out one of our venues exclusively?  
We welcome the opportunity to create something uniquely special for you and your guests. Turn office party dread into office party envy this year and elevate your work Christmas party to a whole new level.  
Enquire about exclusive Christmas hire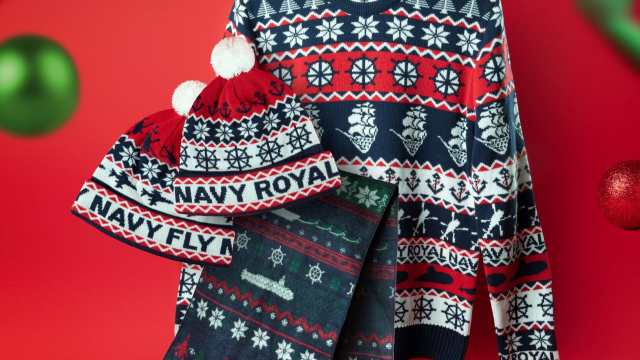 Looking for something else?
Perhaps you're looking for a stocking filler or a sneaky gift for your office Secret Santa. Check out our Christmas gift range on the National Museum of the Royal Navy online shop for some inspiration.
Looking for something a little more high-end? Treat a true naval enthusiast with a VIP Experience onboard HMS Victory, with a private tour and afternoon tea. 
Explore our VIP experiences