Operation Mincemeat: HMS Seraph's Lieutenant "Bill" Jewell
Date published 14/04/2022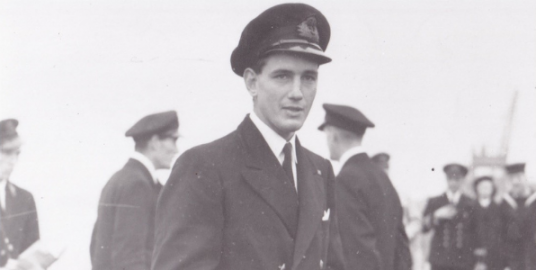 Lieutenant "Bill" Jewell
The secret operations of the submarine HMS Seraph in the Second World War are legendary. But who is the man who commanded HMS Seraph?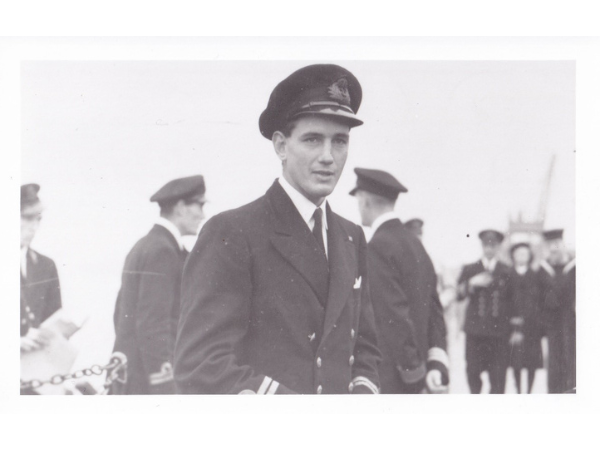 Norman "Bill" Jewel in his uniform – Credit: The National Museum of the Royal Navy
Norman Limbury Auchinleck Jewell, or "Bill" to those who knew him, was born in 1913 in the Seychelles where his father was a colonial doctor.
Jewell's family moved to Kenya after the outbreak of the First World War, and he was sent to a prep school in England.
Jewell joined the Royal Navy from Oundle School in Northamptonshire, and was immediately drawn to the Submarine Service.
Joining HMS Dolphin to complete the submarine course in 1936, Jewell quickly rose through the ranks, serving on HMS Clyde as sub-lieutenant in 1937, HMS Osiris as lieutenant in 1939, HMS Otway as first lieutenant in 1939, and then HMS Truant in 1940.
In command
In 1941 Jewell completed the Commanding Officers Qualifying Course (COQC) and took his first command of a submarine, HMS L27, for a period of 6 months. 
Finally, Jewell took command of HMS Seraph in February 1942, little did he know what mark he would make on history while in command of her.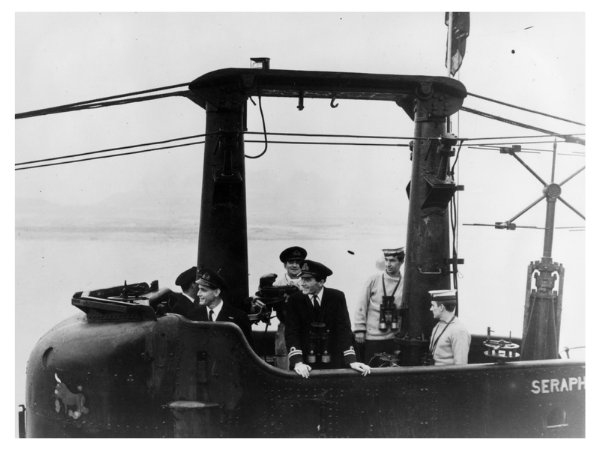 A close up of HMS Seraph's bridge, Bill Jewell is second on the left – Credit: The National Museum of the Royal Navy
Bill was well liked by his fellow officers. Lieutenant David Scott described him as "the epitome of what a submarine captain should be: quite fearless, he was invariably cool and calculating".
It is perhaps Jewell's unflappable nature that marked him out to be assigned to several secret operations.
Even aside from these operations, under Jewell's command, Seraph sank 7,000 tons of enemy shipping, and damaged another 10,000.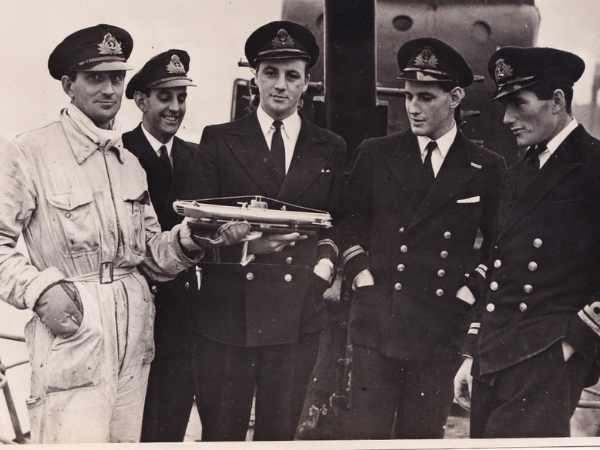 The officers of HMS Seraph, Bill Jewell is second from the right.
Jewell's secret missions, and even his patrols, were often stranger than fiction. In 1942 Seraph was fired on by an RAF plane by mistake, thankfully she sustained little damage.
Shortly afterwards Jewell spotted what he believed was a U-boat, and fired a torpedo that blew it to pieces. This U-boat turned out to be a whale.
Shortly after taking command of Seraph Jewell fell down a hatch. In 1946 a Doctor informed him that he had two broken vertebrae, meaning that he had fought the entire war with a broken neck.
In early 1943, Jewell was awarded the US Legion of Merit for his part in Operation Husky, when Seraph acted as a beacon submarine for Allied landings on Sicily, he was also mentioned in Despatches whilst First Lieutenant on Truant.
Jewell was appointed an MBE in 1943 for his "skill, daring and cool judgement while executing special operations . . ."
After Seraph
After commanding HMS Seraph, Jewell commanded submarines HMS Sea Nymph, Tactician, Trespasser, Sportsman, Alderney and Thermopylae.
Jewell went on to become the Commanding Officer of the depot ship HMS Adamant, and in 1948 he became Captain of the Third Submarine Flotilla.
Jewell was also the director of the Royal Navy Staff College at Greenwich.
Retiring in 1963, he died in 2004 aged 90.