New face at the helm heralds HMS Caroline's reopening in time for busy season
Date published 31/01/2023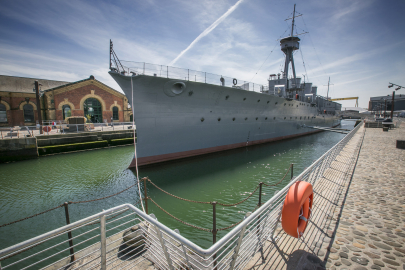 Exciting news that HMS Caroline will reopen in time for Easter 2023
New operating agreement assures long term future in Belfast 
New face at the helm for First World War unique survivor's visitor offer
​
The National Museum of the Royal Navy (NMRN) is delighted to announce that HMS Caroline, one of Belfast's leading visitor attractions and the only surviving ship from the First World War Battle of Jutland, will reopen daily on 1st April 2023 with weekend openings throughout March. 
Taking his place at the helm is newly-appointed Business Development Manager Kerry Rooney MBE.  Kerry brings over 20 years of experience in the arts, culture and heritage industry to the museum and will oversee the development of a vibrant and inclusive programme of events. HMS Caroline is a firm favourite in the city, where she has been berthed for almost 99 years. 
The award-winning authentic experience onboard saw the ship secure a coveted finalist place in the highly prestigious Art Fund Museum of the Year in 2019. HMS Caroline is moored in Belfast's Alexandra Dock beside the Science Park in Titanic Quarter and is also part of the Maritime Mile, which stretches from Corporation Street to Donegall Quay, and on to HMS Caroline. 
The ship will reopen with a fanfare in time for the Easter holidays, although a handful of lucky visitors will have the chance to preview the ship during special weekend-only openings in March.
A team of specialist staff has remained onboard caring for the unique 4,000-tonne, 122-metre long light cruiser and she is in remarkably good condition having being closed for nearly three years.
Professor Dominic Tweddle, Director General of The National Museum of the Royal Navy said:
"Her story and place in Belfast's maritime history is so important and the strides we were making in offering a world-class welcome were justly acknowledged with her shortlisting as Museum of the Year. With the superb team we have onboard, we cannot wait to welcome visitors back and ensure that HMS Caroline is a key part of the tourism and cultural offer in Belfast for many years to come."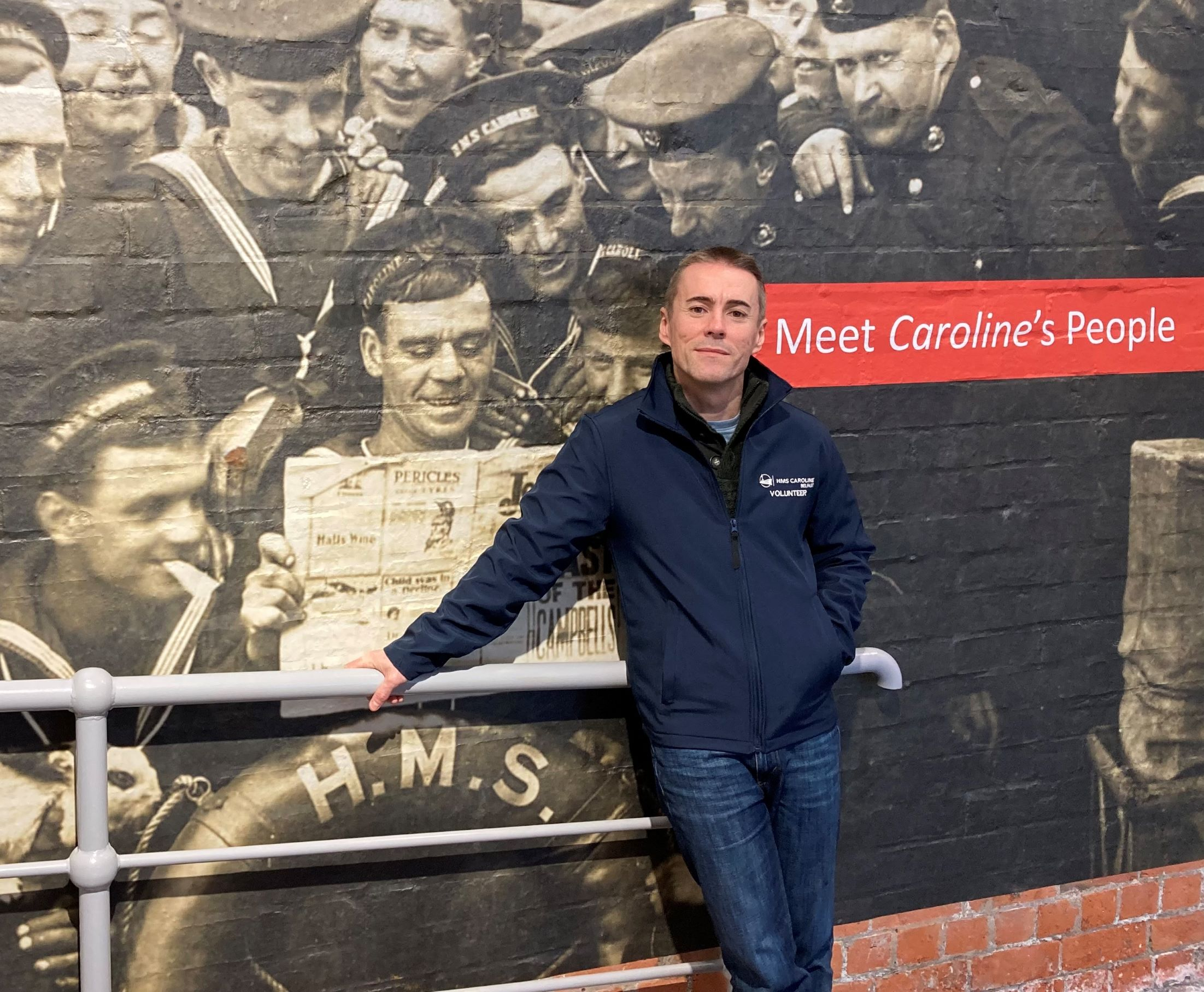 Kerry Rooney MBE said: 
"I am immensely excited to have the opportunity to support the re-opening of HMS Caroline and begin another incredible chapter in this remarkable ship's history. Belfast's reputation as a visitor attraction is growing throughout the world and this is due, in no small part, to our city's fascinating maritime history. HMS Caroline has been a part of that history for almost a century and we are excited to once again share her story with the world.
HMS Caroline is a truly unique visitor experience, a real-life First World War light cruiser. Visitors to the ship will have the opportunity to wander around, above and below deck, and experience our newly refurbished exhibitions which tell the story of HMS Caroline's over 100 years of service through film, digital and stunning recreations. It's a day out that everyone will enjoy and remember for a long time."
 
​
Tickets are now available to buy, please visit www.hmscaroline.co.uk