HMS Caroline volunteers help to preserve Belfast's First World War ship
Date published 02/06/2023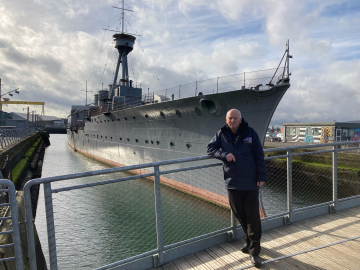 HMS Caroline is marking National Volunteer Week (1 - 7 June) by celebrating the dedicated team of volunteers who continue to play a key role in preserving Belfast's historic First World War ship - a landmark in the city for 100 years and now a unique 'must-see' visitor attraction.  
HMS Caroline volunteers play an important role in both welcoming visitors on board, enriching their visit by sharing the ship's unique history and stories, and preserving the ship for its enjoyment by today's visitors and for future generations. 
HMS Caroline volunteers undertake an annual conservation deep clean of the ship and her contents. During the deep clean, the movable collection pieces from all of HMS Caroline's historic spaces are removed for conservation work to be carried out before being returned. This year the HMS Caroline conservation deep clean took place across nine days in January and February. Eleven volunteers contributed 172 hours to ensure this vital conservation work was successfully completed.
Some of the HMS Caroline's volunteers have a longstanding relationship with the ship, including John Taylor and Susan Deboer who both worked on board before Caroline was finally decommissioned in 2011.
HMS Caroline has been a part of volunteer, John Taylor's, life for 54 years, having joined the ship as a stoker before working his way up to become Chief Petty Officer Engineer during his 29 years of service.  John met his wife - an HMS Caroline Wren - on the ship, while two generations of his family were christened on board. 
Susan Deboer joined HMS Caroline as a Royal Navy Reservist in 2001. Her passion for the ship remains as strong as ever, now working as a volunteer to welcome visitors and inform them of "the importance of our treasured piece of history." "Giving of one's time free of charge is very rewarding and an experience that cannot be matched," says Susan.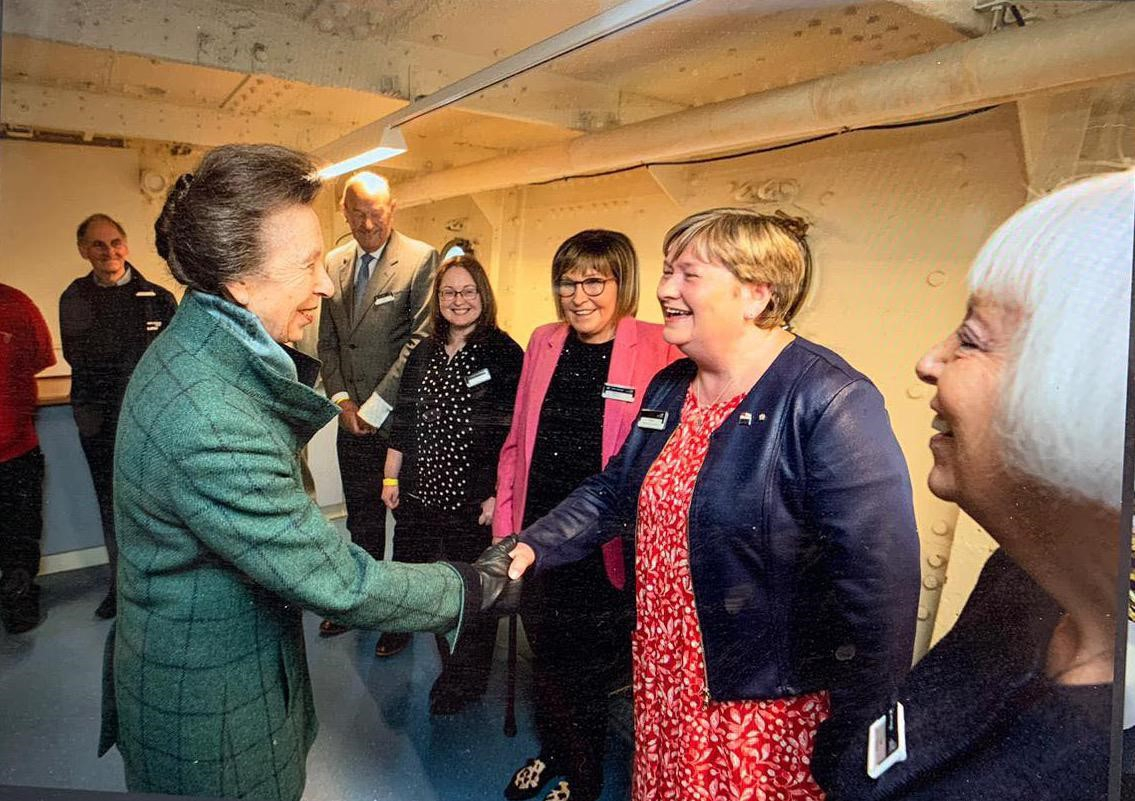 HMS Caroline is now open and ready to welcome visitors for what promises to be a busy summer season ahead.