HMS Caroline Update March 2022
Date published 25/03/2022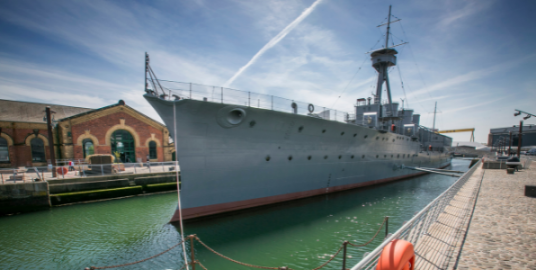 Today, we are thrilled to announce that HMS Caroline will remain in Belfast – her home for nearly 100 years.
As many of you are aware HMS Caroline, a remarkable First World War survivor closed two years ago. With the help of the National Lottery Heritage Fund we have been able to reach an agreement with the Department for the Economy that will ensure a sustainable future which will help to conserve and maintain this historic ship whilst sharing her incredible story.
With an agreement now in place we can begin to look to the future and hope to welcome visitors later this year.
Please keep an eye on our social media channels for further updates.
Follow the National Museum of the Royal Navy on Facebook.
Join the National Museum of the Royal Navy's conversation on Twitter.