The history of Remembrance in the Royal Navy
Date published 17/11/2023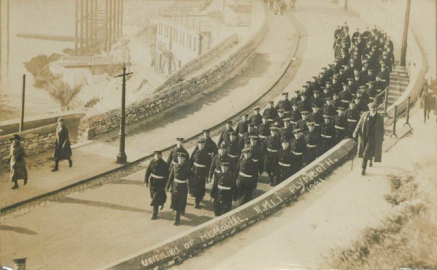 Remembrance Day is a memorial day observed in Commonwealth member states since the end of the First World War to honour armed forces members who have died in the line of duty. Remembering the sacrifice of so many has long been important to the Royal Navy and all of its branches.  
First World War memorials
Almost 45,000 sailors died in the First World War and for most of them the sea was their final resting place. Those without graves are mostly commemorated on the huge naval memorials at Chatham, Portsmouth and Plymouth but there were also many smaller monuments built for individual units. The photo at the top of this page depicts Marines marching to the unveiling of the Royal Marine Light Infantry Memorial at Plymouth on Tuesday November 8th 1921 by Earl Fortescue, Lord Lieutenant of Devon.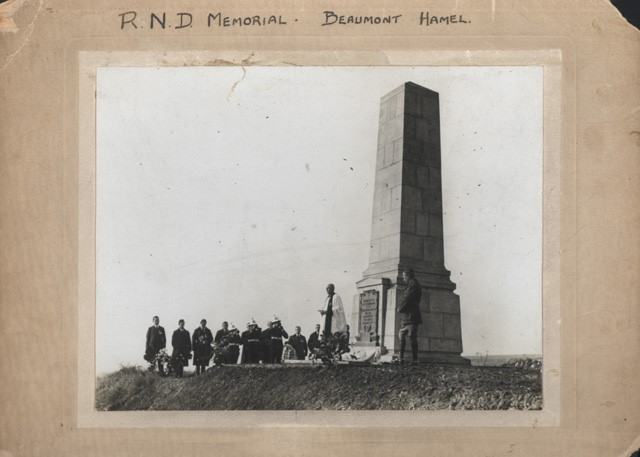 Figure 1 NMRN Collections
The above photo depicts the unveiling of the Royal Naval Division Memorial at Beaumont Hamel, France, 12 November 1922. The stone obelisk was unveiled by Lieutenant General Sir Hubert Gough. Over 150 veterans of the Battle of Ancre (13 November 1916) attended the unveiling of the memorial, which stands in what was No Man's Land during the battle.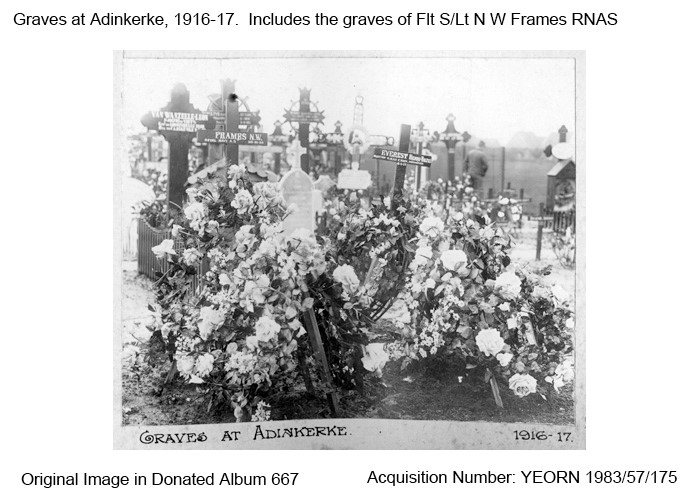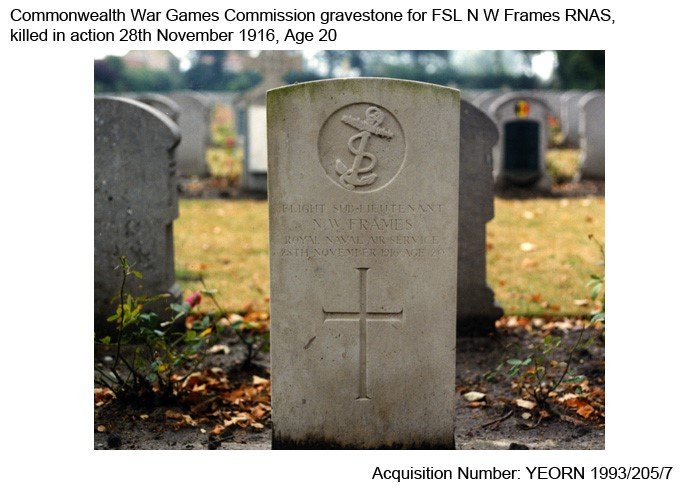 Figure 2 NMRN Collections
In 1919, the Commonwealth War Graves Commission was set up to mark, record and maintain the graves of service personnel from Commonwealth countries who fought in the two World Wars. The two images of the same grave in Adinkerke (Belgium) above starkly demonstrate the contrast in how war graves initially looked before the CWGC built the formal gravestones we are more familiar with today.
Commemorative artefacts
As well as the more totemic monuments studded throughout the country to provoke a moment's reflection, such as the Whitehall Cenotaph and the Portsmouth Naval Memorial, the Royal Navy has also commemorated the fallen through smaller but no less important artefacts.

One such example of this is the beautifully made set of brass instruments of the Royal Marines Band Service which are loaned to the current band every October for a service of remembrance at Portsmouth Cathedral. The six drums honour the RM band members who fell in the First World War and the fourteen trumpets honour the RM band members who fell in the Second World War, with each trumpet dedicated to a particular ship.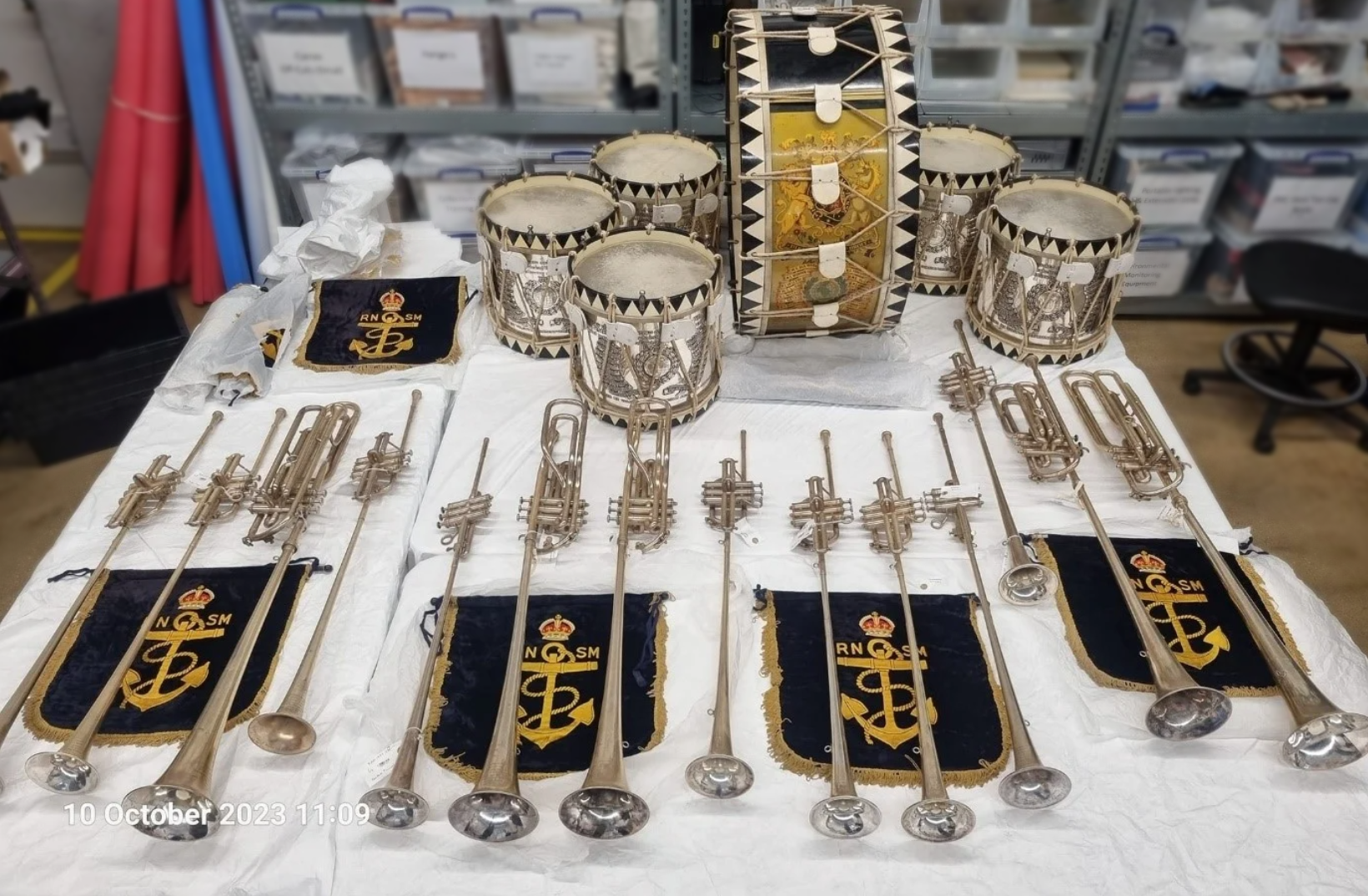 Figure 3 NMRN Collections 
The Navy and Remembrance today
Today, the Navy continues to commemorate the sacrifice of servicemen as part of a national service of remembrance at the Whitehall Cenotaph on Remembrance Sunday. For the first time ever, in 2023 the Royal British Legion will sell plastic-free and recyclable poppies in an effort to reduce single-use plastics. However, the impulse to commemorate the fallen will remain just as important.
Blog written by Will Heppa, Curator (Artefacts), National Museum of the Royal Navy