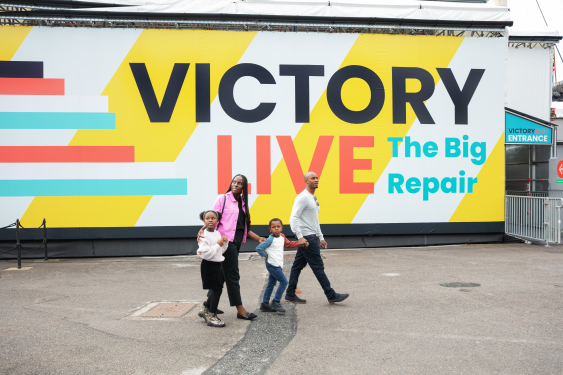 HMS Victory Live - The Big Repair
Get under the skin of HMS Victory in our latest visitor experience Victory Live: The Big Repair.
Learn about the once-in-a-lifetime project to fight the impact of moisture, fungus, and pests that threaten HMS Victory. Meet the incredible teams fighting to protect her and see HMS Victory as never before by climbing aboard the scaffold that encases her in this unique and groundbreaking experience.
The National Museum of the Royal Navy is the proud custodian of HMS Victory, the world's oldest commissioned ship and flagship of the Royal Navy. Built in 1765, she was expected to operate for only nine years without major repair. Since then she has undergone multiple repairs over her life and now we embark on the latest.
As we undertake this decade-long process we are excited to share this Big Repair with our visitors, allowing access to the scaffold surrounding the ship, getting up close to painstaking work taking place to preserve her, and meeting the incredible teams of craftsmen, conservators, engineers, and shipwrights who seek to protect her for the next 50 years. The experience is part of your HMS Victory ticket, complimenting your onsite and under hull walkway experience. A family trail is also available for young explorers keen to understand the scale and spectacle of the project.
As the project evolves, we will update the experience and reflect the latest analysis and planning, making a truly unique visit worth coming back for time and time again. We will also be sharing this incredible story via our website and social media platforms, getting under the skin of the ship and forensically exploring the science and skill involved in this once-in-a-lifetime project.
Find out more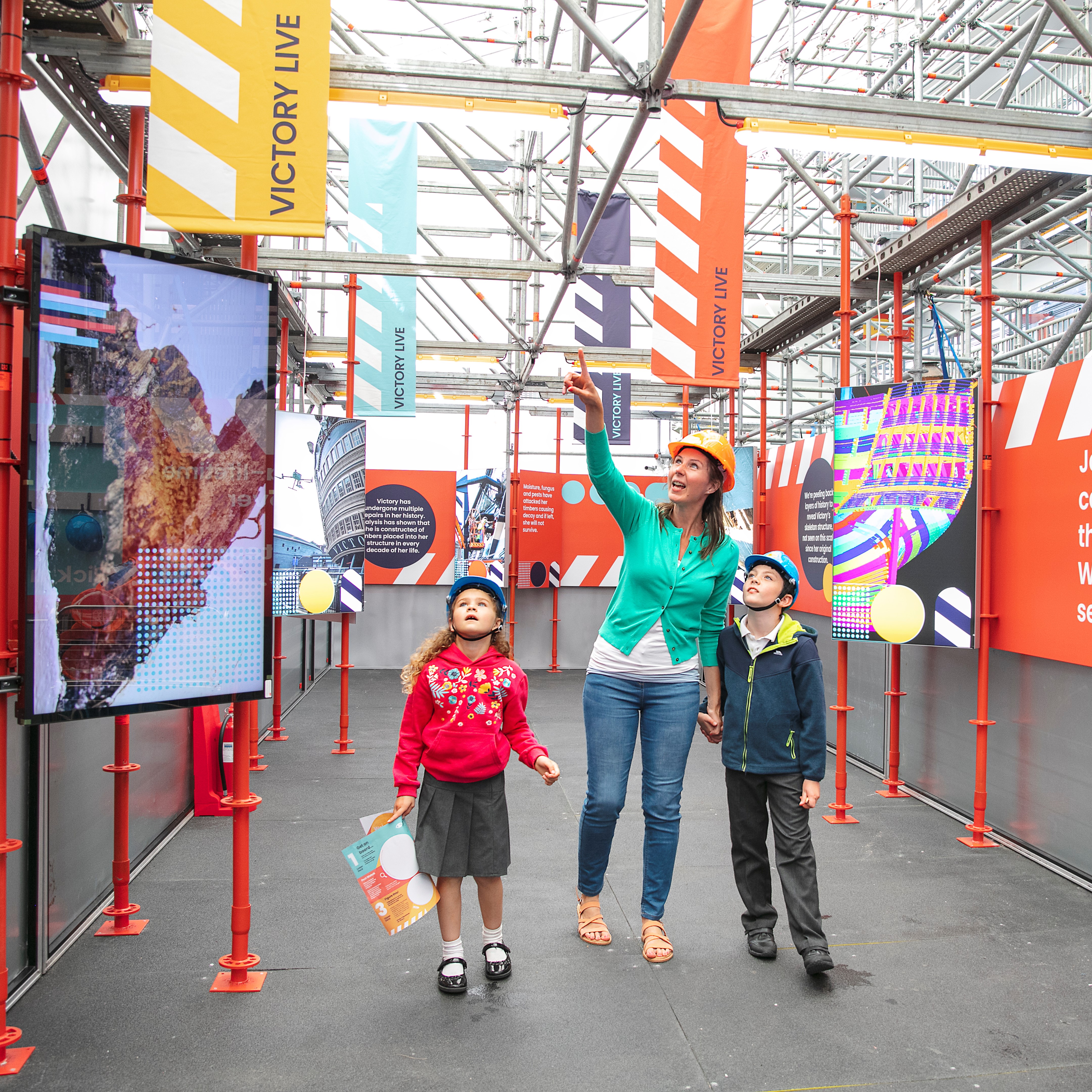 What is the Big Repair?
Find out how The Big Repair started, what we're currently working on and how long it is going to take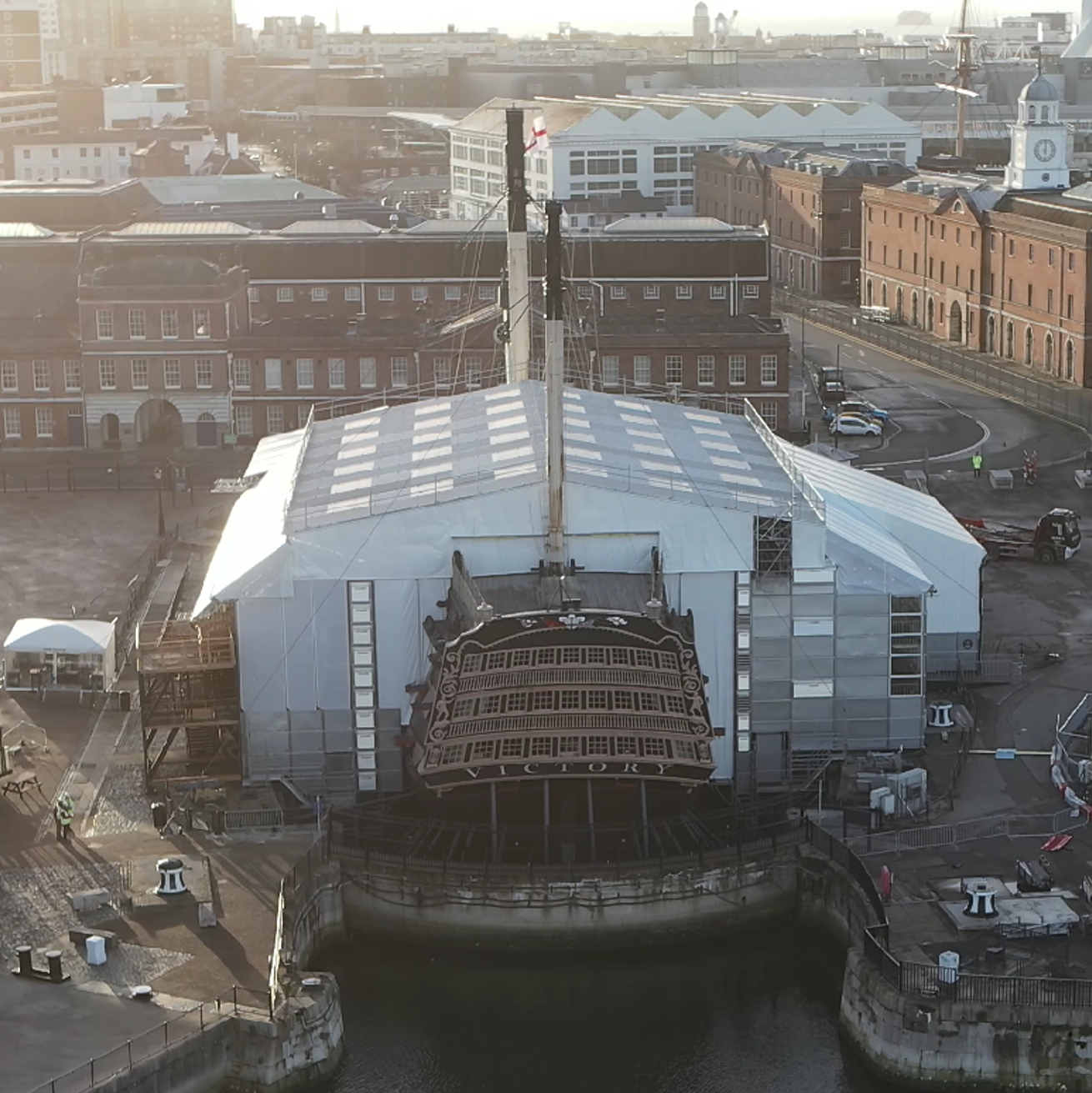 Conservation Log
Discover the living history of HMS Victory by learning about conservation that has taken place over hundreds of years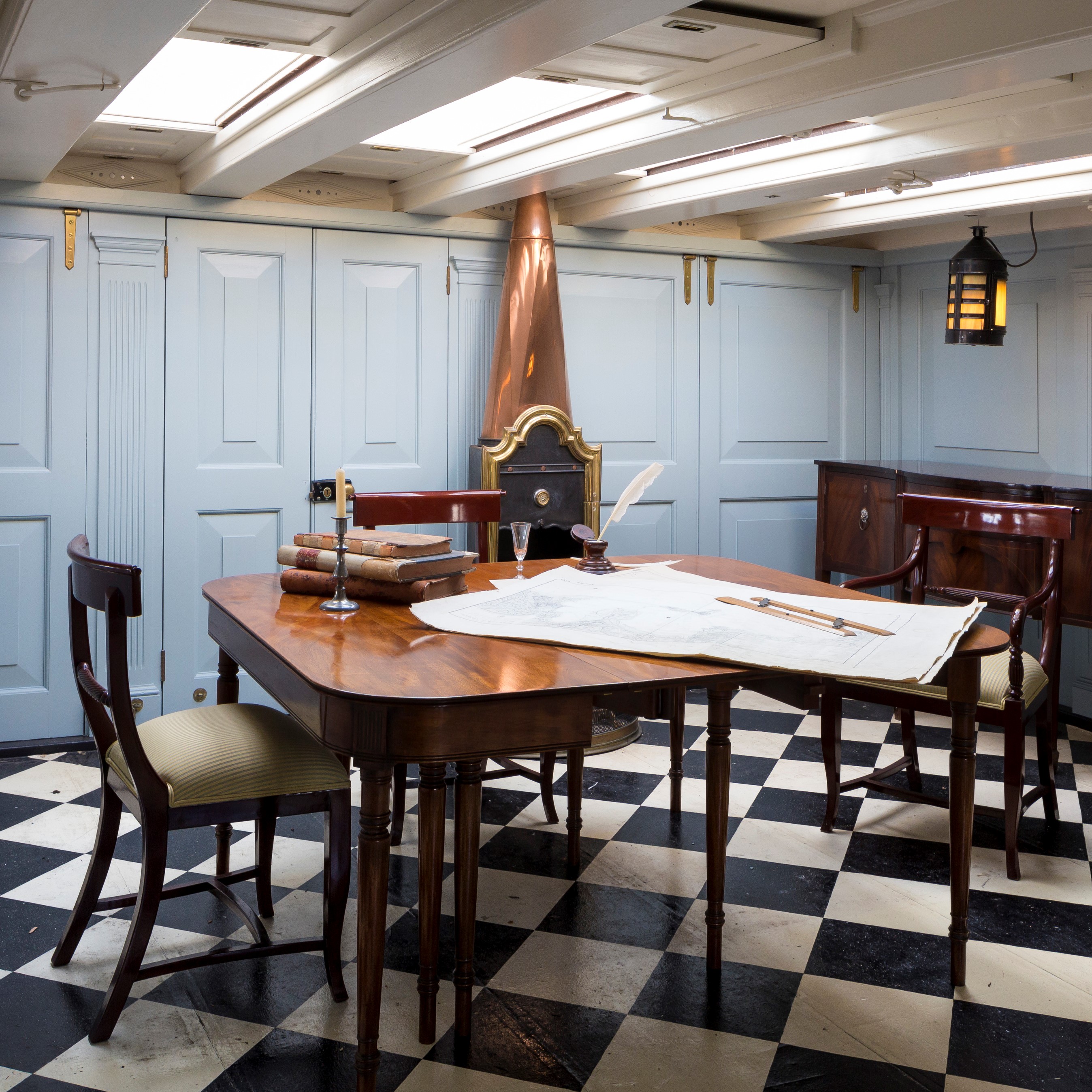 HMS Victory Facts
Get to know HMS Victory and find out how much she cost to build, how many trees were used in her construction and what happened to her during WWII