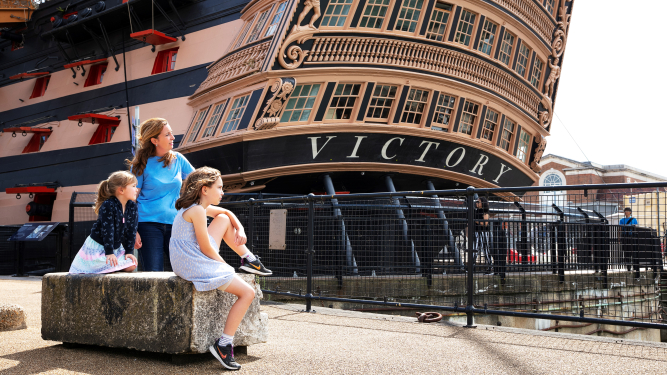 HMS Victory Facts
HMS Victory is 258-years-old. She was built during the Seven Years' War and completed in 1765. 

 

For the first thirteen years of the ship's existence she was in reserve. During this time approximately one third of the ship was replaced due to decay. 

 

Ownership of the ship passed to the HMS Victory Preservation Trust, part of the National Museum of the Royal Navy, in March 2012.

 

On March 10th 1941 a German air raid over Portsmouth saw a 250kg bomb fall between the ship's side and the wall of the dry dock. The resultant explosion destroyed two of the ship's support cradles and a 15' section of the keel. 
At Trafalgar, she had a crew of 821 men. Of these, 51 were killed in battle, 11 died of their wounds and 91 were wounded and survived.

 

The ship became a tourist attraction in the second decade of the nineteenth century, over 110 years before she was officially opened to the public in 1928. 

 

Victory is the oldest commissioned warship in the world and is the flagship of the First Sea Lord.

 

She displaces 3,500 tons and is 227-feet long. 
Approximately 6000 trees were used in her construction. 26 miles of rope and 768 pulley blocks are needed to rig the ship. 

 

Since 1765 the ship has gone through five major repairs; she had been almost completely rebuilt by the time of the Battle of Trafalgar in 1805. 

 

Victory cost £63,000 to build, which is the equivalent of about £740 million today and was placed into dry dock in 1922. 

 

Since 1928, more than 30 million people have visited the ship. 
Find out more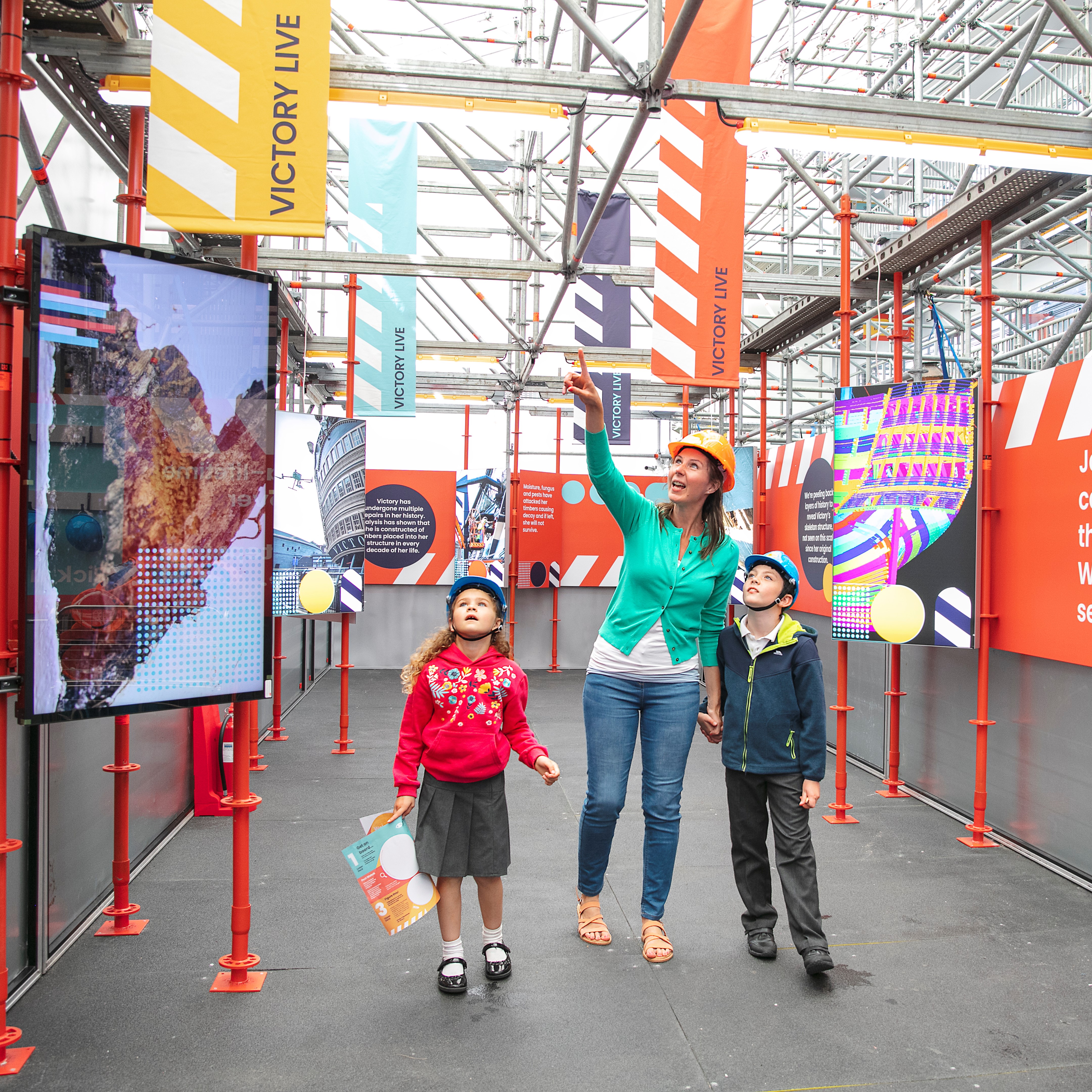 What is the Big Repair?
Find out how The Big Repair started, what we're currently working on and how long it is going to take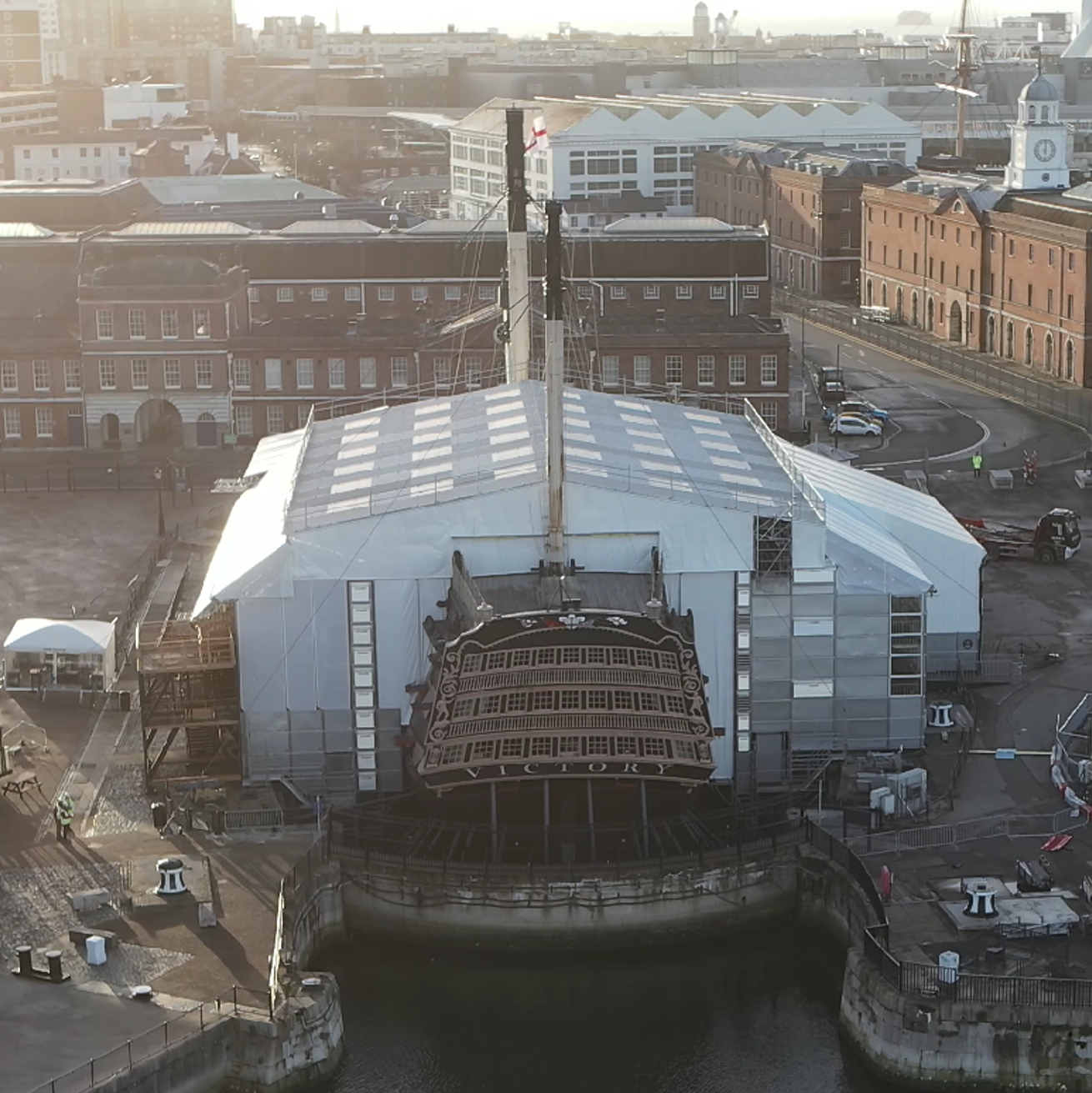 Conservation Log
Discover the living history of HMS Victory by learning about conservation that has taken place over hundreds of years