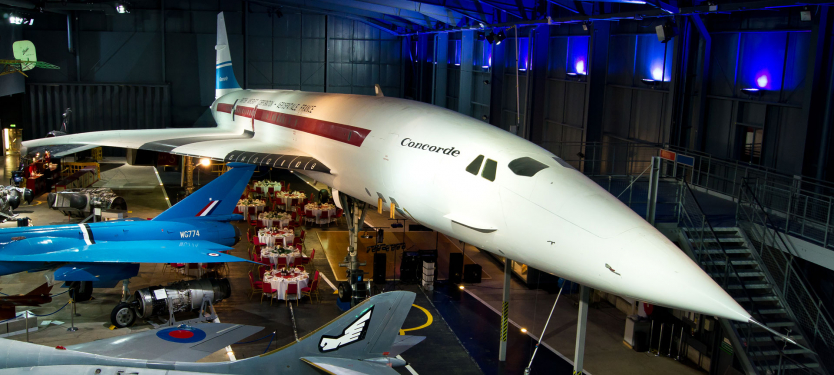 Find your next corporate dining and reception venue at the National Museum of the Royal Navy
Host unforgettable corporate events at the National Museum of the Royal Navy
Elevate your corporate events to a whole new level with our exceptional venues, offering a perfect blend of naval heritage and contemporary sophistication.
If you are looking to impress guests with a unique corporate dinner experiences, a networking event, or a reception with a selection of delicious canapes, we have the perfect venues for you in Portsmouth, Gosport, Yeovilton, Hartlepool, and Belfast.
Why choose us
Our venues boast iconic exhibits, awe-inspiring artefacts, and stunning naval memorabilia that will add a touch of grandeur to your corporate event. From the moment your guests step through our doors they will be transported to bygone eras of bravery and exploration, marvel at the technical ingenuity of the modern Navy, or step aboard some of the most iconic vessels in British history. 
We have range of versatile event spaces for your guests to enjoy. Dine under the wings of the world-famous Concorde 002, take drinks on the Top Deck of Queen Victoria's favourite warship, or partake of an intimate dinner in Vice Admiral Lord Nelson's Great Cabin.
Whatever your vision our dedicated events teams will be there to deliver. Our team will offer support and guidance through every step of the way, from the initial planning stages to the final toast, providing attentive and professional assistance. We also work with with a select range of trusted, high-quality suppliers, who understand how to protect our heritage venues and historic collections, leaving you to relax and enjoy your bespoke occasion. 
What your corporate dining and reception room hire means
By choosing to host your event with us, you are doing more than just booking a uniquely memorable venue. You are actively contributing to the conservation of Britain's naval heritage.  
The National Museum of the Royal Navy is a charitable organisation, and all profit generated via venue hire is reinvested so that we can continue to preserve and improve our iconic ships, aircraft and submarines as well as our treasured collections and historic buildings for the general public to enjoy.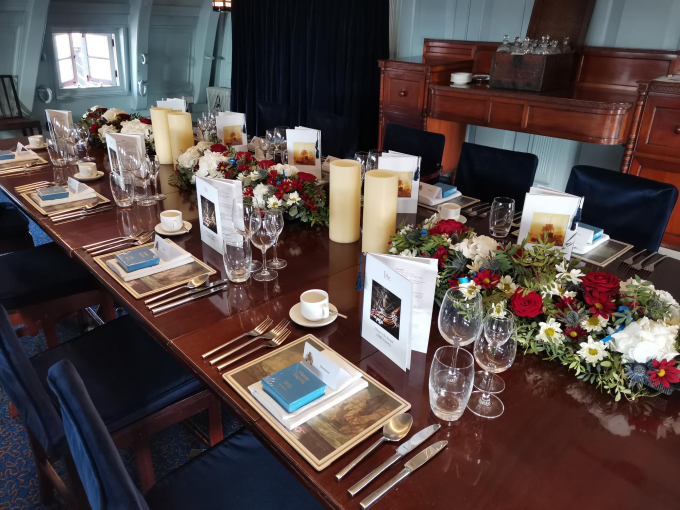 Make an Enquiry
Ready to create an extraordinary corporate event at the National Museum of the Royal Navy? Contact our events team today. 
See our other venues