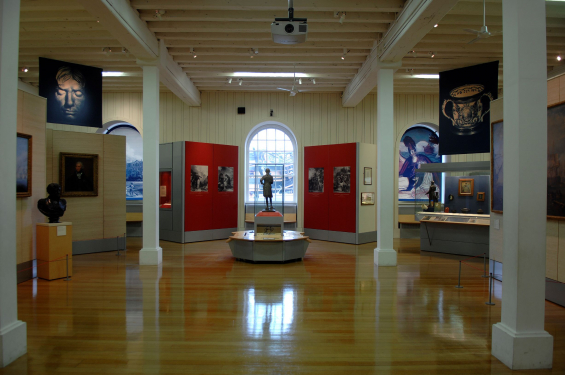 National Museum of the Royal Navy Galleries - Portsmouth
National Museum of the Royal Navy Galleries Portsmouth: Elevate your events with exclusive venue hire in the heart of Portsmouth Historic Dockyard
Each artifact within the National Museum of the Royal Navy Portsmouth's galleries has its own unique story to tell, weaving together a narrative of courage, exploration, and the indomitable spirit of those who sailed the high seas. With four unique locations situation across two historic buildings, we welcome you to add your special event to our story.
First, Storehouse 11, home to the Nelson and Princess Royal Galleries, is an 18th Century Grade 1 listed building, with original features built using reclaimed wood from decommissioned sailing ships. Seeped in naval heritage fully equipped with modern audiovisual equipment this is the perfect location for corporate events.
The Victory Gallery was built in the 1900s and houses our ornate collection of original naval figureheads, as well as a captivating assortment of artifacts taken from HMS Victory. Split across two-levels, this space also has a balcony tucked away on the top level, with looks out into Portsmouth Harbour, giving your guest space to enjoy everything the National Museum of the Royal Navy Galleries has to offer. 
We take pride in providing a seamless and memorable experience for our clients. Our dedicated events team will collaborate with you every step of the way, ensuring all aspects of your event are meticulously organised and executed to perfection.    
We recommend this venue for:
Conferences and meetings
Corporate dinners and receptions
Private dinners and receptions
Explore our unique spaces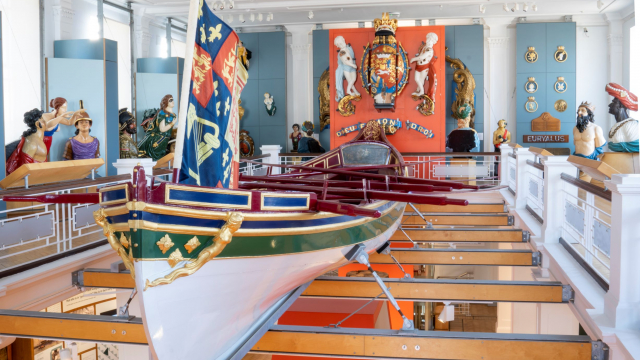 Victory Gallery
Our Victory Gallery is a unique two floor space dedicated to telling the incredible story of HMS Victory. Located opposite the flagship of the Royal Navy, this space offers the perfect setting for a drinks reception. The ground floor offers an open space to easily mingle, whilst the upstairs mezzanine with huge window space overlooks the glorious HMS Victory.
This space can be booked exclusively for a drinks and canape reception, or can act as a welcome reception before heading over HMS Victory for a private dining experience.
Capacity: 120 standing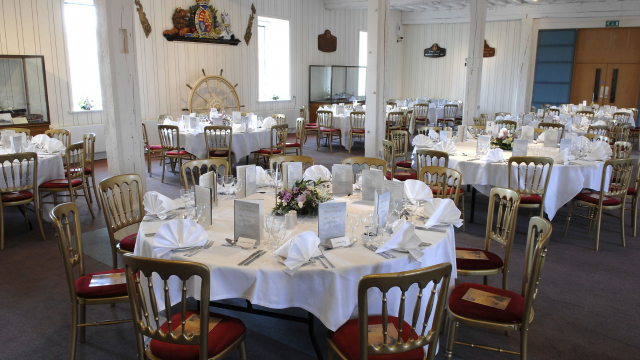 Princess Royal Gallery
Opened by Her Royal Highness Princess Anne, the Princess Royal, this venue offers a large flexible space that can accommodate meetings, receptions and dinners.
With stunning views across to HMS Victory. The Princess Royal Gallery can be used for both daytime and evening events.
Capacity: 100 seated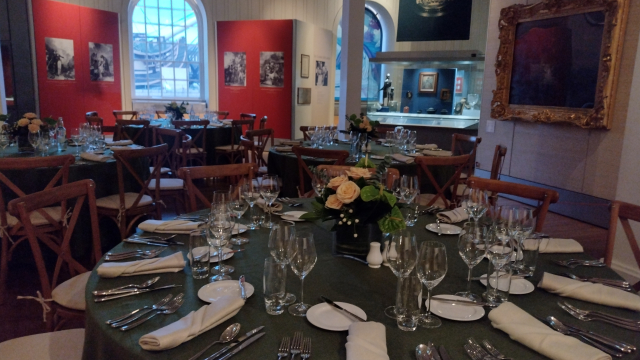 Nelson Gallery
The Nelson Gallery is located directly below the Princess Royal Gallery, within Storehouse 11, and can be a perfect place to hold pre-dinner welcome drinks whilst being immersed in the incredible story of Admiral Lord Nelson. 
The space can also be hired exclusively for either reception only or for an intimate dinner party.
Capacity: 44 seated / 100 standing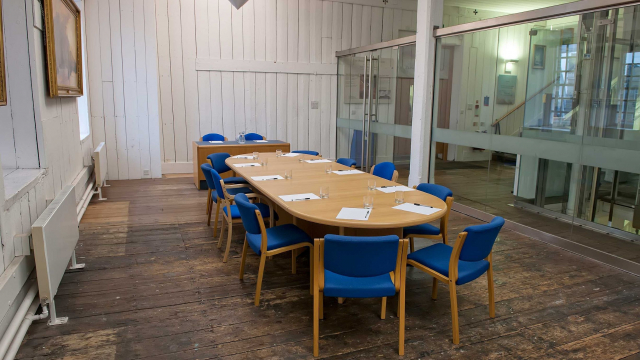 Wolfson Room
Adjacent to the Princess Royal Gallery, the Wolfson room can be used as an annex for larger events, or as a separate meeting room for a smaller conferences looking for half day hires or full day time hires. 
With glass walls and an open feel, we would recommend this space for smaller groups or breakout areas due to limited privacy. 
Capacity: 12 seated
Capacity 
      National Museum of the Royal Navy 

Portsmouth Galleries

 

Standing

 

Seated


     Victory Gallery
            

120
-


     Princess Royal Gallery
 

-
100

     Nelson Gallery
 
100
44


     Wolfson Room
            

-
12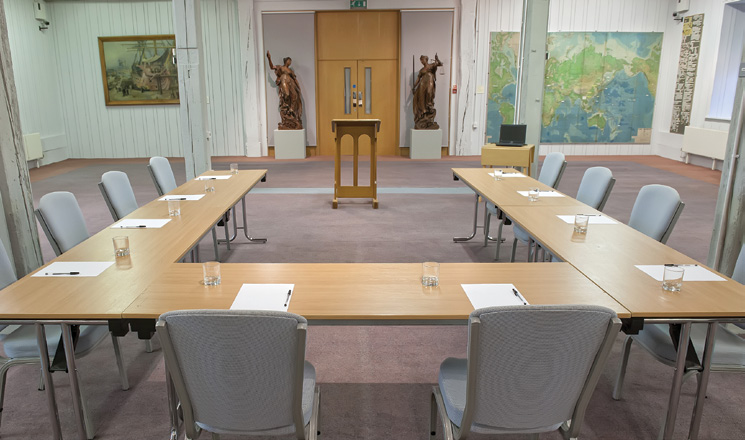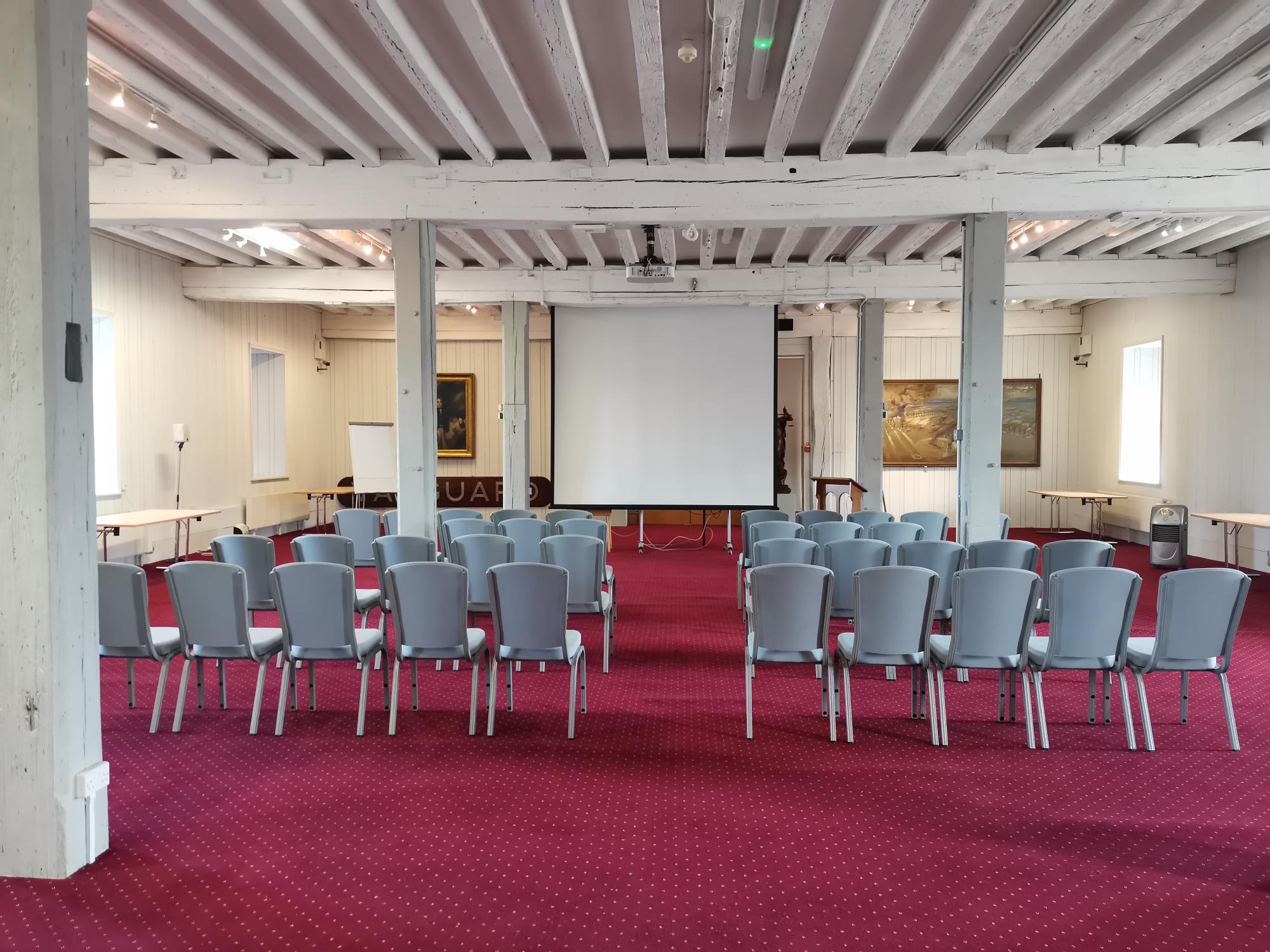 FAQs
Victory Gallery (2 hour drinks reception only) - From £1,800 
Princess Royal Gallery - Day time hire from £1,500  / Evening hire from £1,800 
Nelson Gallery - From £1,800 
Wolfson Room - Half day hire from £300 / Full day hire from £600 
Add on private tour of HMS Victory - POA
The hire fee includes exclusive use of the agreed spaces, a dedicated Event Manager, security, cleaning, tables and chairs, some venues have additional equipment such as lighting and sound that your Event Manager will outline in your proposal. 
Our historic venues are very delicate due to their age and structure, requiring continuous conservation, therefore we ask that you work with our approved event suppliers who are experts in their field and know our venues as well as we do.
By car: 
Portsmouth Historic Dockyard is just off junction 12 of the M27, follow the brown and white signs to 'Historic Dockyard' which will lead you to our official car park which is located only 400 yards from the entrance at Victory Gate. If this car park is full there are others within close proximity at Gunwharf Quays and Havant Street. 
If using a satnav device, please use the postcode PO1 3 LJ.  
Public transport: 
The nearest train station is Portsmouth Harbour, and then it is a 5 minute walk to Victory Gate 
We welcome all guests to our venue spaces and we have tried to make it as safe as possible. However, some of our spaces are historic buildings and ships, and we know that there can be challenges for some guests.
For those who believe they will be limited, please discuss any accessibility requirements with your Event Manager who will be able to advise and we can provide on-site additional support if needed.
We are able to offer discounted group tickets to one or all of our attractions at Portsmouth and Gosport to be part of your hire. If you'd like to add this option to your booking, then please discuss this with your Event Manager who will be able to help build you a bespoke offer.
Yes, we are able to offer discount if you are a military personnel wishing to book one of our venues. Please let our Event Manager know upon enquiry and they will be able to discuss this with you in more detail.
Discover our hand-picked suppliers
Each of our venues works with a select range of trusted, high-quality suppliers who understand how to protect our heritage venues and historic vessels, leaving you to relax and enjoy your bespoke occasion.
From caterers and cake makers, to musicians and decor specialists,  work directly with our suppliers to build a unique package for you and your event.
Thank you
By choosing to host your event with us, you are doing more than just booking a uniquely memorable venue. You are actively contributing to the conservation of Britain's naval heritage.  
The National Museum of the Royal Navy is a charitable organisation, and all profit generated via venue hire is reinvested so that we can continue to preserve and improve our iconic ships, aircraft and submarines as well as our treasured collections and historic buildings for the general public to enjoy.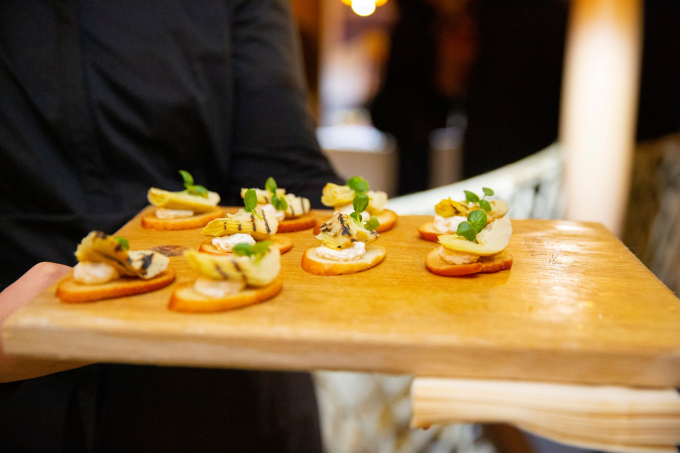 Contact us to start planning your event
Ready to elevate your event at the National Museum of the Royal Navy Portsmouth's galleries? Contact our events team now to secure your date.