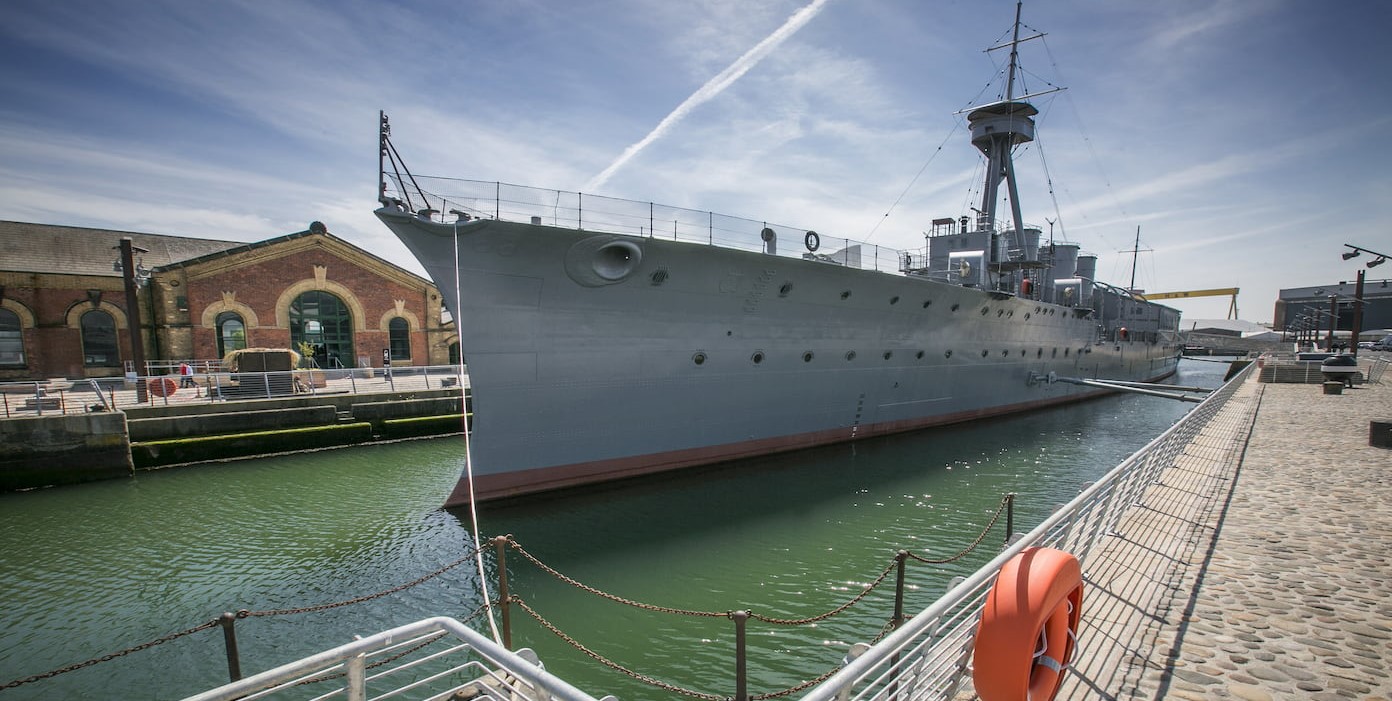 Journey across one hundred years of maritime history on HMS Caroline
Based in Belfast's famous Titanic Quarter, HMS Caroline is a First World War-era warship now restored into a must-see floating museum with an amazing story to tell.
Be immersed in life aboard this unique vessel, discover the stories of people who served and descend into the rumbling engine rooms as the lone survivor of one of history's greatest naval engagements - the Battle of Jutland - is brought to life.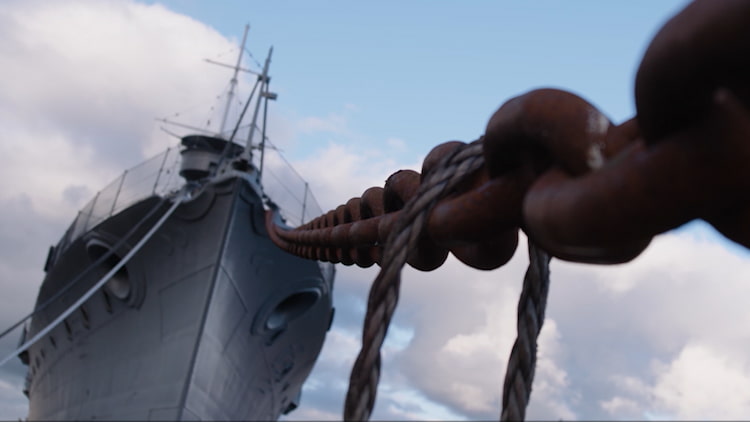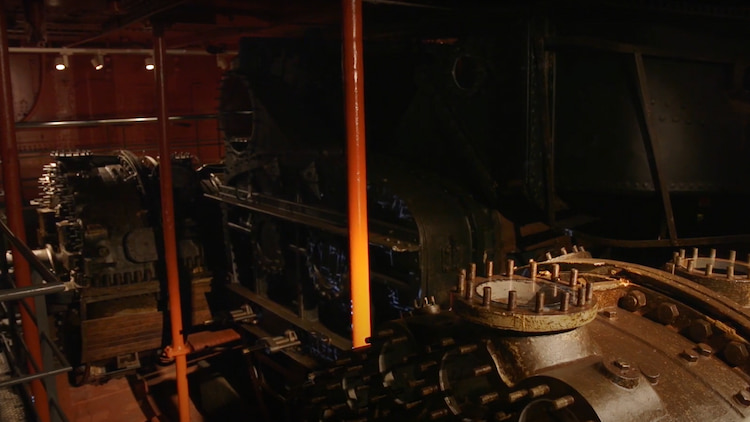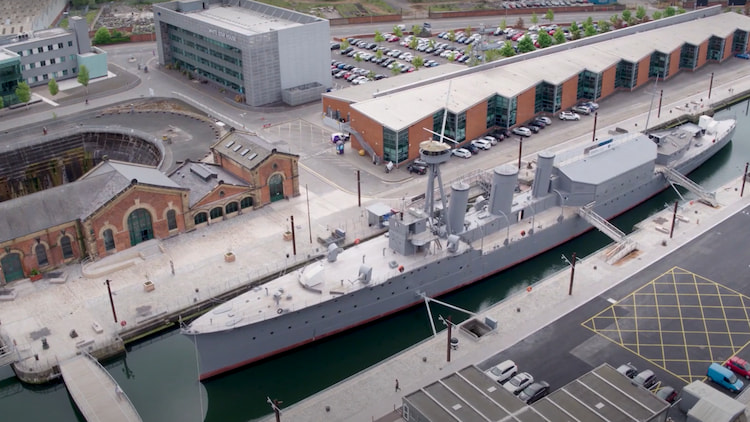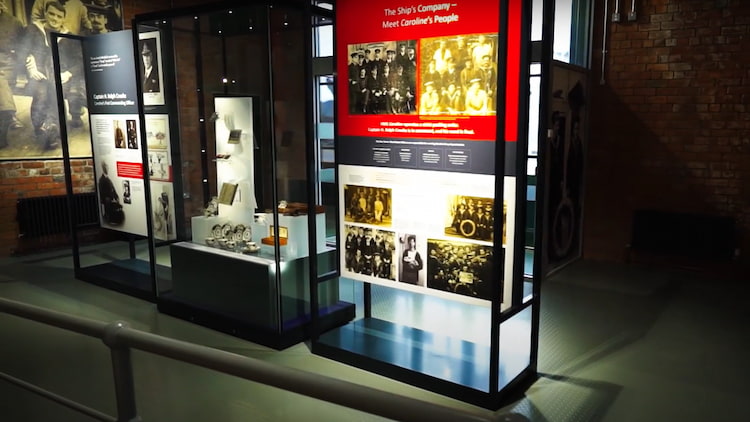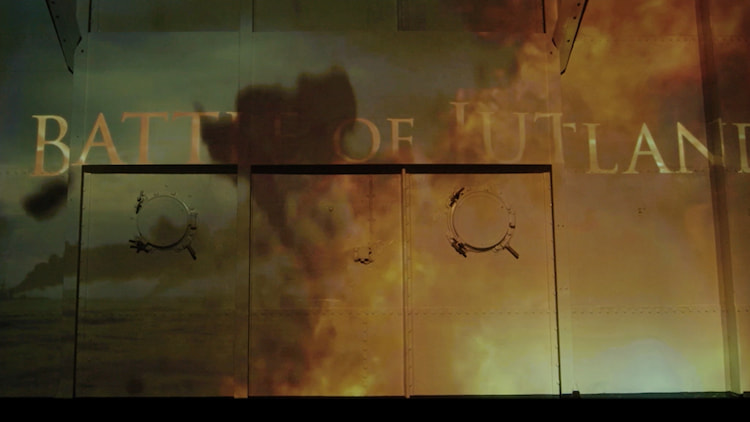 A finalist of the Art Fund's Museum of the Year 2019 awards, HMS Caroline is Belfast's newest five-star rated visitor attraction. Shortly after the First World War, HMS Caroline arrived in Belfast – her home for almost one hundred years. Step on board and experience life at sea.
With our state-of-the-art interactive exhibits in the Virtual Access Suite you can discover the real-life stories of people who served on the ship.
Do you think you have what it takes to be a sailor in the First World War? You can learn some of the skills sailors used in our Signal School.
Don't forget to stop for a bite to eat in our themed Mess Deck Café – the same place that some of the sailors slept and ate! Or relax in our maritime-themed playpark and picnic area with a brilliant view over Belfast Harbour. Transport yourself back in time and experience what life was like for sailors on board a First World War ship.
HMS Caroline - What to expect when you visit
Based in Belfast's famous Titanic Quarter, HMS Caroline is a remarkable First World War ship now restored as a must-see floating museum with an amazing story to tell!
Plan a visit
The museum is currently closed.
Our locations continue to implement additional hygiene and safety measures including enhanced cleaning, sanitisation stations, one-way systems and social distancing markers.
The following safety measures will be implemented when visiting the Historic Dockyard attractions;
We strongly encourage face masks to be worn by all visitors aged 11 years or older, unless medically exempt, while visiting the Dockyard and its attractions
Visitors are encouraged to pre-booked online, however, walk-up visitors will be accommodated
We also strongly encourage visitors to continue to follow social distancing practices
Due to the potential impact of COVID sickness within our teams; NMRN may be required to adjust opening hours or close sites at short notice. Whilst all efforts will be made to avoid this and to contact ticket holders ahead of visits we do ask you to check our Facebook and Twitter accounts for details of closures. We apologise for any inconvenience this may cause and thank you for your understanding.
If you would like to get in touch or have a specific enquiry please email: enquiries@historicdockyard.co.uk.
Book your tickets now
Book your ticket to visit the HMS Caroline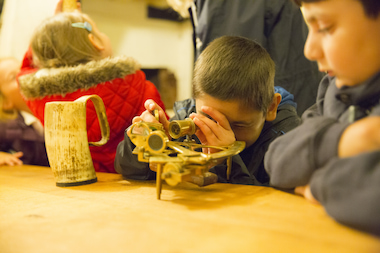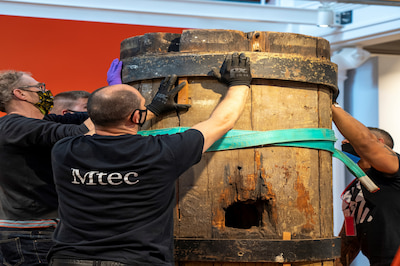 Support Us
As a charity we rely on funding from many sources to preserve the rich history of the Royal Navy
See how you can support us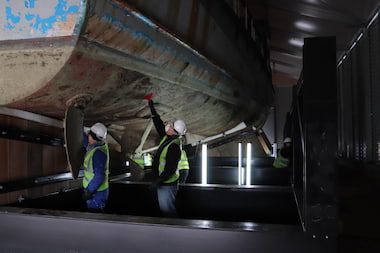 View our collection online
Discover our incredible range of items across the key branches of the Royal Navy with our online Collections Portal
See the collection
Gift shop
All profits from our online shop go towards preserving Naval heritage. Thank you for your support.