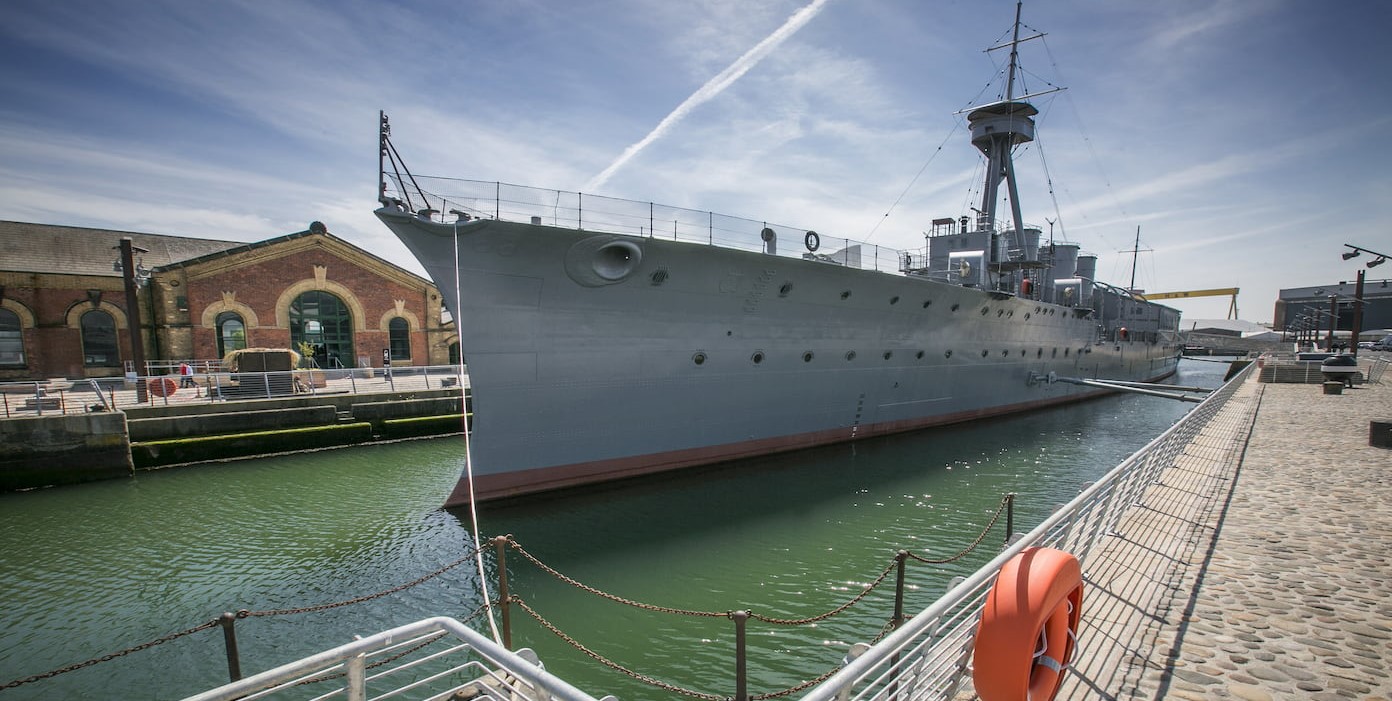 Buy tickets for HMS Caroline
Book tickets to the HMS Caroline - a First World War-era warship restored into a must-see floating museum with an amazing story to tell. As there is always something new to discover your ticket offers unlimited visits and is valid for an entire year.
You can save 20% by booking online.
Further Information
We offer free tickets for those who are visiting as a carer and to children under three years of age.
Gift Aid is reclaimed by the charity from HMRC from the tax you pay for the current tax year. Your address is needed to identify you as a current UK taxpayer. In order to Gift Aid your donation you must select one of the Gift Aid ticket options.
Gift Aid allows us to reclaim 25p tax for every £1 spent. As a charity, every penny counts. Your kind donation to support the work of National Museum of The Royal Navy is subject to HMRC terms and conditions and is therefore not eligible for a refund. Whether it's to conserve world famous ships or bring historical artefacts to the public, selecting the Gift Aid tickets helps us to continue this valuable work.
Please notify the charity if you:
Want to cancel this declaration
Change your name or home address*
No longer pay sufficient tax on your income and/or capital gain
*not required for one-off declarations
If you pay income Tax at the higher or additional rate and want to receive the additional tax relief due to you, you must include all your Gift Aid donations on your self-assessment tax return or ask HM Revenue and Customs to adjust your tax code.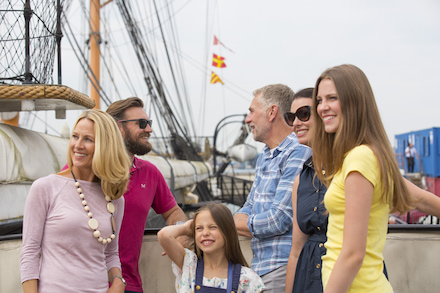 Plan your visit
Plan your visit to one of the most inspiring Naval Museums
Visit our museums