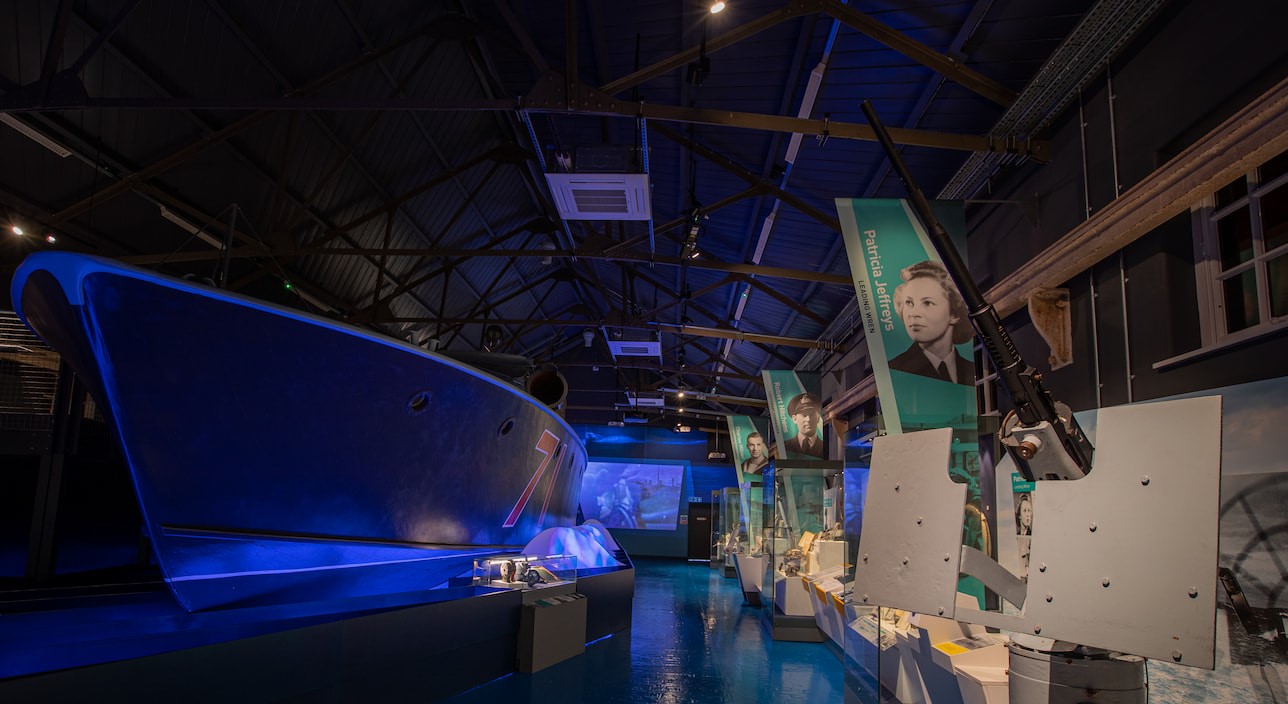 Explore the fascinating and powerful world of naval warfare at the award-winning Explosion Museum of Naval Firepower.
Uncover the incredible stories of designers, makers, and seaman who worked on armaments over the centuries and listen to first-hand accounts of the munition workers who dealt with dangerous materials.
Housed inside Priddy's Hard, an 18th Century former Royal Navy armaments depot, you can marvel at missiles, torpedoes, small arms, cannons, and guns as well as the ammunition that was used inside them.
Don't forget to visit the remarkable new permanent gallery; The Night Hunters: The Royal Navy's Coastal Forces at War. Discover the high-risk, high-octane operations of the coastal forces in both world wars.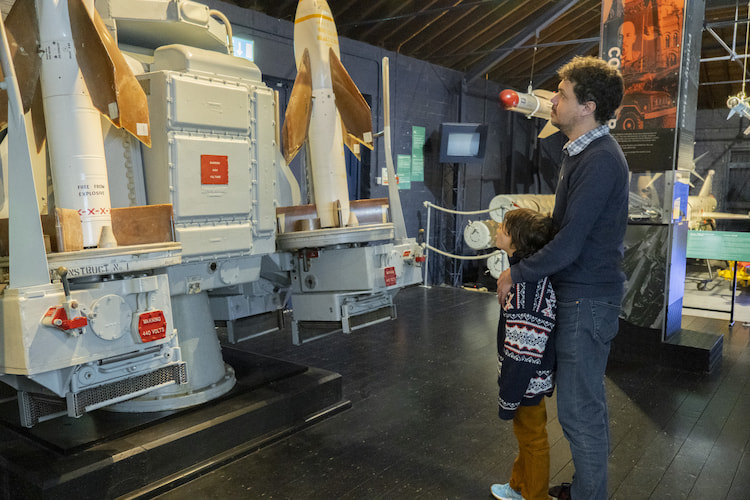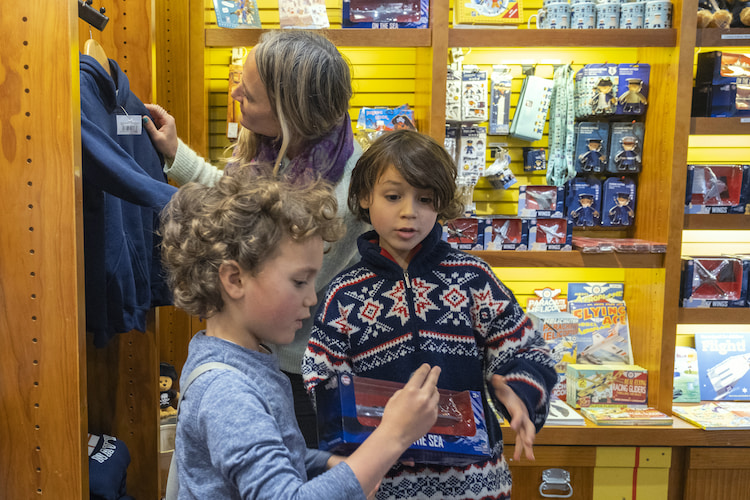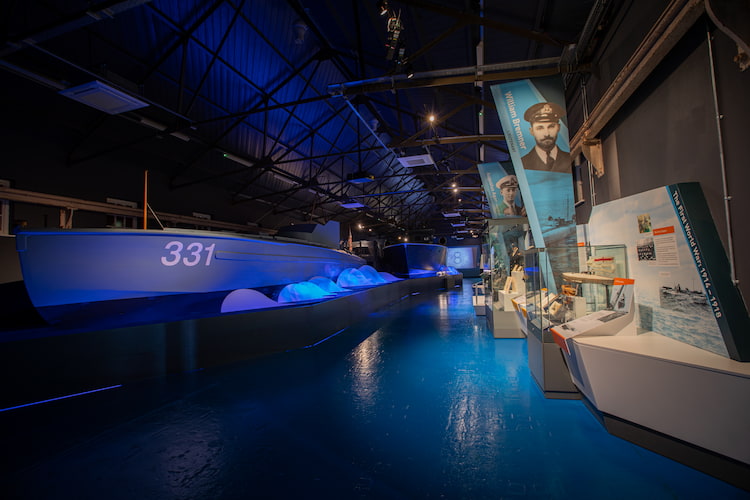 An adventure for all the family
The Explosion Museum in Gosport is the perfect place for an adventure with family and friends. Discover a range of munitions and artillery from cannons to missiles and learn about the workers that created them.
Wander through the original buildings used to store armaments and weaponry for over 200 years. Immerse yourself in historic displays that tell the story of those who worked at Priddy's Hard and the weapons they created.
Plan a visit
By car:
You can access our museum by car and if using a satnav device, please use the address: Heritage Way, Priddy's Hard, Gosport PO12 4LE
Polite notice: Whilst the postcode is correct, satnavs may direct you to the centre of the naval base. Please follow tourism signs for the Explosion Museum of Naval Firepower once you've entered Gosport.
Waterbus:
A Waterbus from the Historic Dockyard runs regularly to the museum.
The Waterbus is, unfortunately, unable to accommodate wheelchairs, due to the unsuitability of the jetty and steps.
A suitable wheelchair can be pre-arranged to meet the waterbus on arrival in Gosport. Please ask a member of staff for details or email GosportDutyManager@nmrn.org.uk to confirm availability
Please note that your safety is our number one priority and the sea is subject to change. Due to this, the waterbus may not be running. In the unlikely event, the waterbus stops running when visiting one of our Gosport sites from Portsmouth Historic Dockyard, you will need to arrange alternative travel back. This can be on the Gosport Ferry, which is larger than the waterbus so can operate in rougher conditions, or arrange a taxi from a local company. The National Museum of the Royal Navy will not be able to reimburse you for alternative travel arrangements.
Walking:
You are able to walk between our two Gosport sites. Please note however that this is a 2-mile walk and will take roughly 40 minutes.
We welcome all visitors to the Dockyard and we have tried to make it as safe as possible. However, some of our attractions are historic buildings and ships, and we know that there can be challenges for some visitors.
For those who believe they will be limited in their visit or need extra support, we do offer access restriction discounts, free carer tickets, and on-site additional support.
At Explosion Museum of Naval Firepower, you are able to leave your buggy at reception. Please note that your buggy and any items left in the buggy are left at your own discretion and we take no responsibility for anything lost or stolen.

Accessible toilets are available to guests at the museum

Free WiFi is available to our visitors. You will need to sign in and agree to terms and conditions.
Camber Lights Café
Enjoy one of Gosport's best-kept secrets when you visit Camber Lights Café at Explosion Museum of Naval Firepower. Sit back and admire the scenic surroundings of Portsmouth Harbour.
The café serves a range of cold and hot drinks, cakes, and snacks - perfect for hungry adventurers. The café is open to non-museum visitors as well. Open from 10 am until 4 pm daily.
Bring your own food
You are welcome to bring your own food and have a picnic on site.
Our locations continue to implement additional hygiene and safety measures including enhanced cleaning, sanitisation stations, one-way systems and social distancing markers.
The following safety measures will be implemented when visiting the Historic Dockyard attractions;
We strongly encourage face masks to be worn by all visitors aged 11 years or older, unless medically exempt, while visiting the Dockyard and its attractions
Visitors are encouraged to pre-booked online, however, walk-up visitors will be accommodated
We also strongly encourage visitors to continue to follow social distancing practices
Due to the potential impact of COVID sickness within our teams; NMRN may be required to adjust opening hours or close sites at short notice. Whilst all efforts will be made to avoid this and to contact ticket holders ahead of visits we do ask you to check our Facebook and Twitter accounts for details of closures. We apologise for any inconvenience this may cause and thank you for your understanding.
If you would like to get in touch or have a specific enquiry please email: enquiries@historicdockyard.co.uk.
Groups of 15 or more are welcome at the Explosion Museum.
Contact us to book your group visit today. Call at 023 9283 9766 (opt. 3) or Email groups@nmrn.org.uk
Want to come back and experience the thrills of the Explosion Museum of Naval Firepower again?
Book your tickets now
Book your ticket to Explosion Museum of Naval Power now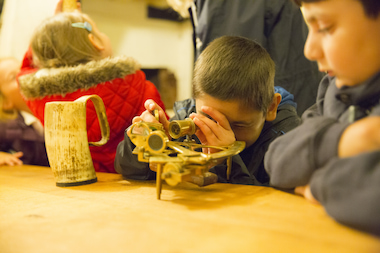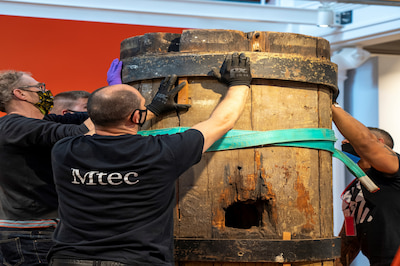 Support Us
As a charity we rely on funding from many sources to preserve the rich history of the Royal Navy
See how you can support us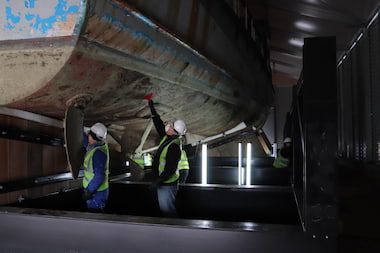 View our collection online
Discover our incredible range of items across the key branches of the Royal Navy with our online Collections Portal
See the collection
Gift shop
Browse our online shop for the latest collection of naval themed gifts and souvenirs.