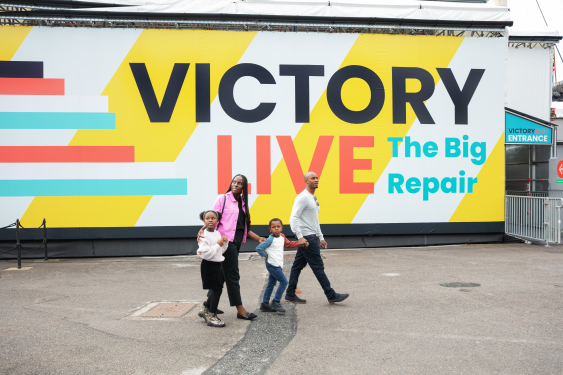 What is The Big Repair?
In May 2022 work began on the first phase of conservation work to the hull of HMS Victory. An enormous scaffolding structure has been erected over the central section of the ship. This structure fulfils three critical roles: it protects Victory from the British weather; it provides physical access to the hull for works, and it allows the public to view the works as they progress. With the added benefit of the dry start to 2022, the protective roof over the ship has allowed Victory to start to dry out – and the ship is now drier than she has been at any other stage in her history.

The work to Victory will focus on replacement of the decayed planking of the hull and the damaged frames of the ship. Although a cursory look at Victory in early 2022 might have given the impression that the ship was in good condition, in reality a thin skin of paint and filler masked planking that was almost entirely rotten on the ship's starboard side. As soon as the outer, sound, layer was removed, the team of shipwrights were confronted with material that no longer resembled timber and was much closer to potting compost. Carefully removing that layer of decayed material revealed that rot had spread to the frames to a much greater extent than had been assumed, meaning more repair and replacement activity would be necessary.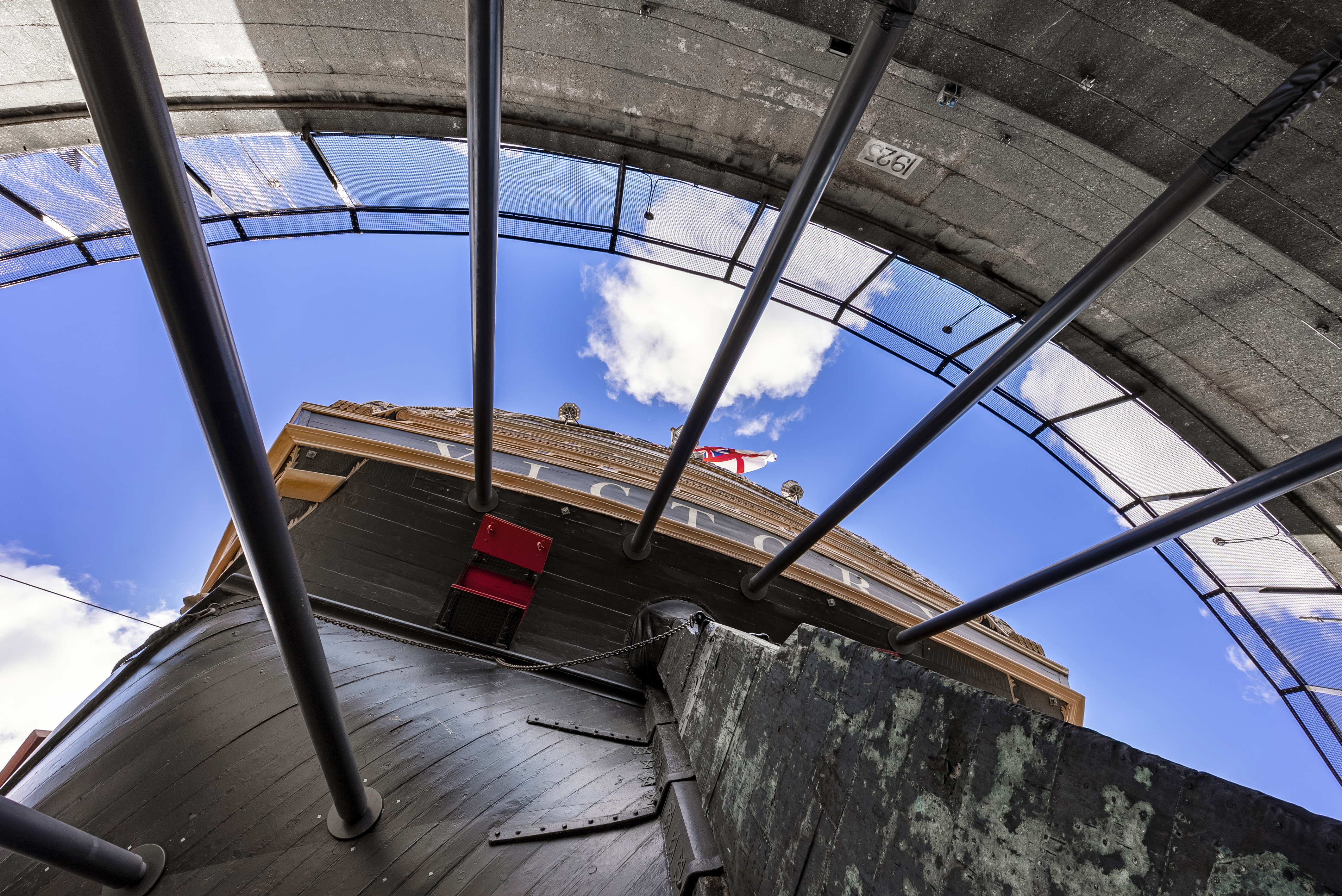 Victory was subject to extensive restoration in the final half of the 20th century, focussed on protecting the parts of the ship that are the oldest and most significant. In many ways, these repairs have done their job, and the present conservation project will not need to replace any material dating to before 1955. Unfortunately, however, the materials and workmanship of the post-1955 material has helped contribute to the quantity of rot in the hull, and will largely be replaced. Over the past ten years, the National Museum of the Royal Navy has undertaken a great deal of research to understand the most appropriate materials to be used in our conservation activity, and how we can minimise the risk of water ingress, rot and insect infestation going forwards.

Alongside the traditional skills of shipwrights and riggers, conservators, scientists and archaeologists have been working to document the work as it progresses, make sure we capture as much information as possible about the hull – both the historic parts and those newer parts that have degraded – and ensure that we are learning the lessons of experience, and carrying them into our planning work.

Removal of degraded planking from the central section of Victory's hull has now been completed, and the exposed frames are drying as we now undertake surveys and structural analysis. The results of this analysis work will help us plan how we undertake the next stage of the project – replacement of hull frames and replanking of the hull. Planning work is also underway to revise our assumptions based on the information we've uncovered over the past year, and then revise the project schedule and budget. Much work remains to be done, but we are on track to complete the project in a little less than ten years, at a cost of £40 -£45million
Find out more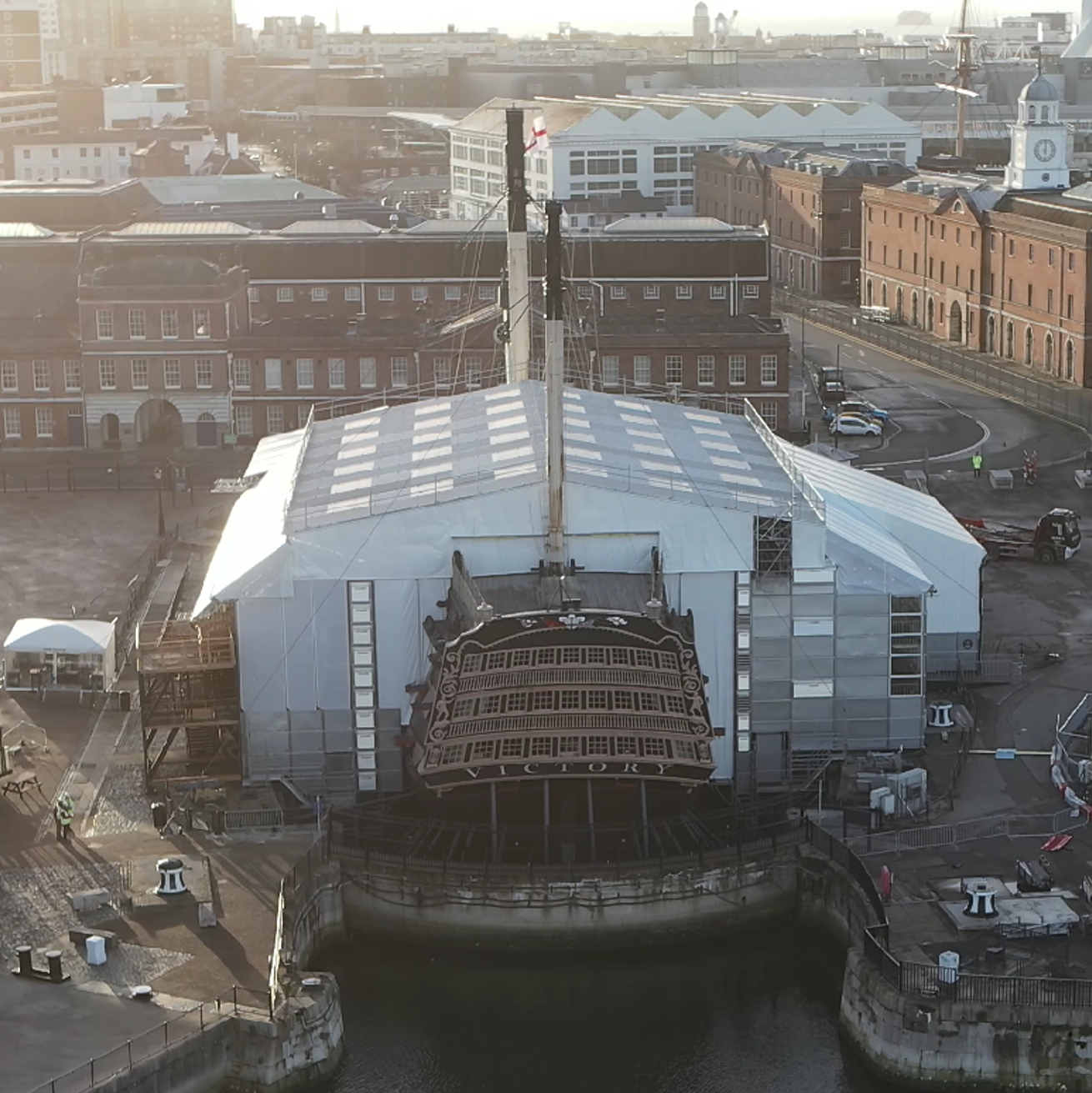 Conservation Log
Discover the living history of HMS Victory by learning about conservation that has taken place over hundreds of years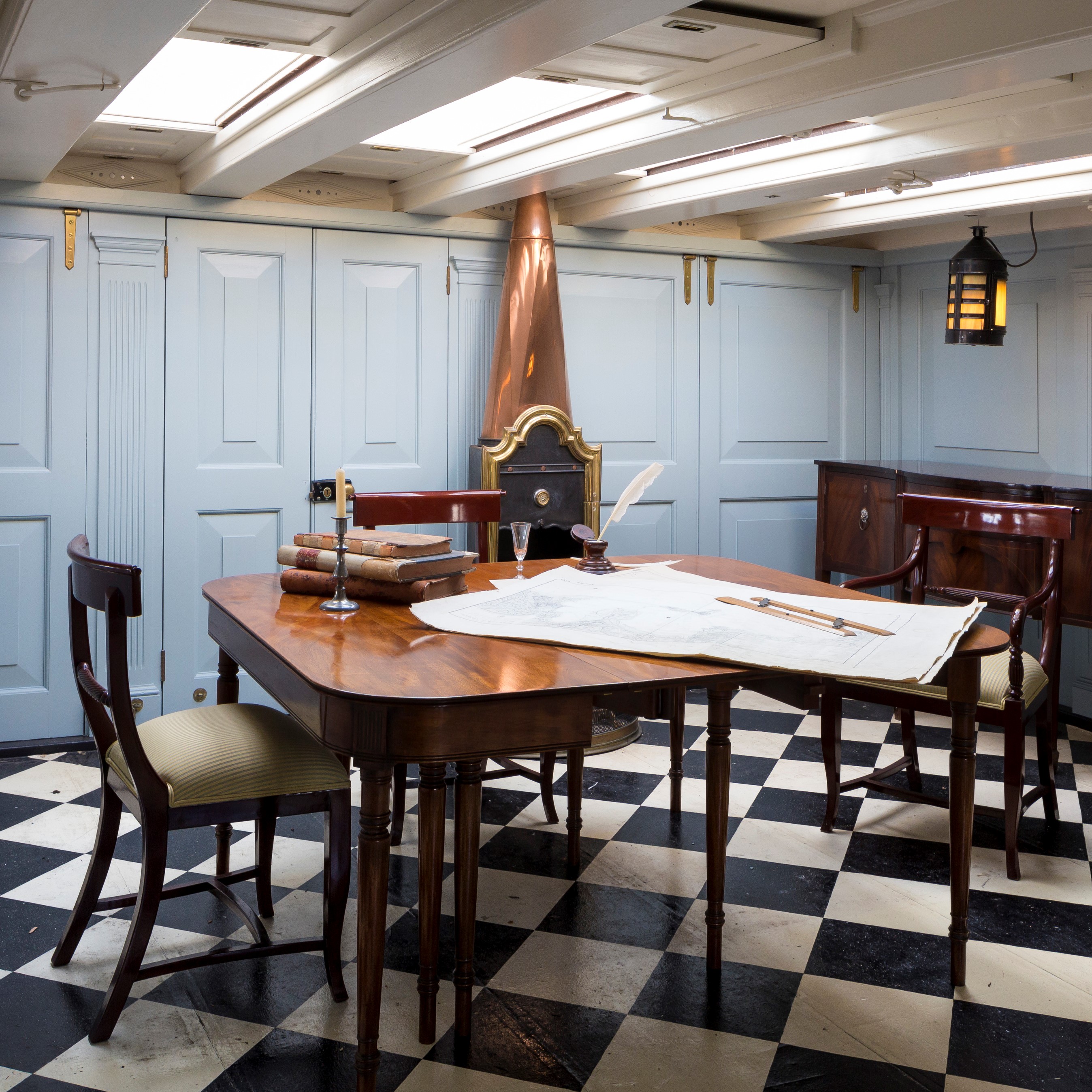 HMS Victory Facts
Get to know HMS Victory and find out how much she cost to build, how many trees were used in her construction and what happened to her during WWII