Victory Bug Hunt - part of Creepy Conservation Week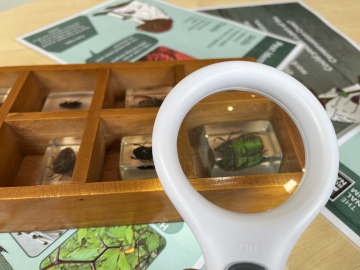 Take part in the Great Victory Bug Hunt on board Nelson's flagship, HMS Victory. 
See if you can find the creepy crawlies hiding aboard HMS Victory. Help the crew find these teeny-tiny stowaways and discover fun facts and challenges as you explore. Can you spot them all?
Entry to the Great Victory Bug Hunt is included with a valid ticket to HMS Victory. This event takes place between Saturday 21 October to Sunday 29 October.