Under-Sea Inventors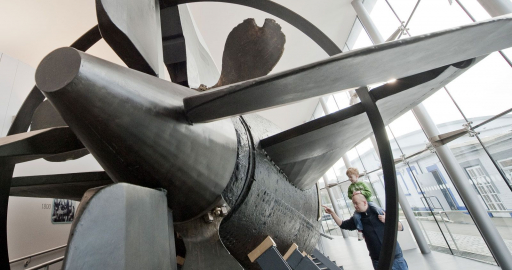 Join us for a fun-filled tour by submarine inventor John Holland at the Royal Navy Submarine Museum, in an event especially for children aged 5-11 and their families.
You will be led on a playful tour celebrating the creativity of submariners by discovering the crafty secrets behind some of the objects on display.  
Between 10-3pm Busy Boats Bay will be open and children can enjoy a special Mini Engineers play day before and after their tour where they can take inspiration from the submariners to create their own game, toy, gift or something altogether different!  
The 'Under-Sea Inventors' event will take place on Sunday 10th September, at 11am to 11:30am, 12pm to 12:30pm, 1pm to 1:30pm, and 2pm to 2:30pm. This is a free event but sessions are limited to 10 attendees so pre-booking is essential. 
 Heritage Open Days
The National Museum of the Royal Navy, alongside Portsmouth Historic Dockyard generally, is proud to be taking part in Heritage Open Days this year. With a theme of 'Creativity Unwrapped' we've got events sure to get you thinking about British naval history in a whole new way.  
Get inspired by crafty submariners, the unusual and thought-provoking items in our collection, and the work of the shipwrights combining traditional and modern techniques to work on the flagship of Horatio Nelson.