Subdays Museum Engineers - March 2024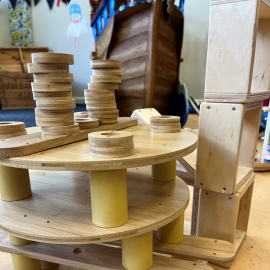 Enjoy an open-ended play session at the Royal Navy Submarine Museum Busy Boats Bay.
This specially designed drop in activity uses loose parts to encourage engineering skills such as creative thinking, problem solving, fine and gross motor skills, and curiosity. Sessions are suitable for families with children aged between 3 and 7 years old. 
Entrance is free with a valid ticket to the Royal Navy Submarine Museum or £5 per child per session.