Night at the Museum - Threshold.aero Photoshoot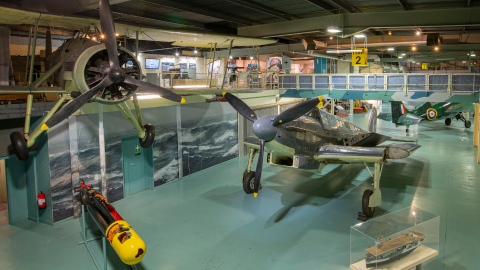 Following the success of two previous shoots at the Museum. The Museum is delighted to welcome back Threshold Aero for a third time for another of our popular events in the Night At The Museum series.
We continue our tour of the museum with a first after dark experience of Hall 2. Again, we will arrange for all removable museum furniture to be taken away, set up some sympathetic lighting and allow the photographers to challenge themselves with long exposure photography. The second hall available on this evening is the renowned "Carrier Experience".
You will be asked to check in with your ticket (on phone or printed off) at 1730. and we will finish at 2030. The cafe will be open for snacks and drinks.
Bring & wear a high visibility jacket or coat, otherwise you will be refused entry to the event.
Tickets are £25 per person and do not include day entry into the museum.