Night at the Museum - Threshold.aero - 2nd November 2022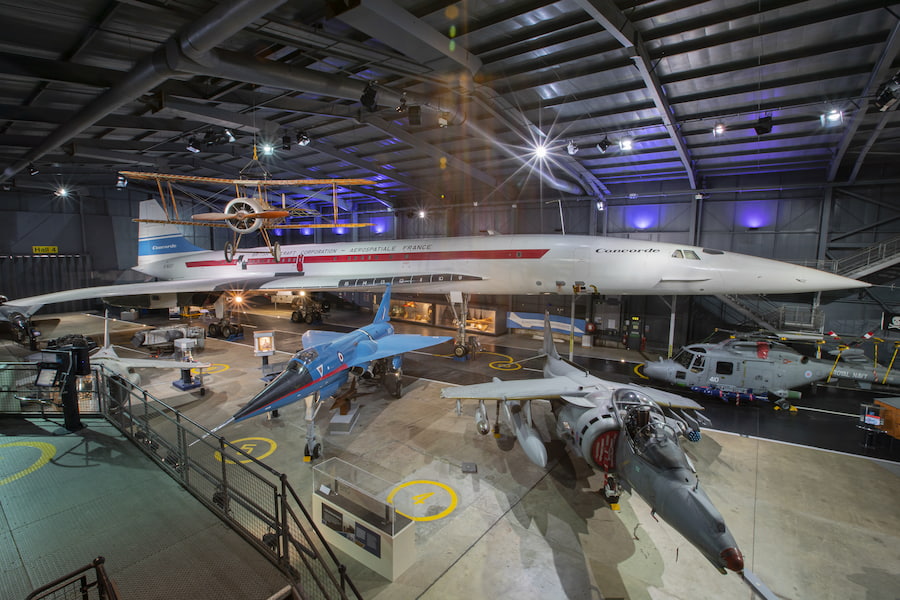 Following the success of last years 'Carrier' shoot, Threshold.aero and the Fleet Air Arm Museum are proud to team up once more, this time in Hall One to showcase yet more of Europe's largest Naval Aviation collection held at Yeovilton, Somerset.
This time the shoot focuses on aircraft within Hall One with exhibits such as the Short S.27 and a number of aircraft from the 'Search and Rescue' Displays. Hall One also features 'Humphrey', one of the most famous aircraft of the Falklands Conflict and was the helicopter stationed aboard the destroyer HMS Antrim. Antrim was one of several ships sent to retake the Islands of South Georgia, as part of Operation Paraquat. The Hall will be cleared of all its moveable museum furniture and replaced with our Professional Auto White Balanced floodlighting. Our lighting is well suited for these internal shoots as we can tailor the brightness so as to subtly light the exhibits, whilst being perfect for setting your camera to AWB.
Tickets are £25.00 and the event will begin at 5.30, and there will be 3 hours of photography, with free tea and coffee on arrival.
Tickets available from Threshold Aero Tickets or more information please telephone 01935 840565.