Morse Code Masterpieces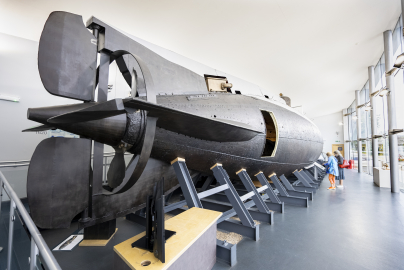 Find out more about how submariners used Morse Code to communicate at sea, have a go yourself and create a unique piece of art inspired by those famous dots and dashes!
Join us at the Royal Navy Submarine Museum for this activity, in the HMS Holland 1 building. This activity is aimed at children 5-12 but is suitable for other ages. 
This event will take place on Saturday 16th September, with sessions at 11am to 12pm and 1pm to 2pm. This is a free event but spaces are limited to 20 per session so pre-booking is essential. 
Heritage Open Days
The National Museum of the Royal Navy, alongside Portsmouth Historic Dockyard generally, is proud to be taking part in Heritage Open Days this year. With a theme of 'Creativity Unwrapped' we've got events sure to get you thinking about British naval history in a whole new way.  
Get inspired by crafty submariners, the unusual and thought-provoking items in our collection, and the work of the shipwrights combining traditional and modern techniques to work on the flagship of Horatio Nelson.