Meet the Author: Stuart Heaver - The Coal Black Sea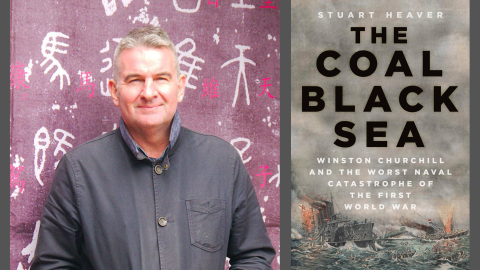 Meet Stuart Heaver, the author of The Coal Black Sea, for a special presentation of his book followed by a Q&A session.
On the morning of 22 September 1914, just six weeks into the First World War, three Royal Navy armoured cruisers were sunk by a German U-boat in the southern North Sea. The action lasted less than 90 minutes but the lives of 1,459 men and boys were lost – more than the British losses at the Battle of Trafalgar or in the sinking of RMS Lusitania. Yet, curiously, few have ever heard of the incident.
Author Stuart Heaver will be signing copies of his book 'The Coal Dark Sea', which explores the events of this devastating attack. After the book-signing visitors will have the opportunity to ask questions.
Event Information
This event will take place at the Royal Submarine Museum, Gosport, on Friday 27th October at 2pm. The event is free with a valid museum ticket.