Investigating the Armada Maps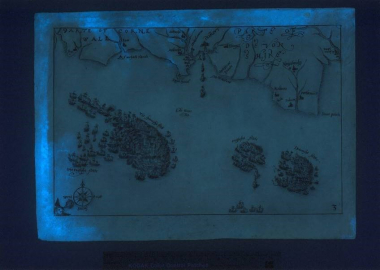 Join experts from The National Archives and investigate the Armada maps in this special event, only at the National Museum of the Royal Navy Portsmouth. 
Families will discover how these incredibly rare and fragile artefacts are cared for, with plenty of hands on activities for you to take part in linked to our exciting new exhibition - Armada Maps National Treasures. 
Complete a 'condition check' using a microscope, explore the history of the Armada maps by creating your own version, and use spectroscopy to learn the science of pigment analysis.
This event is located in the HMS Gallery special exhibition area and is included with a valid ticket to the museum.