Flight of the Red Dragon - Opening 1st April 2023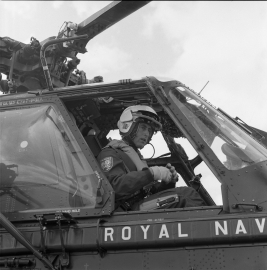 To celebrate the Coronation of His Majesty King Charles III, the Fleet Air Arm Museum will be exhibiting a small selection of items connected to his time serving in the Fleet Air Arm.
This will include two flying suits worn by King Charles during his time serving at RNAS Yeovilton, and images taken during his six-year career in the British military.
Exhibited in Hall 1 alongside our Westland Wessex aircraft, a type of aircraft which he flew during his time at RNAS Yeovilton, this display will tell the story of our new monarch's role within the Fleet Air Arm.
This is a temporary display, so be sure not to miss it in the coming months.
Opening on 1st April and runs until 31st October 2023.