Falconry Fridays at the Fleet Air Arm Museum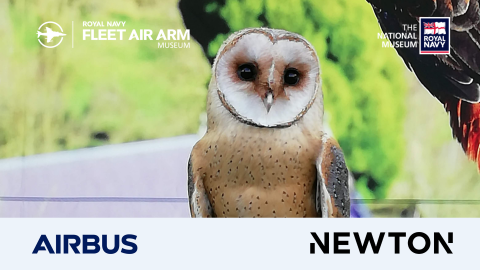 Every Friday throughout August, join Pitcombe Rock Falconry at the Museum to learn about how birds of prey fly, and how our aircraft have taken inspiration from nature.
See these majestic birds in flight at the flying displays at 11:30am and 1:30pm, in our Swordfish Centre. 
Throughout the day there will be opportunities for you to get up close to the beautiful birds of prey.
All activity is free with a museum ticket, but please allow enough before the flying displays to purchase your ticket and reach the venue. 
This event has been made possible by our National STEM program, co-sponsored by Newton and Airbus.
Dates:
Friday 4th August
Friday 11th August
Friday 18th August
Friday 25th August