Commemoration of Operation Source: Special Film Event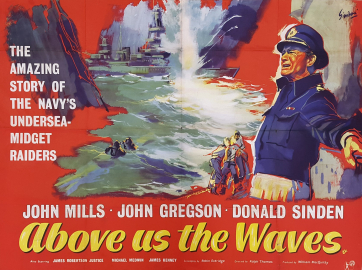 Friday 22nd September is the anniversary 80th anniversary of the famous X-Craft midget submarine attack on the German warship Tirpitz. 
To commemorate the event the Royal Navy Submarine Museum is showing a special screening of 'Above us the Waves'. In addition to the screening you will also have an exclusive tour of the museum, where you can see artefacts from real midget submarines.
The film showing will begin at 6.45pm. Guests for the pre-film tour should arrive 5 minutes before their tour start time of 6pm. Guests for the post-film tour will begin their tour at 8pm. 
Both tours last approximately 45 minutes but spaces are limited. Please pre-book your timeslot when purchasing tickets. 
Refreshments will be available to purchase on-site.
Tickets to the event are £10 for Royal Navy Submarine Museum annual ticket holders and £15 for non-annual ticket holders. Please double-check your timeslot and ticket type before confirming your purchase.