Collections Uncovered: Battle of Taranto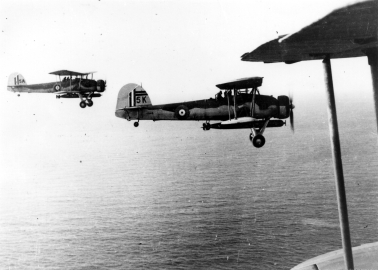 Join us on 10th November to mark the anniversary of the Battle of Taranto.
In November 1940, the Fleet Air Arm attacked the Italian fleet in harbour at Taranto. Their success proved the value of naval aviation, and changed the path of the war in the Mediterranean.
You can find out more through first-hand accounts and artefacts from the period, presented within our pop-up exhibition.
At 11:30 am, curators from the Fleet Air Arm Museum will be in Hall 2 speaking to the public and showcasing some of these items.
At 1:30 pm, the curators will be back in Hall 2 to give a short presentation about the Fairey Swordfish.
Free with a valid museum ticket.