Cobham Tours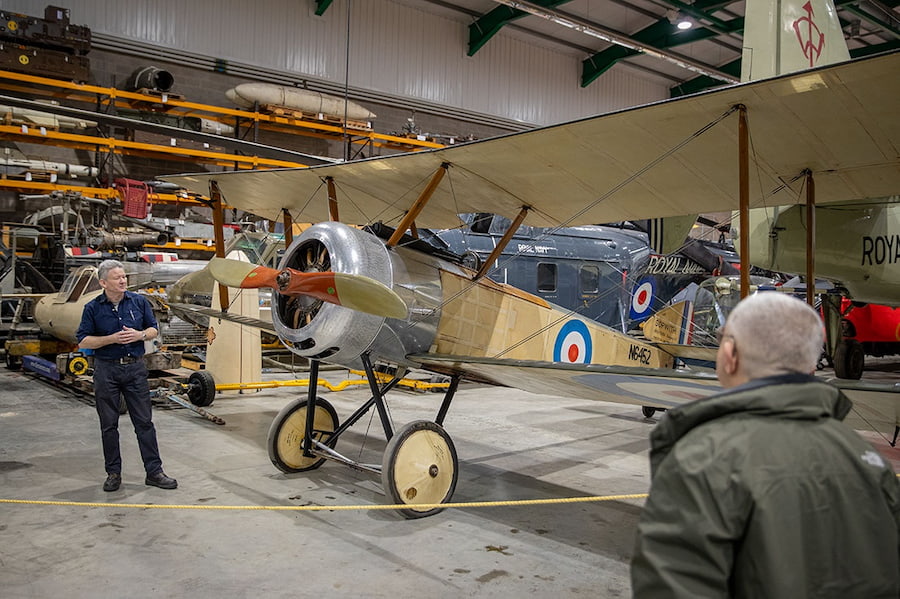 Airframe Tours of Cobham Hall
Dates TBC but from Sept 2022.
The Fleet Air Arm Museum's reserve collection is now larger than many other entire aircraft museums and is housed in a purpose-built and climate-controlled building called Cobham Hall. Cobham Hall is now bulging with a precious assortment of all things "naval aviation heritage".
The aircraft housed in Cobham Hall are in various stages of preservation, repair or just storage. We have many rare examples that you will not see anywhere else in existence, including the world's oldest surviving aircraft carrier, the Lighter H21 which is on the National Register of Historic Vessels. This sixty feet long streamlined craft was towed behind fast RN destroyers, allowing aircraft to take off at sea during World War 1. 
Three sessions per day – 10.30am, 12.30pm and 2.30pm. Tours commence from Cobham Hall, a short distance from the museum. Tours last approximately for 1 hour.
Tickets: £15 – limited places so please book in advance.
For more information please telephone 01935 840565 or visit www.fleetairarm.com.
Marketing Opportunities: -
Social – Facebook (possible paid)
Local Listings
E – Mailing / E-Shot