Carrier Curiosity - F-35 VR Experience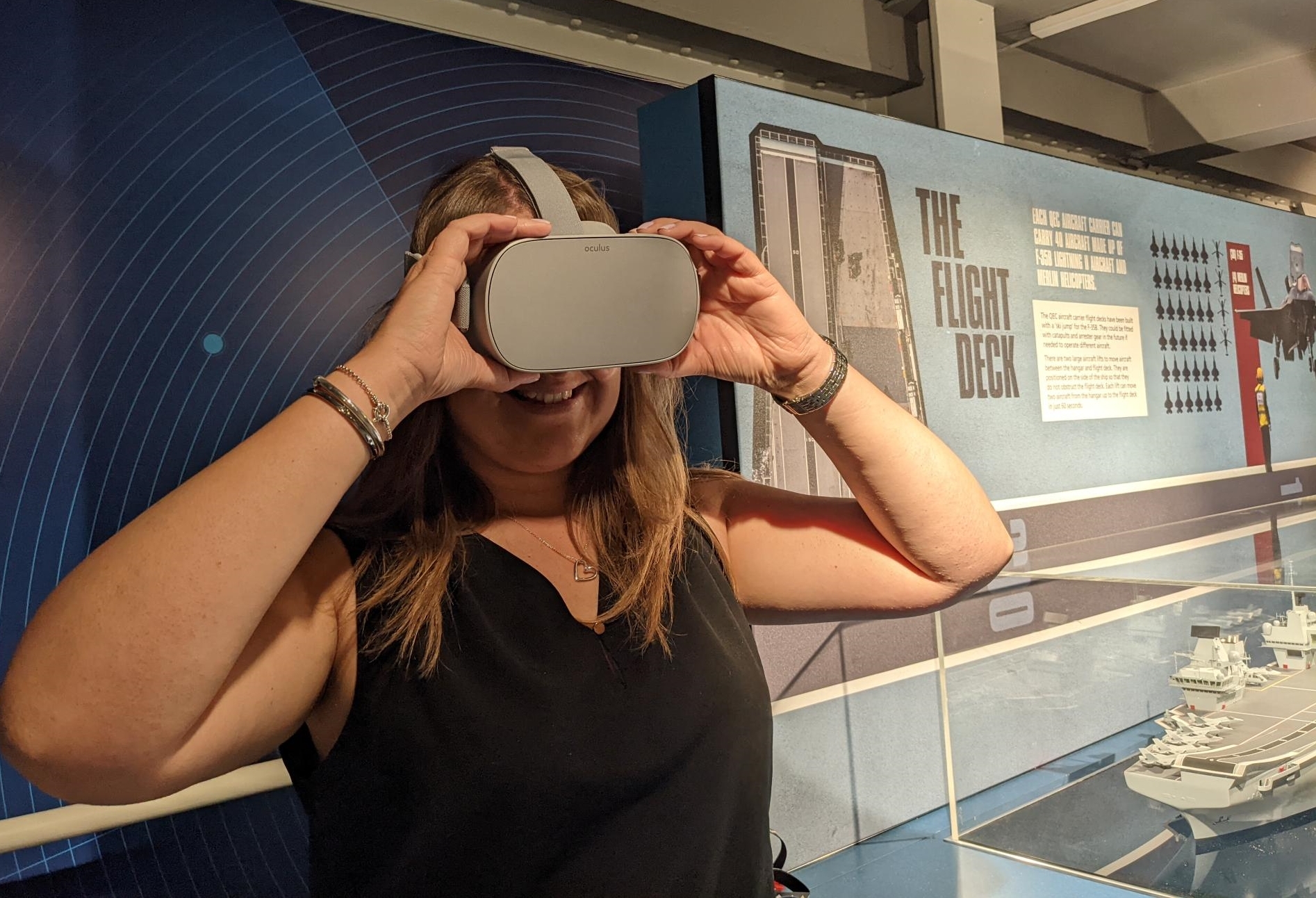 Throughout Summer 2022, explore our new Aircraft Carrier experience and discover how the Royal Navy operates its airfield at sea.
On Fridays during the Summer Holiday, you can experience a simulated flight on an F-35 through our VR headset experience.*
Activity available on:
Friday 29th July
Friday 5th August
Friday 12th August
Friday 19th August
Friday 26th August
Friday 2nd September
10am - 2pm
F-35 VR Experience is free with a valid Museum ticket or annual pass.
*VR experience available for those 13 years old+