Beetles on Board!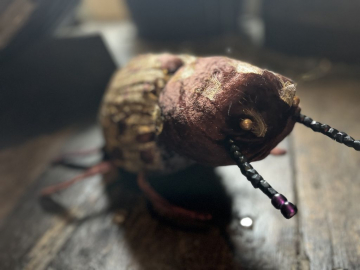 Join our special creepy crawly Deathwatch Beetle puppet on the Lower Gun Deck of HMS Victory and learn all about the problems they cause and the work being done to try and stop them.
Then make your own beetle buddy to take home. This tour is aimed at children aged 4-12 but is suitable for other ages.  
This event will be taking place Sunday 17th September, with sessions at 11:30am to 12:30pm and 1:30pm to 2:30pm. This is a free event but spaces are limited to 15 per session so pre-booking is essential.