Amazing Animal Adaptation at the Fleet Air Arm Museum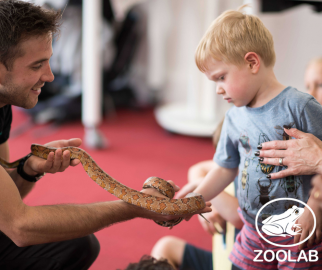 Join the ZooLab team at the Fleet Air Arm Museum during October Half Term, for a series of hands on, animal-tastic shows.
Find all about how and why some animals adapt, evolve and adjust to a changing environment. Get close up to the claws, fangs, venom and slime to see how the animals survive in the wild.
There are 2 shows per day at 11:00-11.45am, and 12.45-13:30, with 5-7 animals being featured in each show. There will also be the opportunity to meet the animals before and after the shows.
Visitors can then take a visit around the rest of the museum to explore how the Fleet Air Arm also adapt to sand, snow, wind and rain!
This event is free with a valid museum ticket.